Apps from entertainment.ie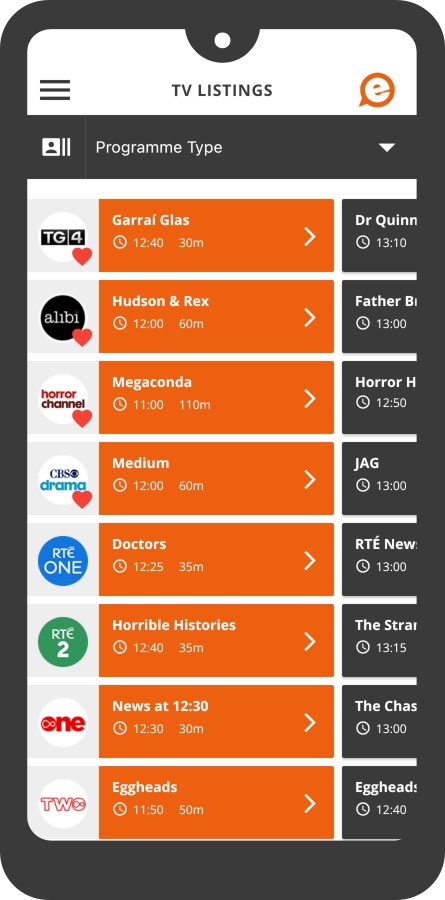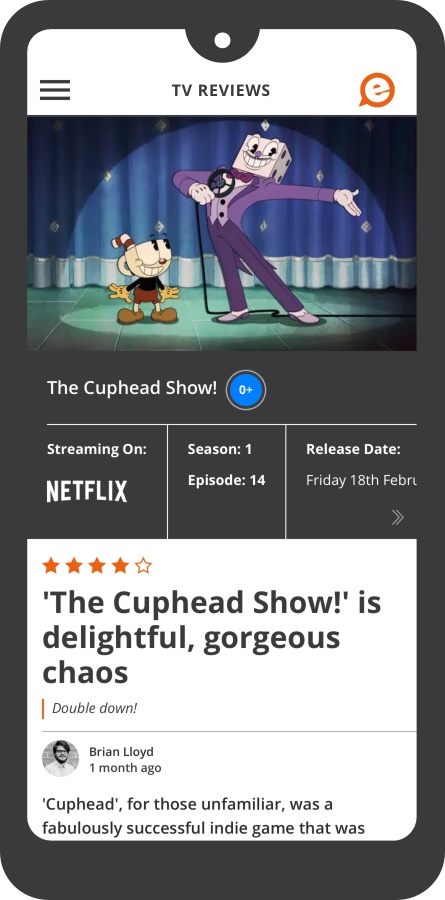 TV Guide Ireland
Brand new release of Ireland's ultimate and essential FREE TV companion.
7 Day TV channel listings guide with full programme details, descriptions and reminders so you don't miss your favourite shows.
TV & On Demand highlights & recommendations for the month ahead, including Netflix, Apple TV, Disney+, Amazon Prime, NOWTV, Google Play, Sky and Virgin OD.
Reviews and news of all the latest and greatest TV shows.
Over 100 of the most popular TV channels including RTE, TG4, Sky, Virgin Media, BBC, Channel 4, ITV, and all the rest...
Genre Search (search for Sport, Movies, Drama and more)
Customise your own favourite channels to appear in the TV listings, and get reminders so you won't miss your favourite shows.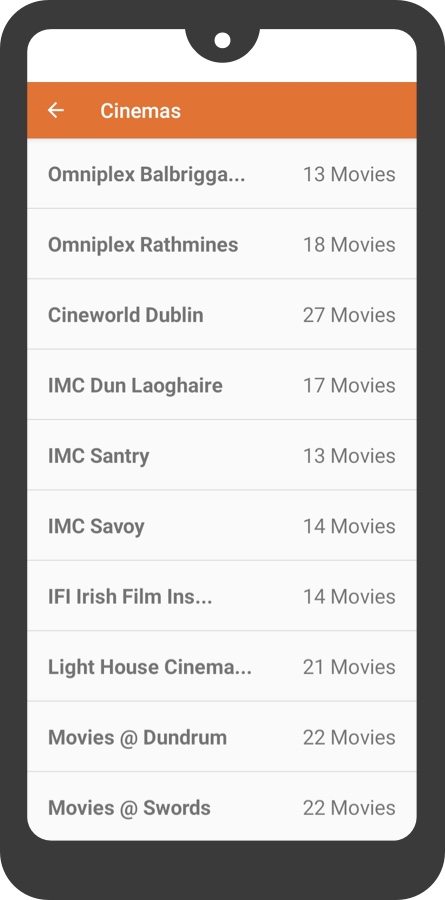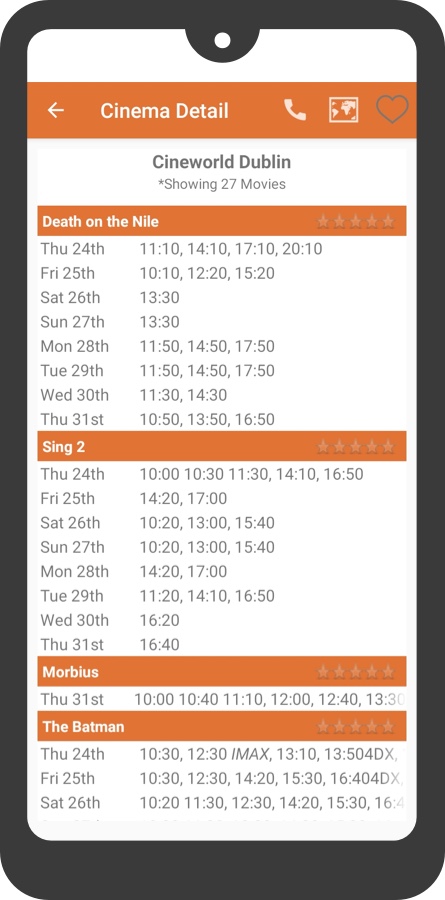 Cinema Guide Ireland
Cinema listings, movie reviews, movie trailers, movie news and loads more that keeps you bang up to date. The most stimulating reviews and news written by the best entertainment.ie critics.
Cinema listings - 7 days in advance
Every Cinema screen in Ireland
Movie news and reviews updated daily
Cinema listings in Dublin, Cork, Galway, Limerick, Carlow, Cavan, Clare, Donegal, Kildare, Kilkenny, Kerry, Laois, Leitrim, Limerick, Longford, Louth, Mayo, Meath, Monaghan, Offaly, Roscommon, Sligo, Tipperary, Waterford, Wexford, Westmeath, Wicklow, Antrim, Armagh, Fermanagh, Tyrone, Down, Derry.