No matter what you're in the mood for, the next few days have a bit of everything. We've rounded up the best of the weekend highlights, so you're bound to find something of interest!
While the conveyer belt of early summer festivals and huge outdoor gigs is slowing down slightly, we are still enjoying a wealth of excellent live music across the country.
Last week, we saw Westlife put on a show at the Aviva stadium, proving they very much still have it. We also saw the inaugural Otherside festival at Rock Farm, Slane, which featured some great Irish acts like Krystal Klear, Saint Sister, Kneecap and Soda Blonde.
Now, we set our sights on a new weekend with loads of amazing gigs. As well as that, we have Forever Young festival, featuring timeless bands from the 80's such as headliners Marti Pellow (Wet Wet Wet), Holly Johnson (Frankie Goes to Hollywood) and OMD alongside a star-studded line up of over 30 original 80's iconic artists.
Here's the best gigs going on across the country this upcoming weekend.
Friday, July 15
Irish Baroque Orchestra - The Hibernian Muse @ Dublin Castle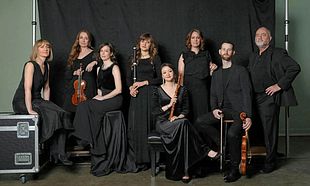 The opening concert of Dublin HandelFest 2022 features two works inspired by Dublin landmarks; Cousser's 'The Applause of Mount Parnassus', written for Dublin Castle in 1711, and Purcell's 'Great Parent Hail', written for the centenary of Trinity College Dublin in 1694. These two works demonstrate the musical context in Dublin in the first half of the 18th century, and Handel would have been aware of the fantastic reputation of Dublin Castle's musicians when he travelled to the city in 1741. 
This concert celebrates the launch of the Irish Baroque Orchestra's new album 'The Hibernian Muse' featuring the works performed. Copies of the disc will be available to purchase at this event. 
Price: €20 (€5 for students) / 7.30pm / Tickets available here.
Rex Orange County @ The Iveagh Gardens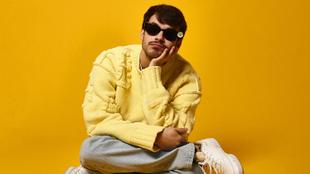 The Gen-Z pop sensation is coming to Dublin with his 'Who Cares?' tour this weekend. The 24-year-old singer-songwriter has shot to fame over the past few years with his albums 'Apricot Princess' and 'Pony'. The former grabbed the attention of US rapper Tyler, The Creator, who flew the teenager over to the States in 2015 to help him with his album 'Flower Boy'.
Now touring his third album 'Who Cares?' R.O.C. continues to make waves and new fans across the globe. Tickets for this one are sold out but keep an eye out on some last minute resale tickets!
Price: €40 / 6.30pm / Tickets available here.
Orla Gartland @ Dolans, Limerick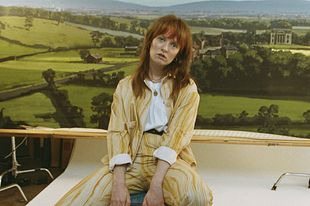 Dublin singer-songwriter and guitarist Orla Gartland first came to attention by posting cover songs on her YouTube account. A folk/pop artist, she released her debut single, 'Devil on My Shoulder', in 2012. Since then, she's grown and maintained her stance as one of Ireland's most exciting musical talents.
After releasing her debut album 'Woman on the Internet' in 2021 which went to number 3 in the Irish charts, Gartland is touring through the country with a stop in Dolans before her Saturday sold-out show in The Academy.
Price: €20 / 8pm / Tickets available here.
Saturday, July 16
Pixies @ Iveagh Gardens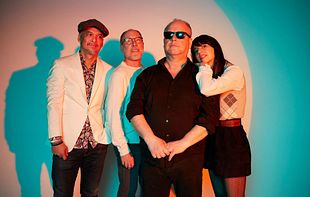 Pixies formed in 1986 and released their first album 'Surfer Rosa' in 1988. With top 10 hits like 'Monkey Gone to Heaven' and 'Here Comes Your Man', the band went on hiatus after the release of their second album before returning in 1990 with 'Bossanova' before disbanding.
Reuniting 2004, they went on to enjoy several sold-out world tours. Their latest album 'Beneath The Eyrie' is the third new album since Pixies reformed. After three decades beset with upheavals, splits, trials, and tribulations, Pixies was finally a band at ease with itself.
Tickets are sold out, however keep an eye out on resales over the weekend!
Price: €59.50 / 6.30pm / Tickets available here.
Jon Hopkins @ Festival Big Top, Galway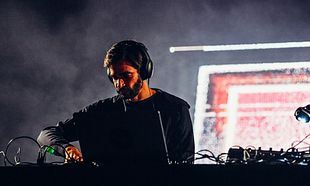 The Mercury Prize and Grammy Award nominated musician will bring his startlingly unique blend of electronic, ambient and classical music to the Heineken Big Top in July 2021.
Jon Hopkins is known for finely crafted, contemplative electronic music exploring different psychological states, and the connectivity of mind and nature. The English musician and producer has released five critically acclaimed studio albums, including his latest 'Singularity', as well as the soundtrack for the 2010 film 'Monsters'. His diverse body of work includes collaborations with industry heavyweights such as Brian Eno, King Creosote, Imogen Heap, David Holmes and Coldplay.
Price: €43.70 / 8pm / Tickets available here.
Sunday, July 16
Arab Strap @ Whelan's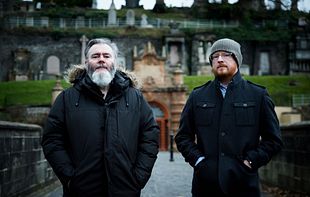 Foggy Notions presents two intimate dates with seminal Scottish band Arab Stap following the release of their 7th studio album, 'The Turning Of Our Bones'.
The pioneering Falkirk duo of Aidan Moffat and Malcolm Middleton called it a day in 2006 but got back together 10 years later to perform a series of acclaimed and sold out shows. "We really enjoyed doing those gigs," recalls Middleton. "So it made sense to try writing together again."
Prior to splitting up the band released a string of acclaimed releases spanning albums such as 'Philophobia', 'The Red Thread' and 'Monday At The Hug and Pint', several EPs and that most difficult of tasks: a genuinely stunning live album via 'Mad for Sadness'.
Price: €36.50 / 8pm / Tickets available here.
David Owens @ The Workman's Club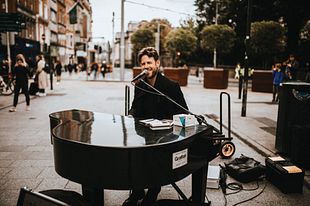 You may well have seen him belting out tunes on Grafton Street at some point as David Owens is one of the most prominent street musicians in Europe. Born in Scotland originally, then growing up in Galway, David studied mathematics and worked as a software engineer before leaving it all behind to follow his dream.
The Workman's hosts an intimate ambient-folk evening, the first of a series of shows across Europe, to promote his new single 'Ghost'. This will be a seated event with limited tickets.
Price: €11 / 8pm / Tickets available here.