No matter what you're in the mood for, the next few days have a bit of everything. We've rounded up the best of the weekend highlights, so you're bound to find something of interest!
This week, we're gearing up for the massive All Together Now and its fantastic line-up. A true staple of Irish festival season now, the event in Curraghmore Estate begins on Friday of the upcoming Bank Holiday Weekend.
Even though there's a quality line-up for the now sold-out festival, there's still plenty to catch this weekend around the country! So have a peruse through our guide below and check out some of the finest gigs around Ireland this weekend.
Friday, July 29
DUBLIN BLUES, ROOTS & BRASS FESTIVAL @ Whelans
Hosting some of the best and most unique acts from around the world, this years line-up includes the Mary Stokes Band, the electrifying blues guitar legend Mike Brookfield and his band, Toshín & TBL8 Brass band plus many more.
With over 20 acts on 2 stages, spread across 5 days, the festival has gone from strength to strength since it's inception in 2015. A must for those who like down home Blues, Roots and Brass music.
Starting on Thursday, the festival runs all the way to Monday. What's even better; it's all free! So get down one of the days and have a bop.
For more information click here.
Bitch I'm Fucking Beautiful @ The Workman's Club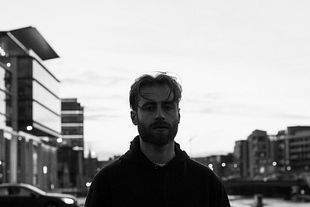 The Drogheda hip hop collective 'Bitch I'm Fucking Beautiful' present a night of some serious talent in the Workman's this weekend. Among them are rap duo Curtisy and Ahmed, With Love, Softboy records producer Gaptoof, UK rapper Illiterate and top Irish producer NRTHRD.
Drogheda artists Robin Blakey, Azathot and Robyn Charlie are also bringing class tunes to the night and it's gonna be one not to miss.
Price: €10 / 8pm / Tickets available here.
Saturday, July 30
Millions of Dead Cops @ The Grand Social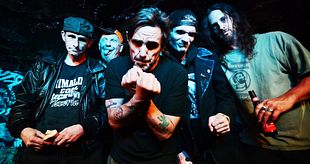 MDC (Millions of Dead Cops) is an American punk rock band formed in Austin, Texas in 1981. Originally formed as The Stains before changing their name, the band also changed their name to a different initialism of MDC with every new record released.
They play fast hardcore punk music espousing far-left socio-political ideals, with singer Dave Dictor expressing his animal rights, gay rights, transgender rights, pro-racial equality and anti-capitalist convictions.
Support on the night comes from Bitter Pill and Lost To Life.
Price: €15 / 6.30pm / Tickets available here.
Sage @ The Workman's Cellar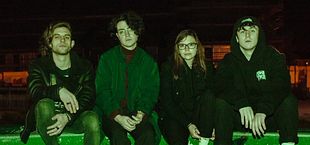 Noisy, Dublin-based quartet sage. play their first headline show in over two years with support from Cork's post- hardcore monarchs Red Sun Alert and melodic prog- sonic wizards KˆIND.
Having met in college, the band combine elements of alt rock, shoegaze and prog rock/metal, as well as catchy melodies into their seemingly chaotic, yet sonically compelling sound.
Price: €7.50 / 7.30pm / Tickets available here.
milk. @ Academy 2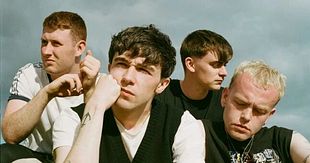 Fresh off the back of a UK tour supporting the wonderful Orla Gartland, the four piece alternative Dublin-based band are quickly selling out their small run of Irish gigs.
After releasing their debut EP in 2020, milk. have gone on to amass a big following and there's plenty of excitement around the band. Seen as ones to watch around the country and beyond, now is as good a time as ever to see them live.
Price: €15 / 7pm / Tickets available here.
Sunday, July 31
Darkoo @ The Button Factory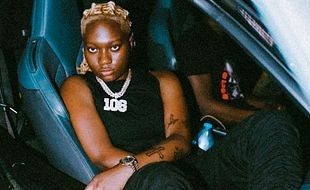 Nigerian-born English rapper and singer Darkoo touches down in Dublin this week for a set in the Grand Social.
Starting out from the age of just 15, Darkoo's rise to fame started on TikTok, when her song 'Gangsta' came to prominence on the app, eventually peaking at 22 in the U.K. singles charts. The song was nominated for Song of the Year at the MOBO awards. Darkoo herself was also nominated for Best Newcomer and Best Female Artist. She released her debut EP, '2 In 1', in July 2021
Price: €25 / 7pm / Tickets available here.
---
Check out our listings for even more incredible events happening over this weekend and more!