The clocks have gone back and the days are getting colder. We find ourselves in that lull between Halloween and Christmas. So why not cheer ourselves up with some nice, cosy films?
'The Fundamentals of Caring'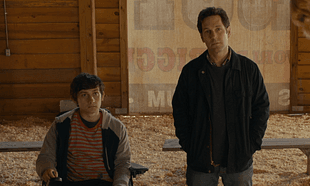 This 2016 Netflix film is one that will definitely tug on the heartstrings. Don't fret, though, it doesn't sacrifice any quality in order to make you a sobbing mess. 'The Fundamentals of Caring' centres around Ben (Paul Rudd) who becomes a caregiver to Trevor (Craig Roberts) and takes him on a road-trip around the US.
It's a genuinely lovely film with some great performances from Rudd, Roberts and Selena Gomez.
'The Fundamentals of Caring' is available to watch on Netflix
'School of Rock'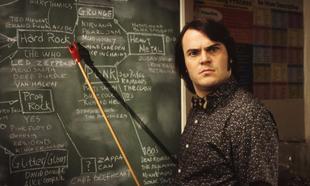 You've probably watched it a million times already but why not go for one more viewing to dust off the spooky cobwebs? There's nothing more comforting than watching Jack Black sing, shout, and jump around your screen for 90 minutes. Not only that, but you're left rooting for every single one of the delightful cast of youngsters.
'Booksmart'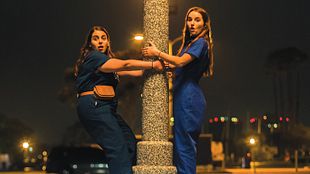 The premise for Olivia Wilde's directorial debut is simple: Two best friends, who have sacrificed their social lives for good grades, try to make up for everything they've missed out on in one huge night of partying.
You could say it's like a gender-switched 'Superbad' but it would be a disservice to the film itself. 'Booksmart' is very much its own film, with brilliant chemistry in the lead roles between Beanie Feldstein and Kaitlyn Dever. There's laughs throughout but it also has a lot of heart.
'Little Miss Sunshine'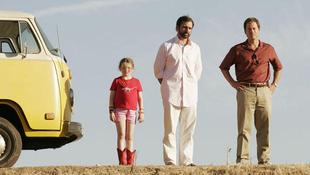 "A real loser is someone that is so afraid of not winning, they don't even try".
Oomph, 'Little Miss Sunshine' is an emotional rollercoaster of a film, but it's one that will make you feel warm and fuzzy inside after watching.
The script was written off the back of writer Michael Arndt reading about a speech given by Arnold Schwarzenegger to some high school students where he said "If there's one thing I hate in this world, it's losers. I despise them". Arndt wanted to create a film where the meaning wasn't about winning or losing, but about being true to yourself and 'Little Miss Sunshine' was born.
'Sing Street'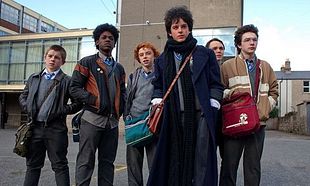 We had to put John Carney's toe-tapping, finger-snapping, coming-of-age musical drama on the list. It's one of the best films to come out of Ireland in recent years and never fails to put a smile on our faces.
It's got some great tunes, some seriously funny moments and Jack Reynor doing a big D4 accent. What more could you want? It's also a very tender love story, stuffed with nostalgia and relatability.
'The Princess Bride'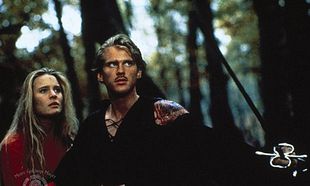 Familiarity is always comforting. The fact that there are so many memorable and quotable lines in this film prove that it will always make us feel good.
Told as a story from an old man reading to his grandson, we're taken on a magical adventure full of humour and wit. It's a perfect film, so much so that nobody wants a remake. Hey, if it ain't broke.
'Paddington' & 'Paddington 2'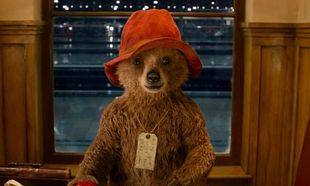 Everyone's favourite marmalade-eating bear is always reliable to serve up a smile. 'Paddington' and its sequel have gained so much affection in a short space of time and are already considered classics. While some argue that the sequel is better, both are great in their own right. They work together as a brilliant double-bill for the soul.
We also got news recently that a third movie is on its way and if that doesn't make you feel good then I don't now what will.