14 new movie releases and where to find them on demand
I

t seems a strange time to be talking about new movie releases when cinemas have shut down. But studios have recognised how popular streaming movies on demand is and that it's a good alternative to getting movies out there right now. Thus various titles that were either just in cinema or about to be released have become available online.
Universal were the first major studio to make the move as they released new movie releases 'The Hunt', which only hit cinemas earlier this month, 'The Invisible Man' and 'Emma' for streaming. Their next feature 'Trolls World Tour' is also heading online in April.
Some new releases are even available to buy already such as Vin Diesel action epic 'Bloodshot' and spooky sci fi thriller 'Vivarium'.
Here are all the spanking new movie releases now available online or on demand, and the various places you can find them.
It's seriously freaky that a movie like 'Vivarium' is coming out now. A couple (Imogen Poots, Jesse Eisenberg) looking to buy their first home are shown a new development called Yonder. When they try to leave, they can't find their way out of the labyrinth-like neighborhood of identical houses. It's an intense experience of a movie but if you're looking for something unique and haunting, it's the perfect pick.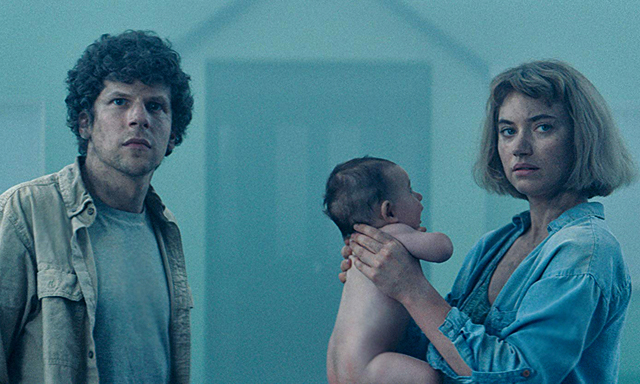 Buy from €11.99/rent from €4.99 -  Amazon, iTunes / Apple TV, Sky Store, Microsoft Store, Playstation, Virgin, Rakuten, BT, Curzon Home Cinema, BFI Player, Volta
Jane Austen would simply adore this clever, cheeky adaptation of her beloved novel. Emma Woodhouse (Anya Taylor-Joy), acting as matchmaker, tries to set her friend Harriet Smith (Mia Goth) up with Mr. Elton (Josh O'Connor). Then Frank Churchill (Callum Turner), who Emma has taken a shining to, arrives back in town. Its gorgeous design and witty script make for a bright, lively movie in a time when we need one.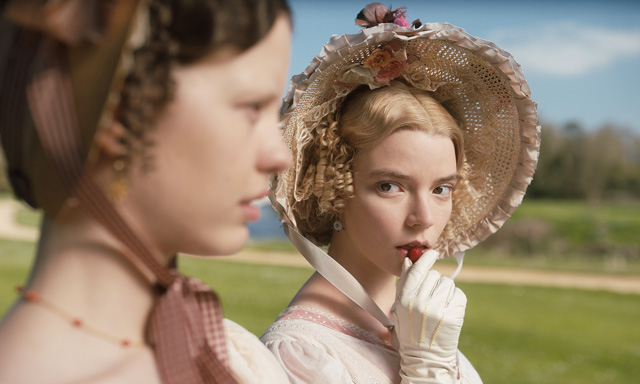 Rent for $17.99 - Amazon, iTunes, Google Play, Sky Store
'The Hunt' ended up creating quite a stir of controversy, before it even hit screens, from Trump supporters. Really, the political insinuations can be made of what you will. It's just a lot of fun. A group of people wake up in the middle of a clearing and find themselves being hunted for sport by another group of individuals. Betty Gilpin, Hilary Swank and Emma Roberts are among the cast.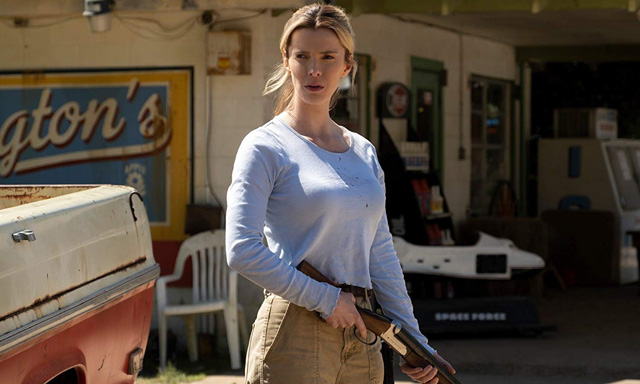 Rent for €17.99 - Amazon, iTunes, Sky Store
This intriguing take on a classic movie monster proved to be quite a hit in its few weeks at the box office. It follows Cecilia (Elisabeth Moss), who having been trapped in an abusive relationship with scientist and entrepreneur Adrian Griffin (Oliver Jackson-Cohen), is somewhat relieved to hear of his death. But then she becomes haunted by an invisible force, and is convinced the death is a hoax and that Adrian is alive.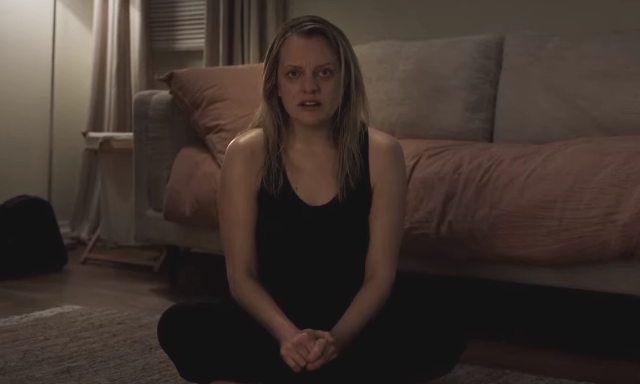 Rent for €17.99 - Amazon, iTunes, Google Play, Sky Store
Every now and again, one could use a dumb action movie. And when Vin Diesel headlines it, you know that's what you're going to get. A US Marine (Vin Diesel) is brutally killed, but gets brought back to life by a team of scientists led by Dr. Harting (Guy Pearce), using nanotechnology which gives him superhuman abilities. As his memories return, Garrison remembers his former life and seeks out revenge.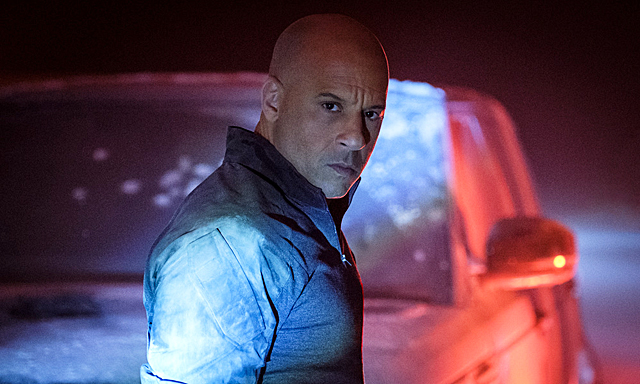 Buy from €16.99 - Amazon, iTunes, Sky Store, Microsoft Store
'Frozen 2' hit home release earlier than expected, but no you won't find it on Disney+ (for which we've suggestions below). Elsa (Idina Menzel) hears a voice from afar and knows she is meant to answer it – especially when Arendelle comes in danger. Thus she heads out on an adventure with her sister Anna (Kristen Bell), Kristoff (Jonathon Groff), Olaf the snowman (Josh Gad) and Sven the reindeer. It's as magical as the first one.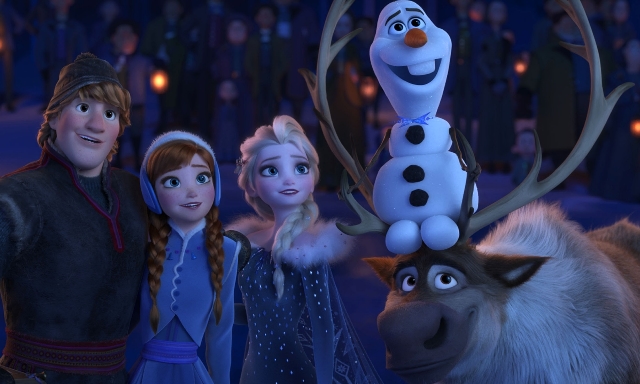 Buy for €16.99 (rent options also available) - Amazon, iTunes, Sky Store, Microsoft Store
'Knives Out' ended up being a sleeper hit last year. Mind you, with Rian Johnson behind it and that exquisite cast (Jamie Lee Curtis, Michael Shannon, Chris Evans and more play alongside Daniel Craig), it's no wonder it's so wonderful. The film sees Craig play Benoit Blanc, a detective who investigates the suspicious death of the patriarch of a bonkers family. A fantastic, old school whodunnit.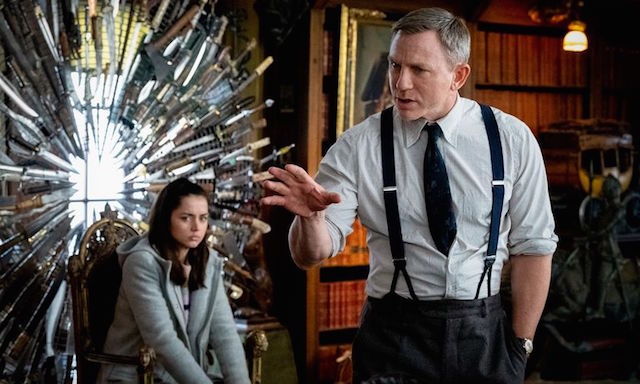 Buy from €11.99/rent from €4.99 - Amazon, iTunes, Google Play, Sky Store, Microsoft Store, Curzon Home cinema
Edward Norton writes and directs this love letter to film noir that fans of the genre will love. Norton also plays its lead, Lionel Essrog, a private detective who works for Frank Minna (Bruce Willis) and suffers from Tourette's Syndrome. When his boss is shot and killed, he resolves to solve the murder case. Alec Baldin and Gugu Mbatha-Raw co-star.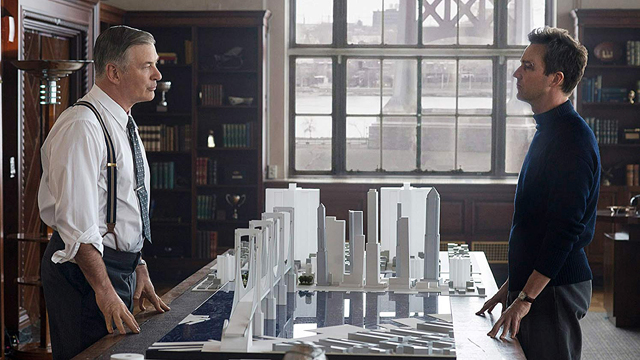 Buy for €11.99 from - Amazon, iTunes, Google Play (rent/buy for €4.99/6.99), Microsoft Store, Sky Store
This touching romantic comedy and road trip movie is perfect for a night in. Plus watching it means you're supporting homegrown Irish cinema. The flick follows Daniel Murphy (Michiel Huisman), who after a chance meeting, is left with a corpse belonging to a stranger. He's convinced by his autistic younger brother Louis (Samuel Bottomley) to bury it properly. A young mortician with her own agenda named Mary (Niamh Algar) joins them.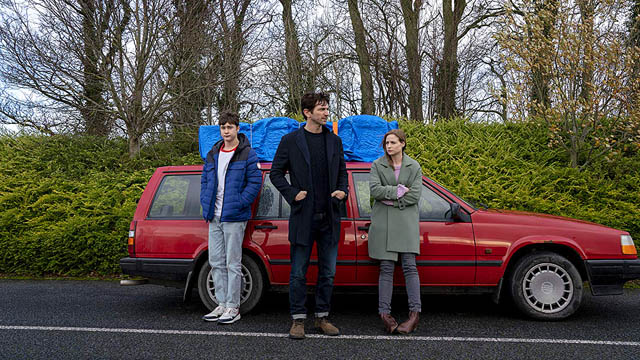 Buy from €11.99 from - Amazon, iTunes, Microsoft Store, Sky Store
'Lady and the Tramp' marks the first Disney live-action remake to go straight to digital. You'd think that's a bad thing, but actually this Tessa Thompson and Justin Theroux starrer has fared quite well among critics. Based on the 1955 animated classic, it follows the two titular dogs as they get to know one another's lives and eventually fall in love. "Bella Notte" and that spaghetti dinner scene are still the highlights.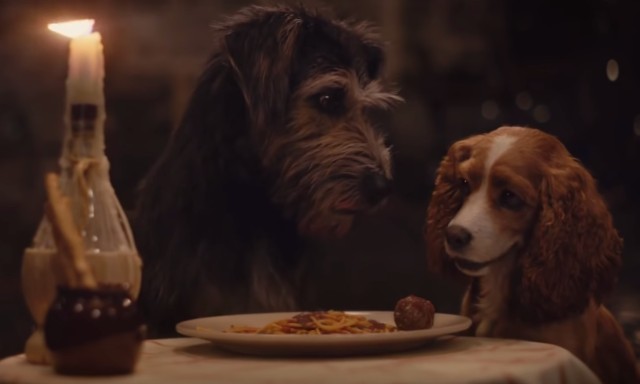 Mostly geared for a YA audience, families should enjoy the moral-filled 'Stargirl' as well. The titular teenage girl isn't afraid of standing out, much to the intrigue of her peers at high school. Leo, who has always made it his goal to "disappear" among his classmates, is particularly enthralled by the effect Stargirl has on everyone. But soon the other students - and even Leo- seek to squash her individuality.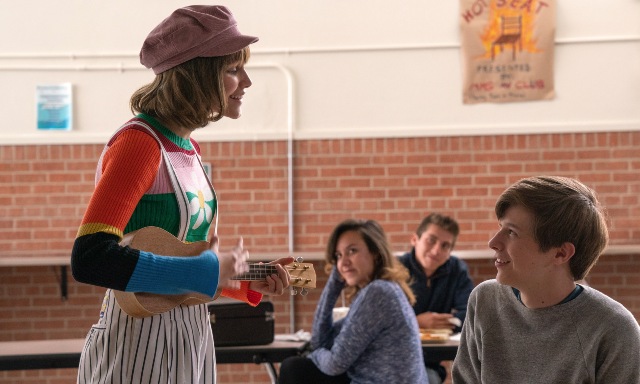 Togo
One can never have too many dog movies, right? Because as most people will readily admit, dogs are better than people. This one sees Willem Dafoe team up with a furry companion. It's based on a true story revolving around a sled dog set in 1925 against the terrain of the Alaskan tundra.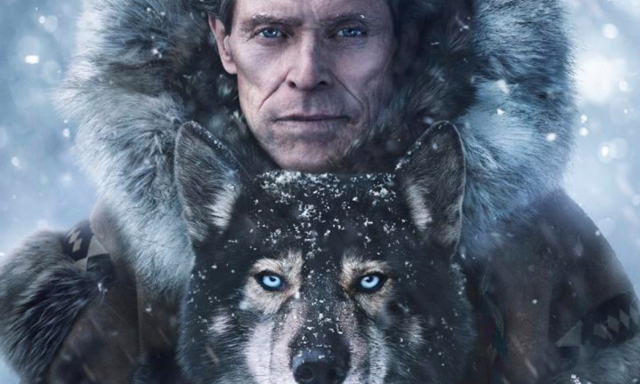 Timmy Failure: Mistakes Were Made
Timmy is an aspiring detective and accident prone, with an imaginary 1,200-pound polar bear as his best friend. This one is really just for the kids, but it's sweet and pleasant. Plus there are appearances from Craig Robinson and Wallce Shawn which the grown ups will appreciate.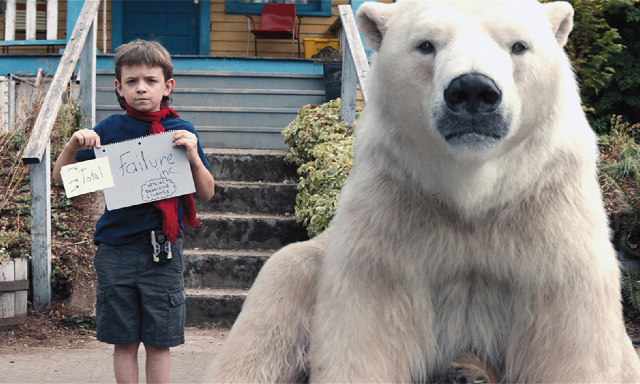 This one is mostly for the mammys but it's generally enjoyable. When their husbands go on manoeuvres in Afghanistan, Lisa (Sharon Horgan) is tasked with keeping the wives on the base occupied within a singing choir. She somewhat irks the recently bereaved Kate (Kristin Scott Thomas), and when they are asked to perform at a televised memorial service, the choir finds they have bitten off more than they can chew.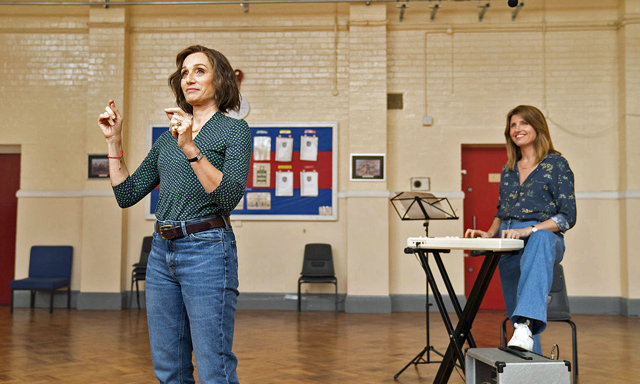 Rent from €16.99 - Amazon, Curzon Home Cinema, Sky Store