Samuel L. Jackson may be one of Hollywood's most beloved icons, but the star has only received one Oscar nomination over the course of his career - and the star isn't happy about it.
Speaking to The Times in the UK, the star said he felt he should have won the Oscar for his turn in 'Pulp Fiction'.
Jackson shot to international stardom for his role in Quentin Tarantino's hit crime film, and received an Oscar nomination for his turn as Jules Winnfield.
Martin Landu would end up winning the Oscar for Best Supporting Actor in Tim Burton's film 'Ed Wood'.
The 'Mission Impossible' star won the Oscar for playing horror legend Bela Lugosi in Tim Burton's classic film.
'Pulp Fiction' received 7 Oscar nominations, but only took home an award in the Best Original Screenplayc category, with 'Forrest Gump' proving to be the big winner at that year's Oscars.
To date, 'Pulp Fiction' remains Jackson's only Oscar nomination.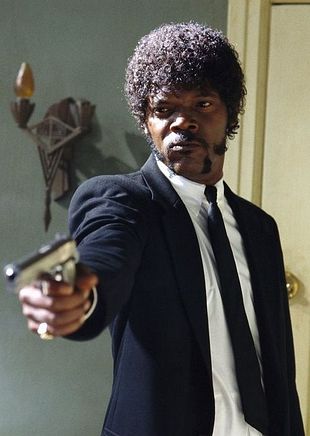 Jackson also said he should have received a nomination for Spike Lee's 1991's 'Jungle Fever', expressing disbelief that Harvey Keitel and Ben Kingsley from 'Bugsy' received nominations at his expense.
"My wife and I went to see 'Bugsy,', Jackson recalled.
"Damn! They got nominated and I didn't? I guess Black folk usually win for doing despicable s**t on screen."
'Jungle Fever' is regarded as one of Samuel L Jackson's finest performances, with the Cannes Film Festival awarding Jackson with a special award for Best Supporting Actor - the only time the esteemed film festival has given out that award.
Despite not having an Oscar to his name, Jackson isn't too bothered.
"Oscars don't move the comma on your cheque — it's about getting asses in seats and I've done a good job of doing that."
The Marvel star, who is now known to a new generation of fans for his role as Nick Fury, has voiced his support for the "Best Popular Film" award at the Oscars.
"They should have an Oscar for the most popular movie. Because that's what the business is about," Jackson said.
He stated that the Oscars "should" should award 'Spider-Man: No Way Home' at this years ceremony for grossing $1.8 billion and counting worldwide.
Discussing the film, he said, "It did what movies did forever; it got people to a big dark room."
"Some go to the cinema to be moved dearly. Some like superheroes. If somebody has more butts on seats it just means your audience is not as broad"
"There are people who have had successful careers but nobody can recite one line of their parts - I'm the guy who says s**t that's on a t-shirt," he added.