Francis Ford Coppola's masterpiece 'The Godfather' turns 50 years old this year. Whether you've never seen it or want to revisit the movie classic, this opportunity to see it on the big screen is not to be missed.
In celebration of 'The Godfather's anniversary, it has been restored.
You'll be able to watch it in 4K at cinemas across Ireland next month.
All three of 'The Godfather' movies have been restored under the direction of Francis Ford Coppola.
They will be made available on 4K Ultra HD for the first time ever in late March following a limited run in cinemas.
Coppola said of the restoration: "I am very proud of 'The Godfather', which certainly defined the first third of my creative life.
"With this 50th anniversary tribute, I'm especially proud Mario Puzo's The Godfather, Coda: The Death of Michael Corleone is included, as it captures Mario and my original vision in definitively concluding our epic trilogy.
"It's also gratifying to celebrate this milestone with Paramount alongside the wonderful fans who've loved it for decades, younger generations who still find it relevant today, and those who will discover it for the first time."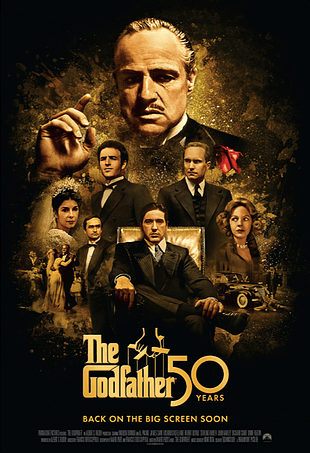 The last time 'The Godfather' movies underwent restoration was in 2007 under the direction of film historian and preservationist Robert Harris.
Paramount and Coppola's production company American Zoetrope took three years to complete this most recent restoration of the epic movie trilogy.
Over 1000 hours were spent on colour correction while the original mono tracks on 'The Godfather' and 'The Godfather: Part II' have been restored.
'The Godfather' will arrive in cinemas on 25 February, 2022.