It's a sad fact that female filmmakers are still not getting the recognition in Hollywood that they deserve.
One need look no further than the most recent Academy Awards where the likes of Greta Gerwig, Lulu Wang, Marielle Heller, and Lorene Scafaria were all shut of out of the best director race.
So for International Women's Day, why don't we as audiences give female filmmakers the credit they deserve by checking out some of the best films on Netflix directed by women.
Greta Gerwig earned an Oscar nomination for her Saoirse Ronan starring directorial debut. The film sees Ronan play the titular Lady Bird, an intrepid Sacremento teenager with dreams of escaping to college on the East Coast. The film is a love letter from Gerwig to her teenage years and boasts an early 00's soundtrack that includes Justin Timberlake and Dave Matthews Band. The stellar supporting cast includes Timothée Chalamet, Beanie Fedlstein, Tracy Letts, and Laurie Metcalf.
Set in the rural American South during World War II, Dee Rees' Mudbound is an epic story of two families pitted against one another by a ruthless social hierarchy, yet bound together by the shared farmland of the Mississippi Delta. The Oscar nominated film features fantastic performances from Carey Mulligan and Mary J. Blige and announced Rees as a directorial talent to watch.
Alicia Silverstone stars in Amy Heckeling's teen comedy which is based on Jane Austen's Emma. Silvestone plays Cher Woods, a high school socialite who decides to use her matchmaking skills to help her 'less fortunate' classmates and teachers. The film features an early role for Paul Rudd (we think, he doesn't age, who knows how long he's been around?) and for our money it's one of the best teen comedies ever.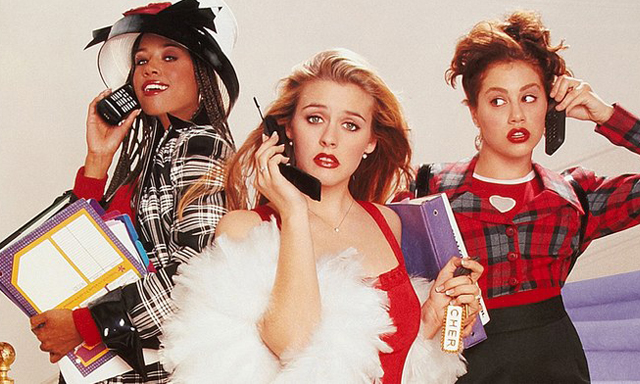 Sophia Coppola's sophomore directorial effort saw her firmly step out of her father's shadow and establish herself as one of the most exciting directorial talents around. The film stars Bill Murray as a jaded actor who heads to Tokyo for well paying commercial. While there, he meets Charlotte (Scarlett Johansson) a neglected photographer's wife and the two form an unlikely bond. The film effortlessly jumps from laugh out loud humour to tender romance. Coppola became only the second ever woman to be nominated for Best Director at the Oscars for this.
Jaoquin Phoenix may have won the Academy Award for Joker, but for our money he gives just as a good (if not better) a performance in Lynne Ramsay's dark thriller. He plays Joe, an emotionally damaged veteran who makes a living from rescuing women from sex traffickers. When a politician's daughter goes missing, he's on the case. However, the job soon spins out of control leading to Joe uncovering a conspiracy along the way. Warning, this one is not for the feint of heart.
For many, Wonder Woman was a turning point in the DCU after the mixed reaction to Batman vs. Superman: Dawn of Justice. Patty Jenkins' female superhero flick sees Gal Gadot star as the titular character. Raised in the island of Themyscira, warrior princess Diana's life changes forever when US pilot Steve Rogers (Chris Pine) crash lands near her home. Learning of the ongoing 'war to end all wars' in Europe, Diana leaves her home forever to stop Ares the god of war from destroying mankind. Connie Nielson, Robin Wright, David Thewlis, and Danny Huston round out the cast. Worth a watch for the no man's land sequence alone.
Mary Harron's film sees Christian Bale play Patrick Bateman, a Wall Street yuppie, obsessed with success, status and style. He's also a psychotic killer who murders and dismembers both strangers and acquaintances without provocation or purpose. Based on the controversial novel by Brett Easton Ellis, the film offers a sharp satire and genuine thrills. Watch with a friend.