As we count down the days until the release of Amazon's new 'Lord of the Rings' show, director of the original screen adaptations Peter Jackson has had his say.
The New Zealand filmmaker, who directed all three of 'The Fellowship of the Ring', 'The Two Towers' and 'The Return of the King' as well as 'The Hobbit' trilogy, said that Amazon never got back to him over 'The Rings of Power'.
"They asked me if I wanted to be involved and I said, 'That's an impossible question to answer without seeing a script,'" Jackson said on The Hollywood Reporter's Awards Chatter podcast.
"So they said, 'As soon as we get the first couple scripts, we'll send them to you.' And the scripts never showed up. That's the last thing I heard, which is fine." He added that he has "no complaints at all" about the scenario, and didn't sound too upset about it.
The AV Club reports that when asked for a response, Amazon replied with a statement which read: "In pursuing the rights for our show, we were obligated to keep the series distinct and separate from the films."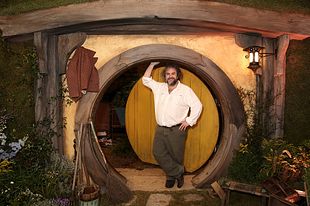 Amazon bought the rights for the upcoming series from author J. R. R. Tolkien's family estate for a reported $250 million. The estate was ran by Tolkien's son Christopher up until his resignation in 2017.
Jackson said he'll watch 'The Rings of Power' without any bad blood. "I'm not the sort of guy who wishes ill will. Filmmaking is hard enough. If somebody makes a good film or TV show, it's something to celebrate. The one thing I am looking forward to is actually seeing it as a perfectly neutral viewer."
Jackson adds that Amazon is "betting the farm on Tolkien," given its massive half-billion-dollar budget for the show. Time will tell if it pays off or not.
'The Lord of the Rings: The Rings of Power' debuts on Prime Video on September 2.