The weather is getting that bit cooler this week so you may just want to stay in, snuggled up, and binge through something on the telly. Fortunately, the month of November has loads on offer when it comes to new TV series.
Here are our recommendations for shows coming to TV and on demand in the coming weeks.
There's over a dozen to choose from so we gottcha covered, no matter your preferences.
Angeline Ball ('The Commitments', 'Deadly Cuts') leads the cast and Wouter Hendrickx, Simone Kirby and Peter Coonan ('Love/Hate') co-star in 'Hidden Assets. A routine raid sees the Criminal Assets Bureau (CAB) expose a link between a wealthy Irish family, a stash of rough diamonds and a series of deadly bombings in Belgium. A by-the-book Belgian Chief Inspector Christian De Jong (Hendrickx) and CAB Detective Emer Berry (Ball) have to team up in a race to stop another terror attack in Antwerp. The series debuts this Sunday, 7th November, at 9.30pm on RTÉ One and will consist of 6 episodes.
'Tiger King 2' (Netflix) - Wednesday, 15th November
Obviously, there was a need to continue the story of this Netflix hit series, as Joe Exotic's shenanigans definitely did not end with that first season of 'Tiger King'. As the tagline goes, they've only scratched the surface. If you were intrigued by Exotic, Carole Baskin, Jeff Lowe, and others in this saga, the second installation will further dig into their stories, as well as other crazy happenings in the world of big cat ownership.
'Animal' (Netflix) - Wednesday, 10th November
This series follows eight families of the natural world with internationally renowned actors to narrate each episode. They've been carefully cast to give life to the different characters of the Animals and give each episode a unique identity. The narrators for Season 1 are Bryan Cranston, Rashida Jones, Rebel Wilson and Pedro Pascal. The animals put under the microscope are Big Cats, Dogs, Marsupials & Octopus.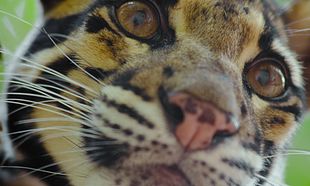 'Catching Killers' (Netflix) - Thursday, 4th November
Fans of true crime TV will want to check out this latest. Catching Killers explores such cases as the Happy Face Killer and the Green River Killer through interviews with the investigators who worked on them. It is thus akin to something like David Fincher's 'Mindhunter' through its profiling of the stories of infamous serial killers, looking through the perspectives of the investigators and other authorities as they go to extraordinary lengths to try to "catch the killers".
'The Shrink Next Door' (Apple TV+) - Friday, 12th November
This series is led by three major names in Will Ferrell, Paul Rudd (reunited after the comedy 'Anchorman') and Kathryn Hahn, who's been a big hit since Marvel series 'Wandavision'. Inspired by true events, 'The Shrink Next Door' details the bizarre relationship between psychiatrist to the stars Dr. "Ike" (Rudd) and his longtime patient Marty (Ferrell). The dramedy has some great dark humour as well as tension and intrigue from the looks of the trailer.
'The Beatles: Get Back' (Disney+) - Thursday 25th, Friday 26th, & Saturday 27th November
This three-part docuseries depicts the Beatles' January 1969 recording sessions. The friendship between the band members is put to the test as they attempt to write 14 new songs ahead of their first live concert in over two years. The series features (for the first time in its entirety) the band's last live performance as a group - the rooftop concert on London's Savile Row. Also included are songs and classic compositions featured on the band's final two albums, 'Abbey Road' and 'Let It Be'.
'Dopesick' (Disney+) - Friday 12th November
According to the synopsis for 'Dopesick': "The series takes viewers to the epicentre of America's struggle with opioid addiction, from the boardrooms of Big Pharma to a distressed Virginia mining community to the hallways of the DEA. Defying all the odds, heroes will emerge in an intense and thrilling ride to take down the craven corporate forces behind this national crisis and their allies." Thus the show explores some very topical stuff and should prove emotional as well as engrossing.
'The World According to Jeff Goldblum' season 2 (Disney+) - Friday 12th November
While season one saw Jeff Goldblum look at the history and technology behind ice cream, denim, tattoos, and sneakers, among other stuff, he looks at dogs, magic, fireworks, monsters and motorcycles in this new season. Goldblum beings a charming sense of childishness and fun to the series, and presents the topics in an engaging and highly entertaining way. Its bite-size 30 minute episodes are ideal TV binging too.
'Narcos: Mexico' season 3 (Netflix) - Friday, 5th November
Following on from the popularity of Netflix series 'Narcos', 'Narcos: Mexico' explores the early origins of the Mexican drug war, and dramatises the founding and rise of the Guadalajara Cartel in the 1980s led by Miguel Ángel Félix Gallardo (Diego Luna). With Gallardo having been thrown in jail the last season, Luna won't be back for this third and final season, but most of the cast returns as the story reaches its dramatic conclusion against a '90s backdrop.
'Hawkeye' (Disney+) - Debuts Wednesday, 24th November
'Hawkeye' will feature Jeremy Renner in his regular MCU role as he flies solo this time. The character is dealing with the aftermath of the events of 'Avengers: Endgame' when we meet him. He's also trying to reconnect with his family during that most wonderful time of the year - Christmas. The series arrives just in time for the holiday season, in fact, as its premiere date is November 24th.
'Dexter: New Blood' (NOW/Sky) - Monday, 8th November
Michael C. Hall returns as Dexter Morgan, now living under a new pseudonym - Jim Lindsay - in rural Oregon. Ten years after the events of the last season, it seems that he's having a hard time letting go of his nighttime occupation of murdering people who "deserve" to be served up some justice. 'Dexter' went down infamously for having a terrible series ending (following the likes of 'Lost' and preceding 'Game of Thrones') so fans are eager to see a better conclusion for the character in this revival.
'Big Mouth' season 5 (Netflix) - Friday, 5th November
'Big Mouth' returns for a fifth series on Netflix and we cannot wait to see it return. Created by the dream team of Nick Kroll and Andrew Goldberg, the series follows a group of teenagers as they approach puberty. As well as the typical toilet humour and gags, the series also shows a sensitive side to the teens that makes it all that more relatable to us adults. Among the many character highlights of the show is Maya Rudolph as Hormone Monstress Connie, and Nick Kroll's happy-go-lucky Coach Steve.
'Cowboy Bebop' (Netflix) - Friday, 19th November
Starring John Cho, Daniella Pineda, and Mustafa Shakir, Cowboy Bebop is a live-action adaption of the globally popular anime show of the same name. It's an action-packed space Western about three bounty hunters, aka 'cowboys,' all trying to outrun the past and to hunt down the solar system's most dangerous criminals. The 10-episode Netflix series is full of '70s inspired action, comedy and noir feels.
'The Wheel of Time' (Amazon Prime) - Friday, 19th November
Moiraine Damodred (Rosamund Pike), is part of the Aes Sedai, an order of women trained in the magic of "chanelling". She is searching for the one who can save the world from the evil forces of the "Dark One" and seems to have narrowed her search down to five young people. The first season will have eight episodes and has already been renewed for a second season. Episodes one through three arrive on November 19th, followed by weekly episodes, airing Fridays.
'Dr. Brain' (Apple TV+) - Thursday, 4th November
Following the success of such films as 'Parasite' and 'Minari', and Netflix smash hit 'Squid Game', Apple TV is launching its first ever Korean-language series. It follows a brilliant brain scientist Sewon (Lee Sun-kyun - 'Parasite') who suffers a horrific personal tragedy when his family falls victim to a mysterious accident. Desperate to uncover what happened, he goes to extraordinary lengths to solve the tragic mystery by conducting "brain syncs" with the dead to access their memories for clues.