search for anything!
e.g. Barbie
or maybe 'Ashoka'
Dune: Part Two
Paul Mescal
search for anything!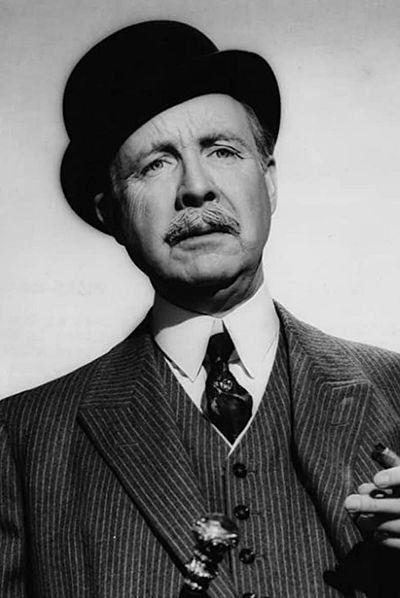 Arthur O'Connell
Actor
Arthur O'Connell (March 29, 1908 – May 18, 1981) was an American stage and film actor. He appeared in films (starting with a small role in Citizen Kane) in 1941 and television programs (mostly guest appearances). Among his screen appearances were Picnic, Anatomy of a Murder, and as the watch-maker who hides Jews during WWII in The Hiding Place.
A veteran vaudevillian, O'Connell, from New York City, made his legitimate stage debut in the mid 1930s, at which time he fell within the orbit of Orson Welles' Mercury Theatre. Welles cast O'Connell in the tiny role of a reporter in the closing scenes of Citizen Kane (1941), a film often referred to as O'Connell's film debut, though in fact he had already appeared in Freshman Year (1939) and had costarred in two Leon Errol short subjects as Leon's conniving brother-in-law.
After numerous small movie parts, O'Connell returned to Broadway, where he appeared as the erstwhile middle-aged swain of a spinsterish schoolteacher in Picnic - a role he'd recreate in the 1956 film version, earning an Oscar nomination in the process. Later the jaded looking O'Connell was frequently cast as fortyish losers and alcoholics; in the latter capacity he appeared as James Stewart's boozy attorney mentor in Anatomy of a Murder (1959), and the result was another Oscar nomination. In 1962 O'Connell portrayed the father of Elvis Presley's character in the motion picture Follow That Dream, and in 1964 in the Presley-picture Kissin' Cousins.
O'Connell continued appearing in choice character parts on both TV and films during the 1960s, but avoided a regular television series, holding out until he could be assured top billing. He appeared as Joseph Baylor in the 1964 episode "A Little Anger Is a Good Thing" on the ABC medical drama about psychiatry, Breaking Point. The actor accepted the part of a man who discovers that his 99-year-old father has been frozen in an iceberg on the 1967 sitcom The Second Hundred Years, assuming he'd be billed first per the producers' agreement. Instead, top billing went to newcomer Monte Markham in the dual role of O'Connell's father and his son. O'Connell accepted the demotion to second billing as well as could be expected, but he never again trusted the word of any Hollywood executive.
Ill health forced O'Connell to significantly reduce his acting appearances in the mid '70s, but the actor stayed busy as a commercial spokesman, a friendly pharmacist who was a spokesperson for Crest toothpaste. At the time of his death from Alzheimer's disease in California in May 1981, O'Connell was appearing solely in these commercials, by his own choice.
O'Connell was buried in Calvary Cemetery, Queens, New York.
Description above from the Wikipedia article Arthur O'Connell, licensed under CC-BY-SA, full list of contributors on Wikipedia.    
---