search for anything!
e.g. Barbie
or maybe 'Ashoka'
Dune: Part Two
Paul Mescal
search for anything!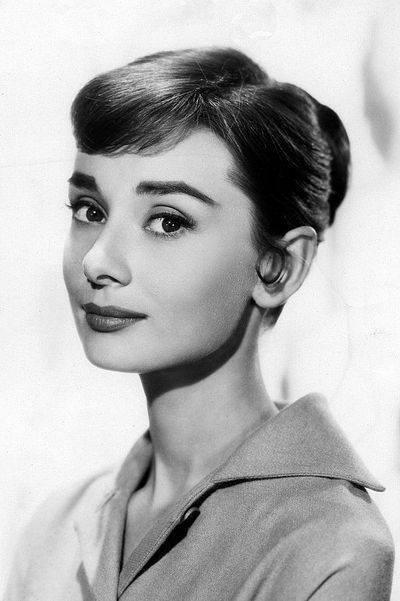 Audrey Hepburn
Actor
Audrey Hepburn (born Audrey Kathleen Ruston; 4 May 1929 – 20 January 1993) was a British actress and humanitarian. Although modest about her acting ability, Hepburn remains one of the world's most famous actresses of all time, remembered as a film and fashion icon of the twentieth century. Redefining glamour with "elfin" features and a waif-like figure that inspired designs by Hubert de Givenchy, she was inducted in the International Best Dressed List Hall of Fame, and ranked by the American Film Institute as the third greatest female screen legend in the history of American cinema.
Born in Ixelles, Belgium, Hepburn spent her childhood chiefly in the Netherlands, including German-occupied Arnhem during the Second World War. In Arnhem, she studied ballet before moving to London in 1948 where she continued to train in ballet while working as a photographer's model. Upon deciding to pursue a career in acting, she performed as a chorus girl in various West End musical theatre productions. After appearing in several British films and starring in the 1951 Broadway play Gigi, Hepburn gained instant Hollywood stardom for playing the Academy Award-winning lead female role in Roman Holiday (1953). Later performing in Sabrina (1954), The Nun's Story (1959), Breakfast at Tiffany's (1961), Charade (1963), My Fair Lady (1964) and Wait Until Dark (1967), Hepburn became one of the great screen actresses of Hollywood's Golden Age who received nominations for Academy Awards, Golden Globes and BAFTAs as well as winning a Tony Award for her theatrical performance in the 1954 Broadway play Ondine. Hepburn remains one of few entertainers who have won Oscar, Emmy, Grammy, and Tony Awards.
Devoting much of her later life to UNICEF, Hepburn's war-time struggles inspired her passion for humanitarian work and, although Hepburn had contributed to the organisation since the 1950s, she worked in some of the most profoundly disadvantaged communities of Africa, South America and Asia in the late eighties and early nineties. In 1992, Hepburn was awarded the Presidential Medal of Freedom in recognition of her work as a UNICEF Goodwill Ambassador.
At the age of 63, Hepburn died of appendiceal cancer at her home in Switzerland.
---
More from us on Audrey Hepburn