search for anything!
e.g. Barbie
or maybe 'Ashoka'
Dune: Part Two
Paul Mescal
search for anything!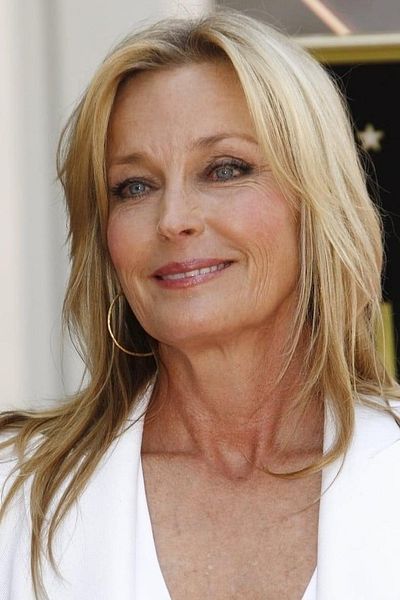 Bo Derek
Actor | Producer
Bo Derek is an American film actress and model.
An aspiring model, 16-year-old Bo Derek was introduced to actordirectorcinematographer John Derek in 1971. Just as he'd done with previous "protegés" Ursula Andress and Linda Evans, Derek literally molded her into a highly desirable superstar. In 1974, the 48-year-old Derek capped his makeover by marrying the 18-year-old Bo. In her first film, the Jaws rip-off Orca, Bo showed up long enough to have her lovely leg chewed off by a killer whale. Her next film was far more rewarding: Blake Edwards' 10 (1979), in which, bouncing along the beach in slow motion to the pulsating rhythms of Ravel's Bolero, the scantily clad, cornrow-coifed Bo became the instant object of star Dudley Moore's affections. An overnight pinup favorite, Bo followed her 10 triumph with a brace of adventure films directed by her husband: Tarzan the Ape Man (1981) and Bolero (1984). After six years away from films, she returned before the cameras in another DerekDerek co-production, the unsuccessful Ghosts Can't Do It (1990). Bo Derek has since occasionally appeared in such films as the Italian Sognando La California (1991) and the American Woman of Desire (1994). Derek also appeared in Tommy Boy the 1995 comedy starring David Spade and Chris Farley.
In 2003, Derek played the mother of a sheltered wannabe named B-Rad (Jamie Kennedy), and joined the Miss Universe 2004 pageant as a judge. The actress appeared in several television series including 7th Heaven, Lucky, and Queen of Swords. In 2006, she took a leading role as a ruthless businesswoman in Fashion House, a telenovela drama series following the scandals and passions found within an elite corporation.
When not acting, Bo Derek participates in a number of political and social causes, including working on the behalves of disabeled veterans, serving as a spokeswoman for the Animal Welfare Institute's campaign to put an end to the slaughter of horses. Derek is an avid equestrian and published an autobiography titled Everything That Matters in Life I Learned from Horses. ~ Hal Erickson, Rovi
---