search for anything!
e.g. Barbie
or maybe 'Ashoka'
Dune: Part Two
Paul Mescal
search for anything!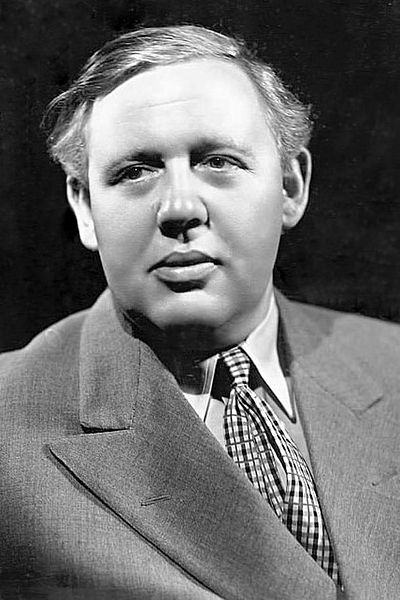 Charles Laughton
Actor | Writer | Producer | Director
From Wikipedia, the free encyclopedia.
Charles Laughton (1 July 1899 – 15 December 1962) was an English-American stage and film actor, director, producer and screenwriter. Laughton was trained in London at the Royal Academy of Dramatic Art and first appeared professionally on the stage in 1926. In 1927, he was cast in a play with his future wife Elsa Lanchester, with whom he lived and worked until his death.
He played a wide range of classical and modern parts, making an impact in Shakespeare at the Old Vic. His film career took him to Broadway and then Hollywood, but he also collaborated with Alexander Korda on notable British films of the era, including The Private Life of Henry VIII, for which he won the Academy Award for Best Actor for his portrayal of the title character. He portrayed everything from monsters and misfits to kings. Among Laughton's biggest film hits were The Barretts of Wimpole Street, Mutiny on the Bounty, Ruggles of Red Gap, Jamaica Inn, The Hunchback of Notre Dame, and The Big Clock. In his later career, he took up stage directing, notably in The Caine Mutiny Court-Martial, and George Bernard Shaw's Don Juan in Hell, in which he also starred. He directed one film, the thriller The Night of the Hunter.
Daniel Day-Lewis cited Laughton as one of his inspirations, saying: "He was probably the greatest film actor who came from that period of time. He had something quite remarkable. His generosity as an actor, he fed himself into that work. As an actor, you cannot take your eyes off him."
---