search for anything!
e.g. Barbie
or maybe 'Ashoka'
Dune: Part Two
Paul Mescal
search for anything!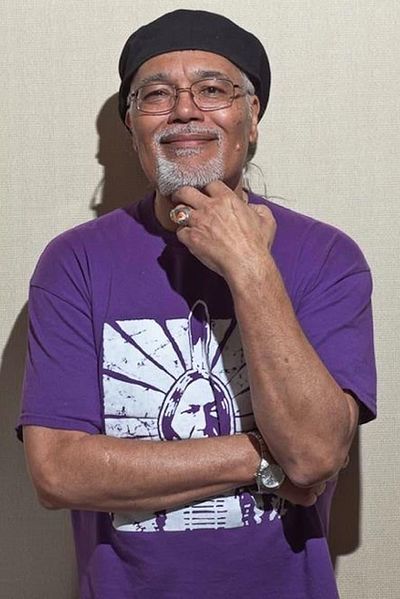 Charlie Hill
Actor
Charles Allan Hill was an Oneida-Mohawk-Cree stand-up comedian and actor. Born in Detroit, Michigan in 1951, he moved as a child with his family when they returned to their homestead on the Oneida reservation in 1962. Hill was also of Mohawk and Cree ancestry. In 1969, he graduated from West De Pere High School and enrolled at University of Wisconsin–Madison, where he majored in speech and drama. He was involved in the Broom Street Theatre Group. After college he moved to Hollywood, to pursue his dream as a stand-up comedian and actor. Hill's first network appearance was on The Richard Pryor Show in 1977. He was then the first Native American comedian to appear on The Tonight Show with Johnny Carson. He also appeared on The Tonight Show with Jay Leno, and made multiple appearances on Late Night with David Letterman. Hill appeared on many television shows, and hosted an evening of Native American comedians on a Showtime special. He was the subject of the PBS documentary On and Off The Res' with Charlie Hill (1999), directed by Sandra Osawa. Hill was interviewed about American Indian Movement activist Dennis Banks in the documentary A Good Day to Die. Hill starred in the 1984 film Harold of Orange. He had four children with his wife, Lenora: daughter, Dine' Nizhoni; daughter, Nasbah; daughter, Nanabah; and son, Nabahe. He died from lymphoma in the early morning of December 30, 2013, at the Anna John Nursing Home in Oneida, WI. His death followed a yearlong battle against cancer. While at university he was a member of the experimental Broom Street Theater Group. He also toured Europe as a member of the La MaMa Experimental Theater Group, which was based in New York City.
---