search for anything!
e.g. Florence Pugh
or maybe 'Andor'
House of the Dragon
Rings of Power
search for anything!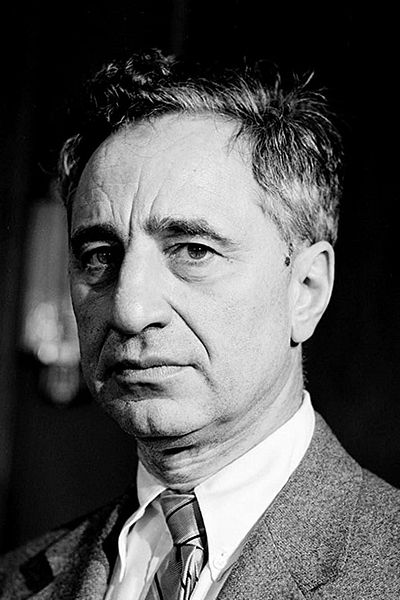 Elia Kazan
Director | Producer | Actor | Writer
Elia Kazan ( September 7 , 1909, Kayseri – September 28, 2003) was a Greek-American director and actor, described as "one of the most honored and influential directors in Broadway and Hollywood history". He also produced, and wrote screenplays and novels. Born in the Kayseri, Ottoman Empire to Greek parents, they emigrated to New York when he was four. After two years studying acting at Yale, he acted professionally for eight years before becoming a stage and film director. Kazan co-founded the influential Group Theater in 1932 and Actors Studio in 1947, and together with Lee Strasberg, introduced Method acting to the American stage and cinema as a new form of self-expression and psychological "realism". Having been an actor himself for eight years, he brought sensitivity and understanding of the acting process, and was later considered the ideal "actor's director". He himself acted in only a few films, including City for Conquest (1940), alongside James Cagney.
Overall, Kazan influenced the films of the 1950s and 1960s by his run of provocative, issues-driven subjects, and acting. Moreover, his personal brand of cinema, employing real locations over sets, unknowns over stars, and realism over convenient genres, proved influential to a whole generation of independent filmmakers in the 1960s. Film author Ian Freer concludes that "If his achievements are tainted by political controversy, the debt Hollywood — and actors everywhere — owes him, is enormous." In 2010, Martin Scorsese co-directed the documentary film, A Letter to Elia, as a personal tribute to Kazan, who he credits as the inspiration for his becoming a filmmaker.
---
More from us on Elia Kazan