search for anything!
e.g. Barbie
or maybe 'Ashoka'
Dune: Part Two
Paul Mescal
search for anything!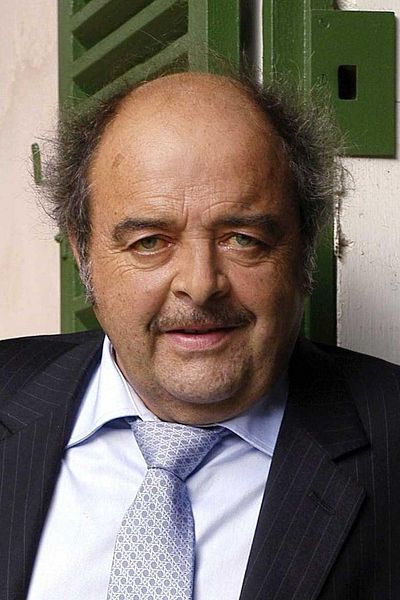 Jacques Villeret
Actor
Jacques Villeret (6 February 1951 – 28 January 2005) was a French actor, best known internationally for his role as François Pignon in the comedy Le Dîner de Cons. During his career, he earned many awards including the prestigious medal and title of Chevalier de la Légion d'Honneur.
Villeret was born Jacky Boufroura in Loches, Indre-et-Loire, France, to an Algerian father and a French mother. He studied at the Conservatoire de Paris (CNSAD) in the same class as Louis Seigner, the grandfather of Emmanuelle Seigner and Mathilde Seigner. While he was most famous for his role as François Pignon in Le Dîner de Cons; both on the stage and in the film, his other celebrated roles included the extra terrestrial in La soupe aux choux, the autistic Mo in L'été en pente douce, and marshal Ludwig von Apfelstrudel in Papy fait de la résistance.
At the time of making the film Un aller simple directed by Laurent Heynemann – a film about integration and racism and the clash of generations – he said that watching the young actors in the film, Barbara Schulz and Lorant Deutsch, reminded him of the insouciance he had had as a young man with his friends at the Conservatoire. When his career was at its height, with the success of Le Dîner de Cons, a separation from his wife and an enormous financial downfall due to tax issues, plunged him into depression. Villeret turned to alcohol for comfort, and it subsequently became problematic, which he sought to resolve by isolating himself and hiding away for long periods. In retrospect on this episode in his life, he is quoted: Alcohol is a friend, but a friend who means you harm.
Villeret's love of his profession helped to bring his career back from the brink. In an interview in 2001 he spoke of his admiration for performers like Johnny Hallyday and Jacques Brel for their level of commitment, and quoted the author Louis-Ferdinand Céline: When I write, I put my balls on the table.
Villeret married Irina Tarassov, an actress and writer, on 26 December 1979. They separated in 1998. (Irina has written about their life together in her book, Un jour, tout ira bien.) Having met Seny, an African widow, Villeret was about to start life together with her in Paris when he died in Evreux following a liver haemorrhage brought about by his previous alcoholism.
Source: Article "Jacques Villeret" from Wikipedia in english, licensed under CC-BY-SA 3.0.
---