search for anything!
e.g. Barbie
or maybe 'Ashoka'
Dune: Part Two
Paul Mescal
search for anything!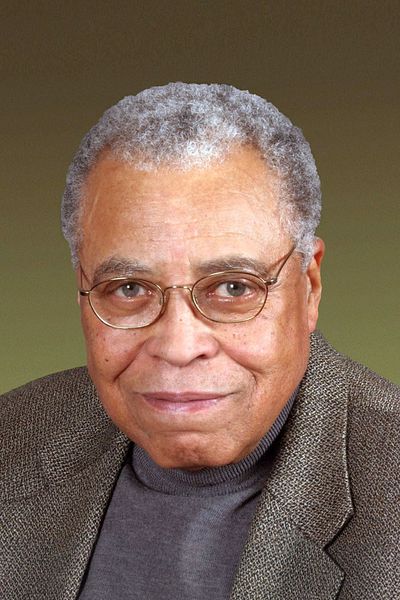 James Earl Jones
Actor
James Earl Jones (born January 17, 1931) is a multi-award-winning American actor of theater and film, well known for his distinctive bass voice and for his portrayal of characters of substance, gravitas and leadership. He is known for providing the voice of Darth Vader in the Star Wars franchise and the tagline for CNN. James Earl Jones was born in Arkabutla, Mississippi, the son of Ruth (née Connolly) and Robert Earl Jones. At the age of five, he moved to Jackson, Michigan, to be raised by his maternal grandparents, but the adoption was traumatic and he developed a stutter so severe he refused to speak aloud. When he moved to Brethren, Michigan in later years a teacher at the Brethren schools started to help him with his stutter. He remained functionally mute for eight years until he reached high school. He credits his high school teacher, Donald Crouch, who discovered he had a gift for writing poetry, with helping him out of his silence. Jones attended the University of Michigan where he was a pre-med major. While there, he joined the Reserve Officer Training Corps, and excelled. During the course of his studies, Jones discovered he was not cut out to be a doctor. Instead he focused himself on drama, with the thought of doing something he enjoyed, before, he assumed, he would have to go off to fight in the Korean War. After four years of college, Jones left without his degree. In 1953 he found a part-time stage crew job at the Ramsdell Theatre in Manistee, Michigan, which marked the beginning of his acting career. During the 1955–1957 seasons he was an actor and stage manager. He performed his first portrayal of Shakespeare's Othello in this theater in 1955. After his discharge from the Military, Jones moved to New York, where he attended the American Theatre Wing to further his training and worked as a janitor to earn a living. His first film role was as a young and trim Lt. Lothar Zogg, the B-52 bombardier in Dr. Strangelove or: How I Learned to Stop Worrying and Love the Bomb in 1964. His first big role came with his portrayal of boxer Jack Jefferson in the film version of the Broadway play The Great White Hope, which was based on the life of boxer Jack Johnson. For his role, Jones was nominated Best Actor by the Academy of Motion Picture Arts and Sciences, making him the second African-American male performer (following Sidney Poitier) to receive a nomination. In 1969, Jones participated in making test films for a proposed children's television series; these shorts, combined with animated segments were the beginnings of the Sesame Street format. The next year, in the early 1970s, James appeared with Diahann Carroll in the film called Claudine. While he has appeared in many roles, he is well known as the voice of Darth Vader in the original Star Wars trilogy. Darth Vader was portrayed in costume by David Prowse in the original trilogy, with Jones dubbing Vader's dialogue in postproduction due to Prowse's strong West Country accent being unsuitable for the role. At his own request, he was originally uncredited for the release of the first two films (he would later be credited for the two in the 1997 re-release).  His other voice roles include Mufasa in the 1994 film Disney animated blockbuster The Lion King, and its direct-to-video sequel, The Lion King II: Simba's Pride. He also has done the CNN tagline, "This is CNN", as well as "This is CNN International", and the Bell Atlantic tagline, "Bell Atlantic: The heart of communication". When Bell Atlantic became Verizon, Jones used the tagline greeting of "Welcome to Verizon" or "Verizon 411" right before a phone call would go through. The opening for NBC's coverage of the 2000 and 2004 Summer Olympics; "the Big PI in the Sky" (God) in the computer game Under a Killing Moon; a Claymation film about The Creation; and several guest spots on The Simpsons. In addition to his film and voice over work, Jones is an accomplished stage actor as well; he has won Tony awards in 1969 for The Great White Hope and in 1987 for Fences. Othello, King Lear, Oberon in A Midsummer Night's Dream, Abhorson in Measure for Measure, and Claudius in Hamlet are Shakespearean roles he has played. He received Kennedy Center Honors in 2002. Jones has been married to actress Cecilia Hart since 1982. They have one child, Flynn Earl Jones. He was previously married to American actress/singer Julienne Marie (born March 21, 1933, Toledo, Ohio); they had no children. Jones is a registered Republican.
---