search for anything!
e.g. Barbie
or maybe 'Ashoka'
Dune: Part Two
Paul Mescal
search for anything!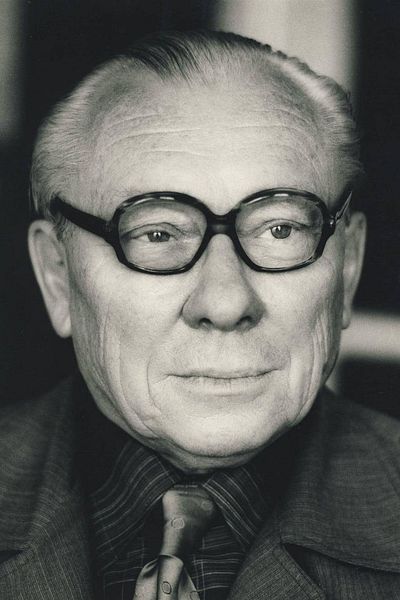 Karel Zeman
Director | Writer | Actor
Karel Zeman was a brilliant pioneer of special effects in film. Despite his artistic talent, his parents insisted he study business. At the age of 17, he went to Aix-en-Provence in the south of France, where he studied advertising design. In 1943, the film director Elmar Klos offered him a job at the Bata Film Studios. Zeman often had to struggle against difficult conditions in the technically ill-equipped Kudlov Studios. Many of the workers with whom he started had no particular experience of filming. They, like Zeman himself, had to learn everything on the job. Journey to the Beginning of Time, released in 1955, became Zeman's breakthrough film, his first to combine live action, animation and puppetry. Four years later, Invention for Destruction saw him shoot to world-wide success. Zeman continued to develop his highly successful use of special effects in The Fabulous Baron Munchausen and the two Jules Verne adaptations that followed. In the 70's, Zeman returned to making strictly animated films. In the late 70's Zeman was threatened with the loss of his sight, but he overcame the disease and continued working. In the final stages of his life he suffered from heart problems.
---