search for anything!
e.g. Barbie
or maybe 'Ashoka'
Dune: Part Two
Paul Mescal
search for anything!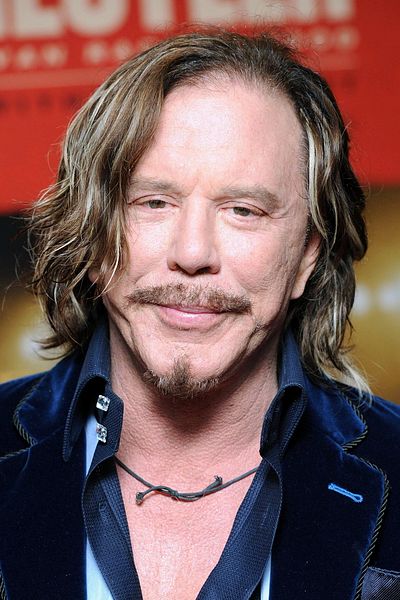 Mickey Rourke
Actor | Writer
Philip Andre "Mickey" Rourke Jr., is an American actor, screenwriter, and former boxer, who has appeared primarily as a leading man in drama, action, and thriller films.
During the 1980s, Rourke starred in the comedy-drama Diner (1982), the drama Rumble Fish (1983), the crime-black-comedy film The Pope of Greenwich Village (1984), and the erotic drama 9½ Weeks (1986). He received critical praise for his work in the Charles Bukowski biopic Barfly and the horror mystery Angel Heart (both 1987). In 1991, Rourke teamed up with Don Johnson and Tom Sizemore in the cult classic action film Harley Davidson and the Marlboro Man; also in 1991, Rourke—who trained as a boxer in his early years—left acting and became a professional boxer for a time.
After retiring from boxing in 1994, Rourke returned to acting and had supporting roles in several films, including the drama The Rainmaker (1997), the comedy-drama Buffalo '66 (1998), the thriller-remake of Get Carter (2000), the mystery film The Pledge (2001), the crime-dark-comedy-drama Spun (2002), the action film Once Upon a Time in Mexico (2003) and the action thriller Man on Fire (2004), playing the role of a corrupt lawyer.
In 2005, Rourke made his comeback in mainstream Hollywood circles with a lead role in the neo-noir action thriller Sin City, for which he won awards from the Chicago Film Critics Association, the Irish Film and Television Awards, and the Online Film Critics Society. For his portrayal of an aging wrestler in the sports drama film The Wrestler (2008), Rourke won the Golden Globe Award and BAFTA Award for Best Actor, and received a nomination for the Academy Award for Best Actor. Since then, Rourke has appeared in several commercially successful films, including the 2010 films Iron Man 2 and The Expendables, and the 2011 film Immortals.
---