search for anything!
e.g. Barbie
or maybe 'Ashoka'
Dune: Part Two
Paul Mescal
search for anything!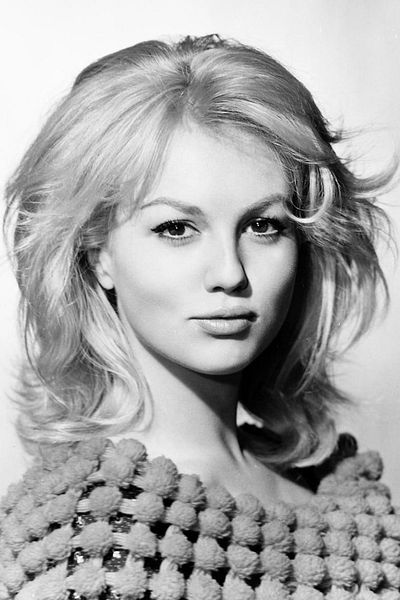 Mylène Demongeot
Actor
Mylène Demongeot (born Marie-Hélène Demongeot; 29 September 1935) is a French actress with a career spanning six decades. She has appeared in 72 films since 1953.
Demongeot gained fame and adulation for her portrayal of Abigail Williams in the Franco-East German production The Crucible (1957), for which she was nominated for BAFTA Awards for Most Promising Newcomer to Film. The blonde actress has performed in adventures like Vengeance of the Three Musketeers (1961) as Milady de Winter and in comedies like Fantômas (1964) directed by André Hunebelle.
In the US, she co-starred with David Niven in Otto Preminger's Bonjour Tristesse (1958). In Britain she co-starred in several comedies, including It's A Wonderful World (1956) and Upstairs and Downstairs (1959).
She was also nominated for César Awards for Best Supporting Actress in 36 Quai des Orfèvres (2004) and La Californie (2006).
Between September 2013 and June 2014, she was a columnist member of the radio show Les Grosses Têtes by Philippe Bouvard on RTL.
She is a member of the honor committee of the Association for the Right to Die with Dignity (ADMD).
Demongeot was born in Nice, Southern France. She was married to director Marc Simenon from 1968 until his death in 1999.
Mylène Demongeot is the daughter of Alfred Jean Demongeot, born on January 30, 1897 in Nice (son of Marie Joseph Marcel Demongeot, career soldier, and Clotilde Faussonne di Clavesana, Italian comtesse) and Claudia Troubnikova, born May 17, 1904 In Kharkiv (Ukraine). She has a half-brother, Leonid Ivantov, born in Kharbin (China) on December 17, 1925, from the first marriage of her mother.
Source: Article "Mylène Demongeot" from Wikipedia in english, licensed under CC-BY-SA 3.0.
---