search for anything!
e.g. Barbie
or maybe 'Ashoka'
Dune: Part Two
Paul Mescal
search for anything!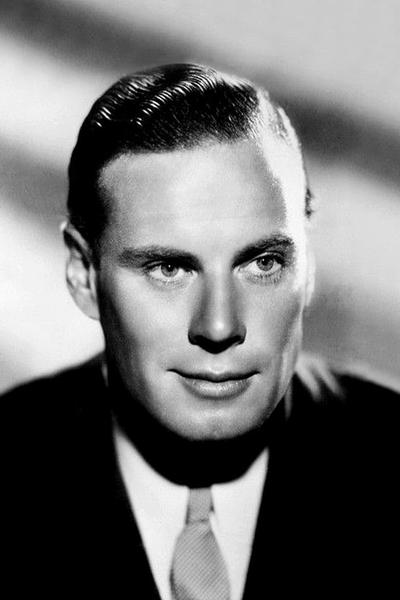 Norman Foster
Director | Actor | Writer | Producer
From Wikipedia, the free encyclopedia. Norman Foster (December 13, 1903 - July 7, 1976) was an American film director and actor.
Born John Hoeffer in Richmond, Indiana, Foster originally became a cub reporter on a local newspaper in Indiana before going to New York in the hopes of getting a better newspaper job but there were no vacancies. He tried a number of theatrical agencies before getting stage work and later appeared on Broadway in the George S. Kaufman Ring Lardner play June Moon in 1929. He has also acted in London, England.
He started working in crowd scenes in films before moving to bigger parts. His film acting credits include Prosperity (1932), Pilgrimage (1933), Rafter Romance (1933) with Ginger Rogers and State Fair (1933). He has written several plays. He gave up acting in the late 1930s to pursue directing, although he occasionally appeared in movies and television programs.
Some of Foster's directorial efforts include The Sign of Zorro (1958), and the stylish films noir Kiss the Blood Off My Hands (1948), Woman on the Run (1950) and Journey into Fear (1943). Foster directed Rachel and the Stranger and the Davy Crockett segments of Disneyland that were edited into feature films Davy Crockett, King of the Wild Frontier and Davy Crockett and the River Pirates where he did not accept any interference from Walt Disney.
In 1967, he directed Brighty of the Grand Canyon, based on a children's novel by Marguerite Henry about a burro in the Grand Canyon National Park in Arizona. The film starred Joseph Cotten, Karl Swenson, Dick Foran, and Pat Conway.
It was rumored that Orson Welles took over direction of Journey Into Fear, which Welles later denied. Foster was the director of the "My Friend Bonito" segment of Orson Welles' Pan-American anthology film It's All True until RKO aborted the project.
Foster directed a number of Charlie Chan and Mr. Moto mysteries, including Charlie Chan in Panama (1940), Charlie Chan at Treasure Island (1939), Mr. Moto Takes a Vacation (1939), Charlie Chan in Reno (1939), Mr. Moto's Last Warning (1939), Mysterious Mr. Moto (1938), Mr. Moto Takes a Chance (1938), Thank You, Mr. Moto (1937), and Think Fast, Mr. Moto (1937).
Foster was married to Claudette Colbert from 1928 until their divorce in 1935. In 1937, he wed actress Sally Blane, an older sister of Loretta Young. The couple remained married until his death in 1976 from cancer in Santa Monica at the age of 75. They had two children, Robert and Gretchen.
He is buried in Culver City's Holy Cross Cemetery.
Description above from the Wikipedia article Norman Foster, licensed under CC-BY-SA,full list of contributors on Wikipedia.
---