search for anything!
e.g. Barbie
or maybe 'Ashoka'
Dune: Part Two
Paul Mescal
search for anything!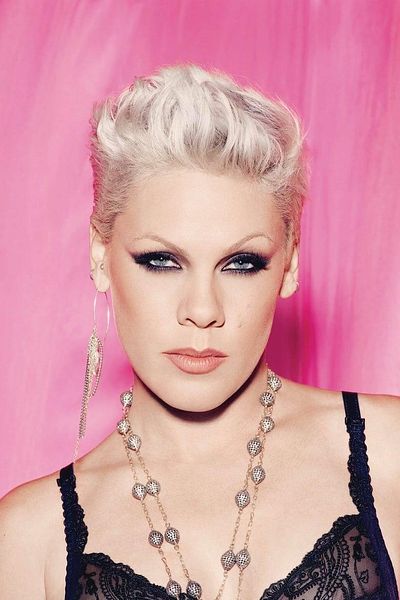 Pink
Actor | Writer | Director
Alecia Beth Moore (born September 8, 1979), better known by her stage name, Pink (stylized as P!nk), is an American singer-songwriter and musician. She released her first single "There You Go", on her first album, the R&B-oriented Can't Take Me Home, in 2000 via LaFace Records, which garnered commercial success. Her more pop rock-oriented second studio album, Missundaztood, which began a marked shift in the sound of her music, was released in 2001 and was a huge success worldwide.
Pink released her third album, Try This, in November 2003, which although less successful commercially than her previous release, still managed to sell around 3 million copies and earned her a Grammy for Best Female Rock Vocal Performance for the single "Trouble". Her fourth album, I'm Not Dead, was released in April 2006. The album generated several hit singles, including "Stupid Girls", "U + Ur Hand" and "Who Knew". Both "U + Ur Hand" and "Who Knew" went to #1 on the pop chart. Her fifth album, Funhouse, was released in late October 2008 and was preceded by her first solo number one on the Billboard Hot 100, "So What". The album notched three other Top 20 hits: "Sober", "Please Don't Leave Me" and "Glitter in the Air". On November 15, 2010, she released her first compilation, Greatest Hits... So Far!!!.
According to Billboard, Pink was rated #13 on the list of Artists of the Decade  and #1 Pop Song Artist of the Decade (2000–2009).  She has also scored ten Billboard Hot 100 Top 10 US hits, including eight as a solo artist, and has won three Grammy Awards, 5 MTV Video Music Awards and 2 Brit Awards. Pink was also voted best recording artist in 2009. The People's Chart, announced through BBC Radio 1, declared Pink as the 11th Most Played Artist on UK Radio of the decade 2000 to 2009.  Pink has sold more than 32 million albums worldwide.  Forbes Magazine in 2010 named Pink the 27th most powerful celebrity, with $44 million earned between June 2009 and June 2010.  She was listed among CEOWORLD magazine's Top Accomplished Women Entertainers.
​From Wikipedia, the free encyclopedia
---