search for anything!
e.g. Barbie
or maybe 'Ashoka'
Dune: Part Two
Paul Mescal
search for anything!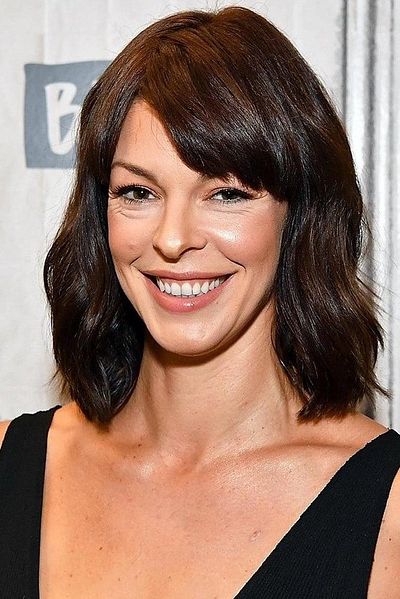 Pollyanna McIntosh
Actor | Director | Writer
Pollyanna McIntosh grew up in Portugal and Colombia before returning to her birthplace of Scotland, where she first began performing, on stage, at The Edinburgh Festival. At 16, she left for London and soon became involved in indie filmmaking (her first paid gig was as a stoner in Irvine Welsh's The Acid House (1998)) and theatre, both as an actress and director. A move to Los Angeles in 2004 brought on more theatre, including a production of "The Woolgatherer", in which she directed Anne Dudek (a regular on Mad Men (2007)Big Love (2006)) and David Dayan Fisher (a regular on 24 (2001)NCIS (2003)) to great reviews. She then landed her first US movie role as the manipulative, born-again Christian, "Stacy", in Headspace (2005). It was as the wild "Thumper Wint" in the comedy, Sex and Death 101 (2007) (Simon BakerWinona Ryder), by Heathers (1988) writer Daniel Waters, that the critics began to take note of her talent, citing a unique blend of powerful sexuality and irreverent humor. Working in both LA and London, Exam (2009) was next, BAFTA-nominated as Outstanding British Debut and winner of Best Independent at the Santa Barbara Film Fest, the film's critics noted Pollyanna's performance was "smart, sassy and sexy in equal parts....the emotional center of the film" praised her capacity to find the "emotional vulnerability" of her seemingly tough and ambitious character. GQ simply stated "stunning Pollyanna McIntosh is an enormously talented actress". Como Quien No Quiere La Cosa (2013) (As if you Don't Like it!), is a hilarious South American farce in which she plays Brit comedian Trevor Lock's disgruntled wife. Shot in Peru, she speaks Spanish throughout. In Burke and Hare (2010), directed by John Landis, she plays Isla Fisher's bestie with Simon Pegg, Andy Serkis, Jessica Hynes, Tom Wilkinson and Tim Curry. Her demanding turn as the lead in Lucky McKee's The Woman (2011) made shock waves at Sundance 2011, brought rave reviews and topped the New York Times readers' favorite movies poll. For her performance, she was awarded three Best Actress awards, including Total Film's Frightfest Award and Fright Meter's. As the female lead in the BBC political comedy, Bob Servant Independent (2013), starring Brian Cox, she played the professionally critical "Philippa Edwards", a very different sort of scary. In festival darling, Love Eternal (2013), she plays the female lead as a suicidal grieving mother. In the raucous Filth (2013), she played opposite James McAvoy and Jamie Bell, in the adaptation of Irvine Welsh's balls-out novel as the lusty Size Queen. Two successful British thrillers that see Pollyanna go from vulnerable to kick ass are White Settlers (2014), (known in the USA as The Bloodlands) and Let Us Prey also starring Game of Thrones' Liam Cunningham. In Sundance TV's Hap and Leonard also starring James Purefoy, Michael Kenneth Williams and Christina Hendricks, Pollyanna is nothing but kick ass as the neon-clad psycho killer, Angel. In US indy comedies Prevertere and The Famous Joe Project Pollyanna played it characteristically unsafe once again. Possibly her strangest role yet has been as Bobby in Ding Dong, teaming up once again with Lucky McKee for the 2014 anthology film Tales of Halloween. Pollyanna will next be seen in Blood on Wheels as the vicious biker gang leader Trigga. The film is produced by James Franco.
---
More from us on Pollyanna McIntosh