search for anything!
e.g. Barbie
or maybe 'Ashoka'
Dune: Part Two
Paul Mescal
search for anything!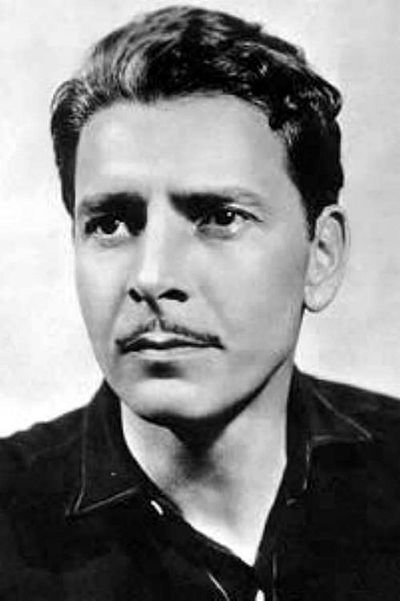 Ronald Colman
Actor | Director
British leading man of primarily American films, one of the great stars of the Golden Age. Raised in Ealing, the son of a successful silk merchant, he attended boarding school in Sussex, where he first discovered amateur theatre. He intended to attend Cambridge and become an engineer, but his father's death cost him the financial support necessary. He joined the London Scottish Regionals and at the outbreak of World War I was sent to France. Seriously wounded at the battle of Messines--he was gassed--he was invalided out of service scarcely two months after shipping out for France. Upon his recovery he tried to enter the consular service, but a chance encounter got him a small role in a London play. He dropped other plans and concentrated on the theatre, and was rewarded with a succession of increasingly prominent parts. He made extra money appearing in a few minor films, and in 1920 set out for New York in hopes of finding greater fortune there than in war-depressed England. After two years of impoverishment he was cast in a Broadway hit, "La Tendresse". Director Henry King spotted him in the show and cast him as Lillian Gish's leading man in The White Sister (1923). His success in the film led to a contract with Samuel Goldwyn, and his career as a Hollywood leading man was underway. He became a vastly popular star of silent films, in romances as well as adventure films. The coming of sound made his extraordinarily beautiful speaking voice even more important to the film industry. He played sophisticated, thoughtful characters of integrity with enormous aplomb, and swashbuckled expertly when called to do so in films like The Prisoner of Zenda (1937). A decade later he received an Academy Award for his splendid portrayal of a tormented actor in A Double Life (1947). Much of his later career was devoted to "The Halls of Ivy", a radio show that later was transferred to television "The Halls of Ivy" (1954). He continued to work until nearly the end of his life, which came in 1958 after a brief lung illness. He was survived by his second wife, actress Benita Hume, and their daughter Juliet Benita Colman.
---