search for anything!
e.g. Florence Pugh
or maybe 'Andor'
House of the Dragon
Rings of Power
search for anything!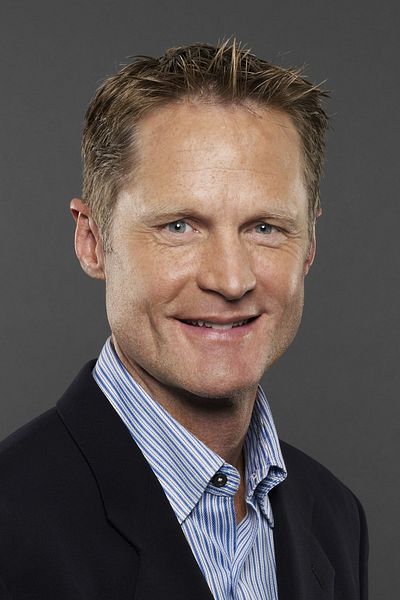 Steve Kerr
Director | Writer | Actor
Stephen Douglas Kerr is an American former professional basketball player and coach currently affiliated with the Golden State Warriors. He won the NBA championships five times as a player, three times with the Chicago Bulls and twice with the San Antonio Spurs, as well as three times as the head coach of the Warriors. Born and raised in the Middle East, Kerr attended Palisades Charter High School in Los Angeles, California, where he was a player for the Palisades Dolphins. In college basketball, Kerr played for the Arizona Wildcats. In 1988, he began his professional career with the Phoenix Suns before being traded to the Cleveland Cavaliers. He spent three seasons with them and one season with the Orlando Magic before joining the Chicago Bulls. Kerr played an instrumental role in garnering the Bulls their second championship. In 1999, the Spurs acquired him from the Bulls and subsequently won the championship, making Kerr one of two players to have four successive NBA titles. After a season-long stint with the Portland Trail Blazers, Kerr finished his playing career with the Spurs in 2003. Since retirement, he has been a television analyst, and from 2007 to 2010, the general manager of the Suns. In 2014, he joined the Warriors as the head coach.
---