search for anything!
e.g. Barbie
or maybe 'Ashoka'
Dune: Part Two
Paul Mescal
search for anything!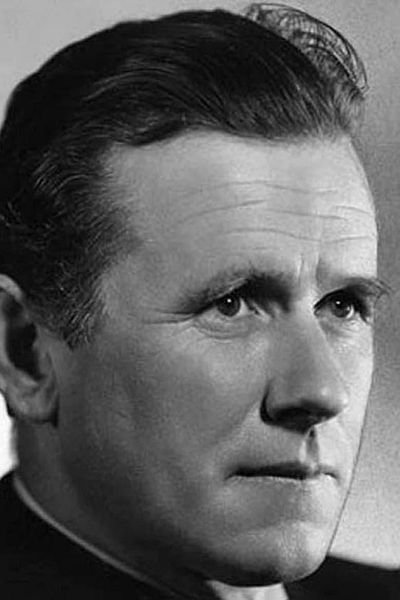 Tay Garnett
Director | Writer | Producer
From Wikipedia, the free encyclopedia.
Tay Garnett  (born William Taylor Garnett 13 June 1894 – 3 October 1977) was an American film director and writer.
Born in Los Angeles, California, Garnett served as a naval aviator in World War I and entered films as a screenwriter in 1920. He was a gagwriter for Mack Sennett and Hal Roach, then joined Pathé and began to direct films in 1928. Among his films are One Way Passage (1932), China Seas (1935), Eternally Yours (1939), Seven Sinners (1940), Cheers for Miss Bishop (1941), The Cross of Lorraine (1943), and Bataan (1943). He is best known as the director of the 1946 thriller The Postman Always Rings Twice with John Garfield and Lana Turner. A Connecticut Yankee in King Arthur's Court (1949) with Bing Crosby and Rhonda Fleming was also well-received. Garnett also worked in radio as a writer, director and narrator. He created a show titled "Three Sheets to the Wind"(1942) which starred John Wayne as Dan O'Brien, an American private eye posing as a drunk on a luxury liner sailing from England in 1939.
After directing one of Loretta Young's last theatrical films Cause for Alarm! (1951), Garnett travelled to the United Kingdom in the early 1950s for a few films. Upon his return to the U.S., he worked mainly in television in popular series such as The Loretta Young Show, Wagon Train, Laramie, The Untouchables, Naked City, Rawhide, and Bonanza.
Garnett died from leukemia in Sawtelle, California at the age of 83.
He has a star on the Hollywood Walk of Fame.
Garnett published a book titled Directing: Learn from the Masters ISBN 0-8108-3046-9 as well as his autobiography, titled Light Your Torches and Pull Up Your Tights ISBN 0-8700-0204-X
Description above from the Wikipedia article Tay Garnett, licensed under CC-BY-SA, full list of contributors on Wikipedia
---