Fans of the 1990 hit 'Edward Scissorhands' can buy the house that was featured in Tim Burton's classic film.
The house, located in Florida, was used in the 1990 film as the home of the Boggs family.
The house served as the home for Winona Ryder and her parents Alan Arkin and Dianne Wiest.
Bought for $230,000 in 2020, owner Joey Klops has renovated the house to make it look and feel as it was in the film.
Klops, who worked as a dishwasher for the cast and crew on the set of the film, said he wanted to restore the house to its original Victorian glory and has also collected memorabilia from the movie.
Klops hopes to fetch $700,000 for the house, which is located outside Tampa in Florida.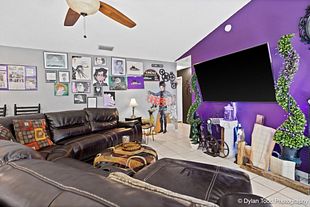 The house has been dubbed 'Scissorland' by Klops, who renovated the three-bedroom and two-bathroom house along with his wife.
The exterior of the house was revamped by the couple to resemble the landscaping from the film.
Memorabilia from the film is dotted around the house, and prospective buyers get to keep the memorabilia, with a pack of cigarettes reportedly owned by Johnny Depp among the pieces of film history on offer.
The scissor gloves used by Depp are also among the props available to buyers, as well as other oddities such as car registration plates given to residents of the neighbourhood where the film was shot.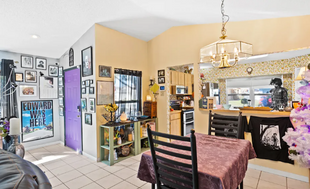 Other highlights include the mushroom-decorated wallpaper covering the kitchen and other rooms, and a life-size Edward Scissorhands mannequin.
Klops said he gathered the props from local residents who held on to the items over the years.
'Edward Scissorhands' was Tim Burton's follow-up to 'Batman', and the 1990 film marked the first of 8 collaborations between Burton and star Johnny Depp.
The house is the latest in houses featured in films to go on sale, with the house from 'A Nightmare On Elm Street' going on sale last October and Buffalo Bill's house from 'The Silence Of The Lambs' going on sale in 2020.
For those without the $700,000 required to buy the house, this YouTube video gives viewers a tour of the house.