It's been yet another stellar year in the world of television, with top-notch dramas, gripping thrillers, laugh out loud comedies and more.
Choosing a top ten is no easy feat, and a lot of quality shows got left on the cutting room floor.
Here are the ones that made the final cut:
10. 'Sex Education'
Netflix's 'Sex Education' really was such a surprise gem of a show earlier this year. Asa Butterfield plays socially awkward high schooler Otis who lives with his sex therapist mother (Gillian Anderson). When his home life is revealed at school, resident aloof and whip-smart bad girl Maeve (Emma Mackey) realises there is an opportunity to cash in on with Otis's unwelcome knowledge. The pair soon become the school's resident sex therapists helping his fellow students with their often weird and wonderful problems. It's an enticing premise but it's the well-written characters of 'Sex Education that really make it. At first, they may seem to fall into classic teenage tropes, but these are cleverly subverted with an endearing depth to each of them emerging. Otis's best friend Eric (Ncuti Gatwa) simply steals every scene with ease. Funny and heartfelt, 'Sex Education's honest take on sex and the insecurities and oddities that can go with it is a refreshing approach to the well-worn path of the coming-of-age story.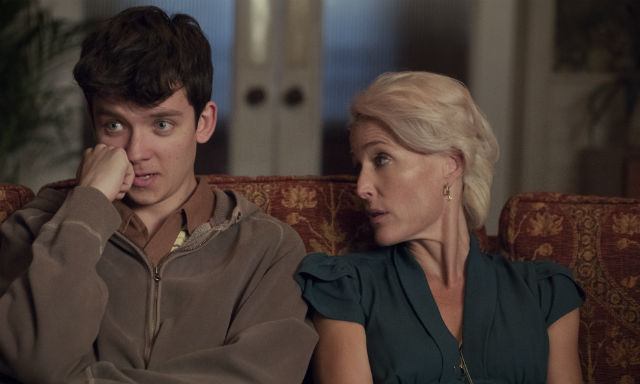 9. 'This Way Up'
Aisling Bea and Sharon Horgan are undoubtedly two of Ireland's funniest women so we were delighted to see them pair up for this Channel 4 comedy earlier this year. This was all Aisling Bea's baby though, marking her first foray into TV writing. She led the cast as Aine, a charming TEFL teacher trying to pull her life back together after a "teeny little nervous breakdown". Horgan plays her older sister who not only worries about her younger sibling but also about her own life choices. An honest often dark account of falling in and out of love, sibling relationships, mental health and recovery. 'This Way Up' wears its heart on its sleeve while also showcasing the razor-sharp wit of Bea. If this is what she can do on her first attempt at a series, we can't wait to see what's next.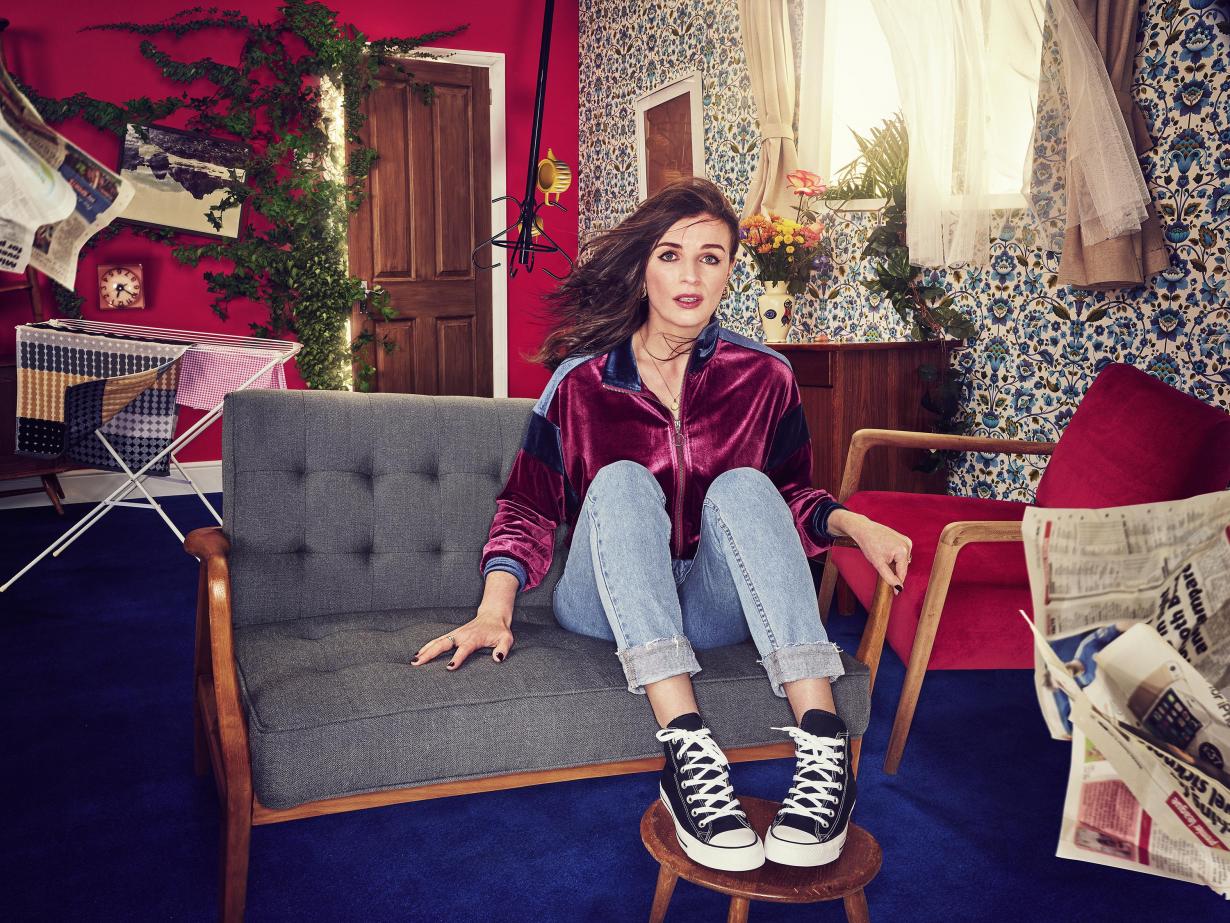 8. 'Catastrophe'
After what felt like forever, (almost two years in fairness) 'Catastrophe' returned earlier this year for its final ever season. The Channel 4 sitcom, written by and starring Sharon Horgan and Rob Delaney, was easily one of the funniest shows on the box in the last few years, and the final season proved this dysfunctional-functional couple had not lost their touch. The dynamic between Rob and Sharon was all very raw and real this time around but still as sharp as ever. The heart of this show has always been the tenderness that's clearly brimming under the surface of the acerbic wit of their unfiltered relationship. The final moments left us with a lot of questions, but in many ways, it was the perfect end to a damn near perfect show.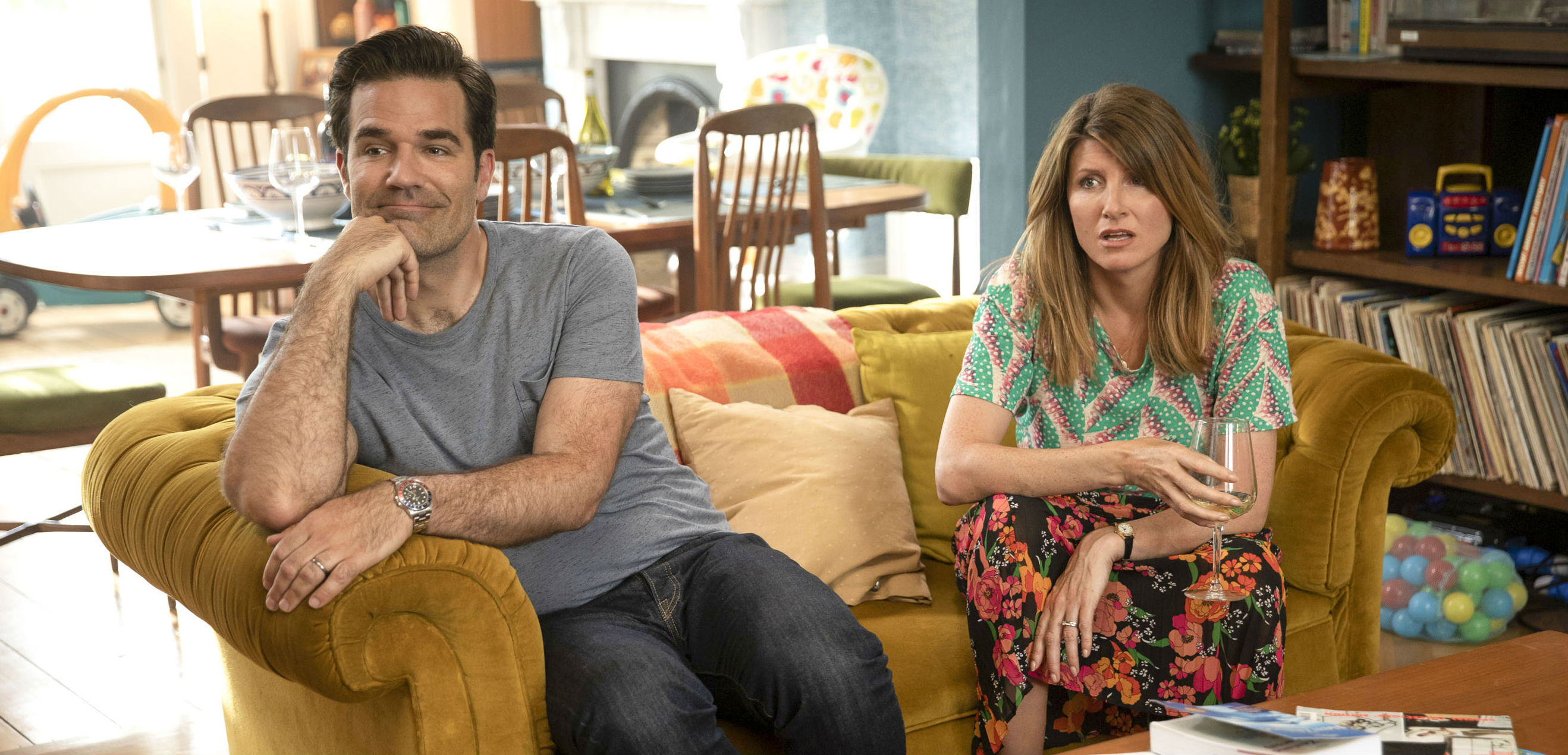 7. 'The Handmaid's Tale'
Based on the award-winning 1985 Margaret Atwood novel of the same name, 'The Handmaid's Tale' is set in a dystopian world where a totalitarian and theocratic state has replaced America and fertile women are subject to child-bearing slavery. Yes, it makes for difficult and disturbing viewing at times but it's also expertly written with fantastic direction and an excellent cast. The most recent season even featured an episode directed by Irish lady Dearbhla Walsh. So far we've had three seasons of following lead character June (Elizabeth Moss) during her time in Gilead and to be fair, it could really do with wrapping up sooner rather than later to go out on a high. However, it remains endlessly engrossing to watch, even if it is with our hands over our eyes at times.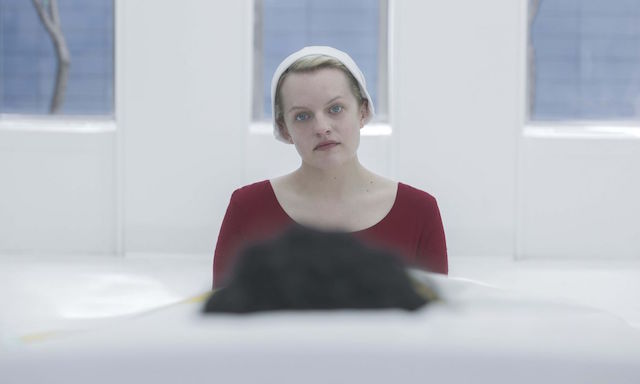 6. 'Unbelievable'
Inspired by a Pulitzer Prize-winning article, 'Unbelievable' is a police-procedural taking on the hefty subject matter of rape. It mainly follows the story of Marie Adler (Kaitlyn Dever) who files a police report claiming she was sexually assaulted by an intruder in her home, but no evidence of a break-in and a difficult past causes investigators to doubt her story. Meanwhile, hundreds of miles away, detectives Grace Rasmussen and Karen Duvall (Emmy winners Toni Collette and Merritt Wever) meet while investigating an eerily similar pair of intruder rapes and partner to catch a potential serial rapist. 'Unbelievable' does not make for easy viewing. It's downright stomach-churning at times. However, it's also a gripping and harrowing story about trauma and the devastating impact that rape can have on a person, as well as a stark reminder of how the system and society as a whole so often fails victims. It's also about survival and quiet resilience - it demands your attention throughout without ever sensationalising its subject matter but rather handles it with the sensitivity and respect it deserves.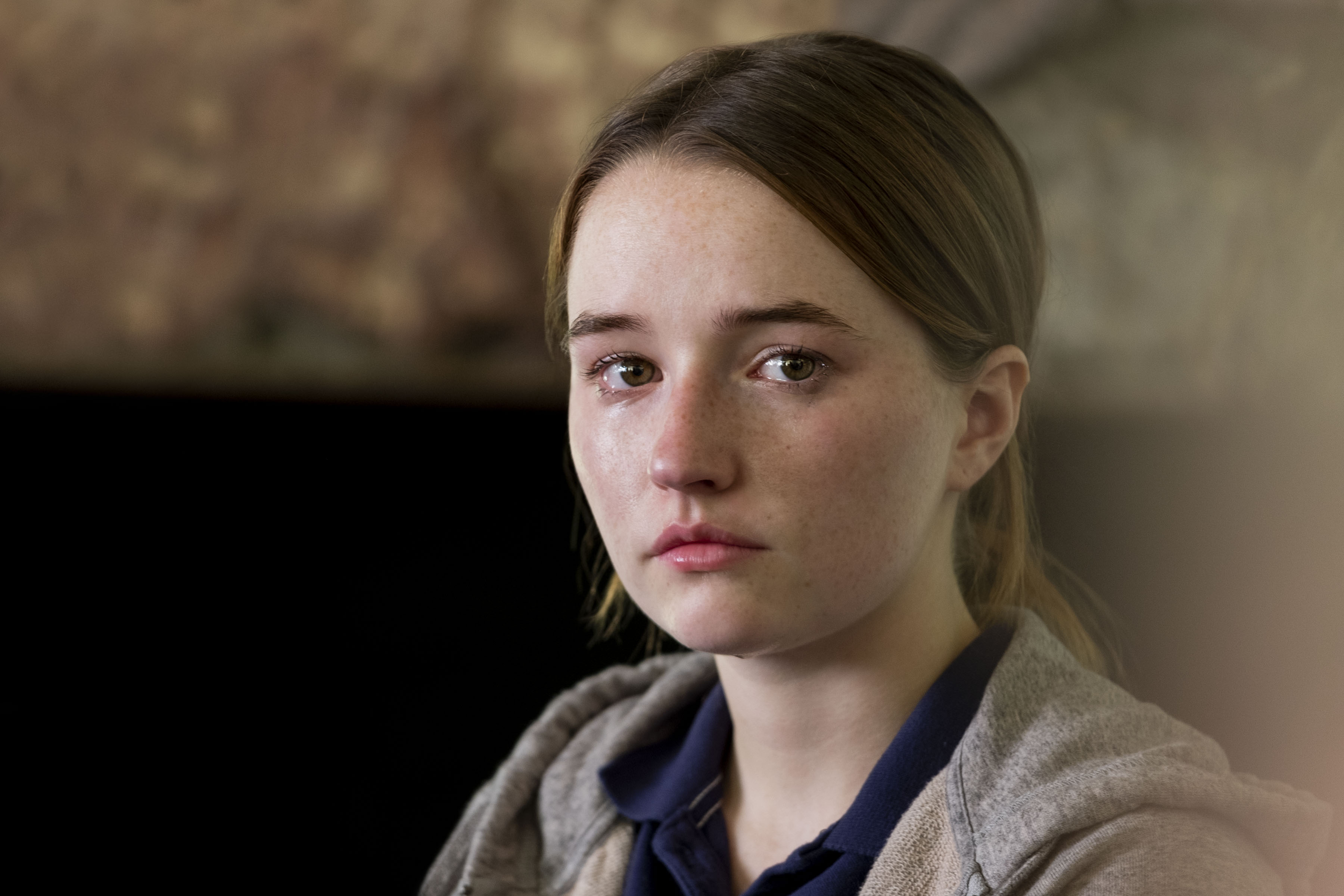 5. 'Succession'
'Succession' continued to go from strength to strength with its second season this year and is winning over more and more people by the day. The HBO series, created by Jesse Armstrong, follows the dysfunctional Roy family, owners of a global media empire. They are left fighting for control of the company amidst uncertainty about the health of the family's patriarch, Logan Roy (Brian Cox), in what makes for an almost Shakespearean plot. A satirical comedy-drama crammed pack with devious double-crossing and power plays with an extremely sharp and witty script to boot.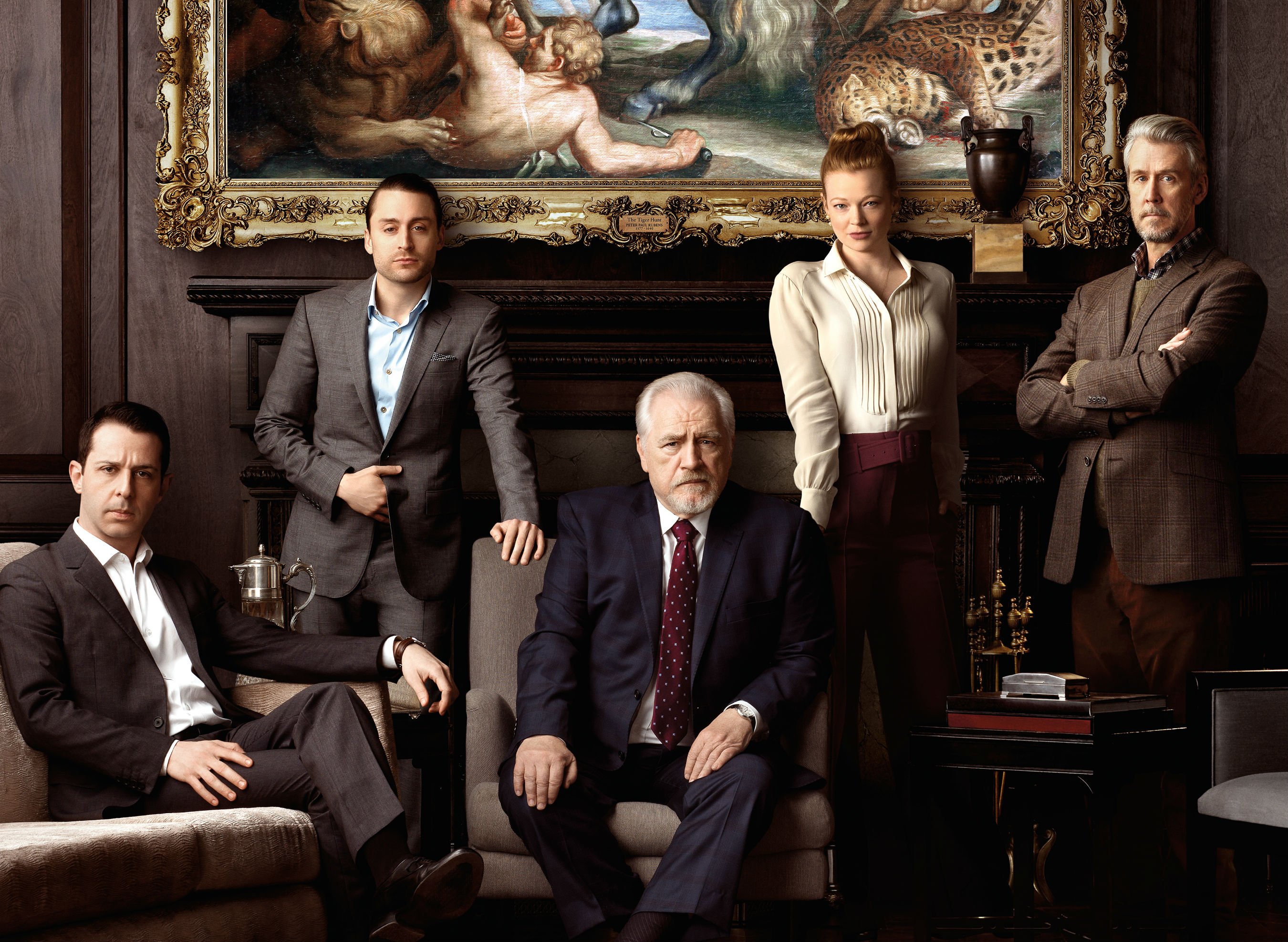 4. Schitt's Creek
This sleeper hit of a show has become more and more beloved by its fans over the years. It's a basic enough duck-out-of-water premise about a wealthy family who suddenly finds themselves completely broke and forced to live in their sole remaining asset - a small town named Schitt's Creek, which was bought as a joke for son David's 18th birthday back in 1991. What makes 'Schitt's Creek' stands out is its fantastic characters who you watch evolve over time and honestly grow so attached to despite them seeming like the worst of humans when you first meet them. 'Schitt's Creek' has also been widely praised for its depiction of LGBT relationships, primarily because of how it simply doesn't give homophobia a look in. It's a family production too, written by and starring father and son team Eugene and Daniel Levy (who play Johnny and David Rose), while Eugene's daughter Sarah Levy also stars. It's funny, it's charming and it's got a goddamn heart of gold, 'Schitt's Creek' is simply a treat of a show and we'll be devastated to see it go next year.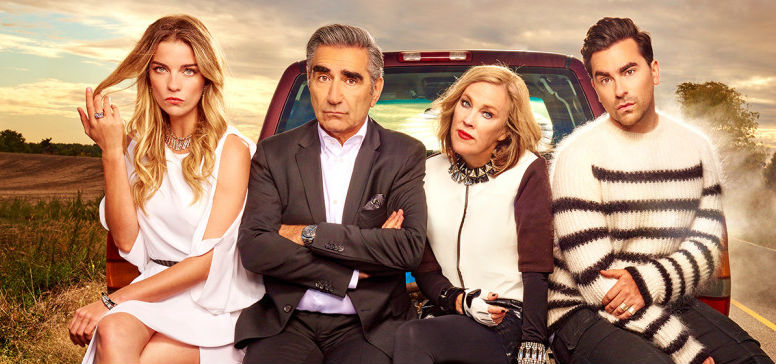 3. 'True Detective'
The long-awaited third season of 'True Detective' arrived on our screens this year and very much went back to its roots with a story spanning the course of four decades. Mahershala Ali and Stephen Dorff clocked in pitch-perfect performance in the lead roles. Ali's thoughtful and measured portrayal of Detective Wayne Hays took the show to new heights, while Dorff and Ali's on-screen rapport made for truly compelling viewing. How writer Nic Pizzolatto so elegantly played with time in this series is unlike anything that's gone before. It surpassed his use of it in season one as it was no longer just a plot device to retrospectively look back, but to further expand the theme that our memories and the key moments of our life don't have a beginning or an end but co-exist with us. Season three was storytelling at its finest with the kind of engrossing performances that raise the bar for what can be achieved, not just on TV, but on-screen overall.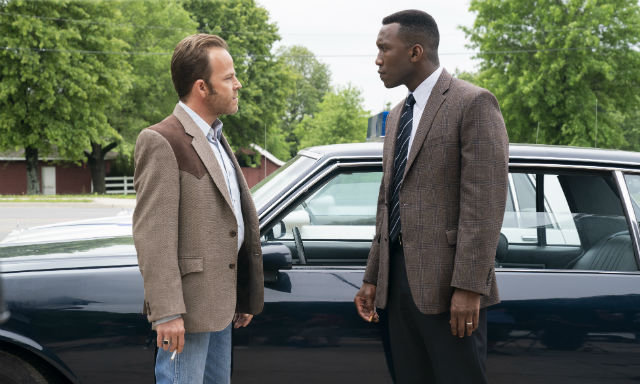 2. 'Chernobyl'
'Chernobyl' came along and unexpectedly, and very easily, became one of the best shows of the decade. Its depiction of the Chernobyl nuclear disaster in Ukraine in 1986 is truly harrowing but never resorts to any hyper-disaster movie tropes. It's not hammed up with special effects or over the top performances and it's all the more powerful because of it. The story is told through the human experiences of those involved and acknowledges the unsung heroes of this disaster, showing us another side to a well-known story. The attention to detail in recreating this time in Soviet Russia is truly outstanding while its leads - Jared Harris and Stellan Skarsgard - deserve all the accolades that are undoubtedly coming their way. Gripping, devastating and truly shocking, 'Chernobyl' is simply essential viewing.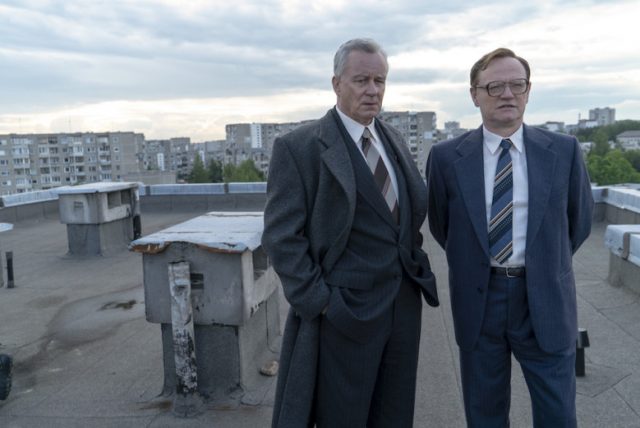 1. 'Fleabag'
The first season was a massive critical success in 2016 and its rare for a show to return and be as beloved by fans in its second outing but that's exactly what Phoebe Waller-Bridge did this year with season two. 'Fleabag' is a show that is unapologetically dark in its comedy but also carries so much emotional weight, you find yourself thinking about it long after the credits roll. Packed with relatable, if often unlikeable, characters, it's a story about the deep, cutting impact of grief and the unpredictable coping mechanisms that come with it. But it's also about the strange dynamics of a family that you only know if you are in it. In a television landscape drowning with new shows, 'Fleabag' holds its own and stands proudly as a shining example that you can still surprise people. You can still turn their emotions on their head and give them pause for thought, all while they're laughing their ass off.