Brought to you by:
Sky Atlantic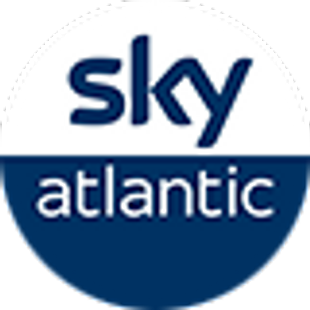 Sky Atlantic's gripping revenge thriller 'Tin Star' returns for its second season soon and if you haven't watched it yet, get on it already.
The first season is available now to watch on demand, even if you just want a refresher.
'Tin Star' is set in the stunning backdrop of the Canadian Rockies in a small town called Little Big Bear, which as we saw in the first season, became the home of oil company North Stream. Leading the cast is the always fantastic Tim Roth, who plays British police officer Jim Worth while his wife Angela is played by one of our own, Irish actress Genevieve O'Reilly. Their family is rocked with a tragedy early on in the first season that sparks the much darker side of former alcoholic Jim to emerge in what made for ten episodes of nail biting revenge-fueled drama.
WHAT'S AHEAD IN SEASON 2
If series one was about vengeance, series two is about the opposite: it's a story of forgiveness. The second series picks up where we left our anarchic and unlikely hero, cut off in the remote Rockies wilderness with his grieving and shell-shocked family struggling to come to terms with their ordeal. Seeking refuge from her own parents, Anna is taken in by the God-fearing Nickel family, headed up by Pastor Johan (John Lynch) his wife Sarah (Anamaria Marinca) and daughter Rosa (Jenessa Grant), and hidden with the Ammonites - a religious community close to Little Big Bear.
Meanwhile, North Stream executive Elizabeth Bradshaw is driven to the brink trying to protect her freedom as her life becomes increasingly entwined with the Worths.
Only Jim's dangerous alter-ego Jack can take on the threats posed to his family... but at what price?
CAST AND CHARACTERS OF 'TIN STAR' SEASON 2
Jim Worth – aka Jack Devlin
Played by Tim Roth
At first, Jim seemed like a simple enough character - Chief of Police in a small Canadian town - but as season one went on we saw the demons his character was battling. Alcohol brings out a whole other side to Jim, well actually, a whole other person - Jack Devlin -  a dangerous, violent man you would not like to cross. The most important thing to Jim is family however, and he will do whatever it takes to protect them.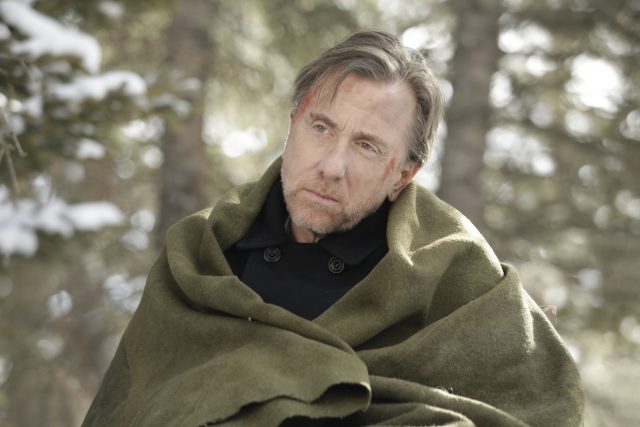 Angela Worth 
Wife of Jim Worth
Played by Genevieve O'Reilly
We have an Irish representative on the show in the form of Star Wars actress Genevieve O'Reilly, who plays Jim's wife Angela. Her character has been interesting to watch develop over season one as we saw her try to cope with her grief as well as the dangers thrown at her and her family, growing more courageous and strong-minded as she did. After forging an alliance with Elizabeth Bradshaw, she once again joins forces with Jim out of love for her daughter. At her heart she is good, but a seemingly inescapable infatuation with Jim and his madness renders a normal family life a pipe dream.
Anna Worth 
Daughter of Jim and Angela
Played Abigail Lawrie
Initially, Anna is your typical teenage daughter at first, moody and cheeky and doesn't hold back on how unhappy she is with her family's move from London to Canada. However, tragedy soon turned Anna's whole world upside down and by the looks of it, will remain that way as we head into season 2. Anna is heartbroken and angry when we pick things back up with her, which leads her to take comfort with the deeply religious Nickel family, members of the Ammonite community. In her time with them, she begins to realise every family has its problems and that maybe there is still hope for her mum and dad.
Elizabeth Bradshaw
Works at North Stream Oil
Played by Christina Hendricks
Having climbed the ranks in Northstream Oil in series one, this season is about Elizabeth losing it all. She deals with the fallout from her past and becomes more connected to the Worths. Elizabeth has always had to fight to get to the top, but begins to discover a normal, comfortable life might just be out of her grasp.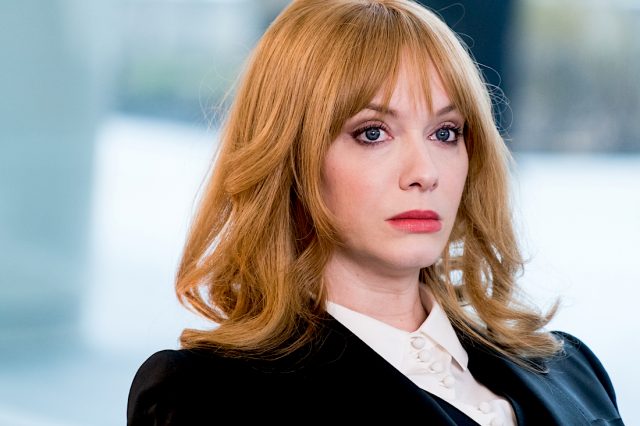 SEASON 2 NEW ADDITIONS
Pastor Johan
Played by John lynch
Irish actor John Lynch joins the cast for season 2. You'll likely have most recently seen John as Assistant Chief Constable Jim Burns in 'The Fall' but he was also Gwyneth Paltrow's cheating fella in 'Sliding Doors', the absentee dad in 'The Secret Garden' and Paul Hill of the Guildford Four in 'In the Name of the Father'. He is set to play Pastor Johan, head of the Nickel family where Anna takes refuge. He is strong, theologically trained and savvy when it comes to human nature, but he is also a rebel, opposes the more conventional authority of his community and his
family does not wholly conform to the rules.
ALSO JOINING THE CAST...
Anamaria Marinca ('The Missing', 'Mars' ) plays Pastor Johan's wife while Jenessa Grant ('The Handmaid's Tale') plays their daughter Rosa.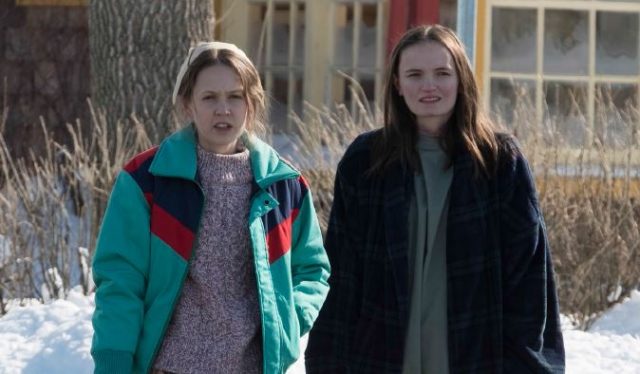 TRAILER
WHEN DOES SEASON 2 AIR?
All episodes of 'Tin Star' season 2 will be available on demand on January 24, 2019.
If you want to find out more about 'Tin Star', head here.