Netflix have breathed new life into Neil Gaiman's legendary comics 35 years on from their inception.
Way back in 1989, the first time we set our eyes on Morpheus, the King of Dreams, he was trapped naked in a glass chamber and waiting for release for what seems like an eternity.
There he waited in the pages of Neil Gaiman's incredibly popular comic books for over 35 years. By the end of the 75 issue run in 1996, there was nowhere Morpheus didn't travel, no time he hadn't explored.
Now, the waiting is over as Morpheus, aka Dream, gets released once again into the world thanks to Netflix. With the weight of some massive acting and writing talent behind it, and Gaiman's grips still firmly kept on the project, 'The Sandman' hold true to its fans, while welcoming in a new generation with a triumphant screen adaptation.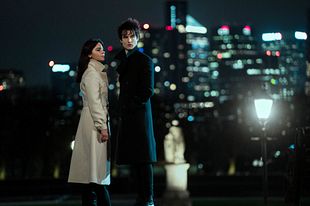 Based very adeptly on the original comics, specifically the first two volumes of 'Nocturnes and Preludes' and 'The Doll's House', Netflix's 'The Sandman' follows Dream (Tom Sturridge), one of the seven Endless, the anthropomorphic embodiments of powerful natural forces.
Dream is captured by a sinister occultist, played by Charles Dance, in an attempt to capture his sister, Death and get her to do his bidding. While trapped in a basement for decades, Dream's realm crumbles and decays, and scores of people around the world enter a state of either eternal slumber or eternal waking.
When he finally escapes, it's up to Dream to find his stolen items which give him his powers; his helm, sand pouch and dream stone, sending him on a quest through time, realms and cities.
Much like the comics, the episodes play out in almost an anthological way, spanning generations, ages and continents. Characters weave in and out of episodes and some important ones don't even feature until very late on in the season. This in itself creates a sort of timelessness, where the all-knowing Dream thrives in. The story is already set, yet there's always something new to discover.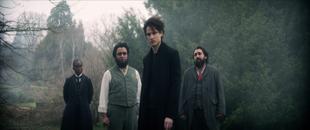 Despite Dream being the titular focus, he is but a cog in Gaiman's machine. Alongside him are a string of humans, Endless, demons, exorcists, oh and William Shakespeare.
The many characters Dream's escapades along the way are what really make the series what it is. Revenge-driven John Dee, played by perennial scene-stealer David Thewlis, is hell-bent on creating his own world, destroying Dream in the process. Gwendoline Christie's politely sinister Lucifer lords over the disturbingly dark visuals of hell. Newcomer Vanesu Samunyai threads the realms of dreams and reality expertly as Rose Walker while Boyd Holbrook's Corinthian, a nightmare personified, stalks his way through the waking world.
Kirby Howell-Baptiste's beautiful version of Death also really stands out. In one excellent episode, she takes on the role of the Grim Reaper in a sweet and caring way, drawing on real-life influences of the care-home workers, therapists and nurses.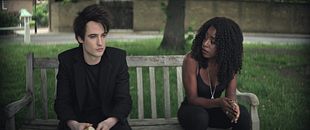 Meanwhile Mason Alexander-Park is also riveting as another sibling of Dream, the sensually ethereal Desire, who plots against their brother in their humanoid palace.
While all characters remain important to the storyline, their featured in more cameo-style roles. They appear for an episode or so before disappearing for long periods of time. In a way, it mirrors the complexity of Dream's job but also the sheer scope of the space in which Gaiman's mind is working in. And it's never a bad thing. While always wanting to see more of a character, we're quickly brought into another captivating story.
Some episodes are almost completely detached from the main story itself. Episode 5, in particular will certainly get people talking. It's an infamous story set in a 24-hour-diner that fans of the comics will know very well. The only main character seen here is John Dee, as he plays with the lives of a tense group of workers and patrons.
There are so many stories to explore and so many worlds to get sucked into, that one might think it slightly overwhelming. However, the show manages to make that element palatable. There's never a time when you're confused as to what's going on. Character's are given just enough screen time to establish themselves within the overarching story and the pacing is well done.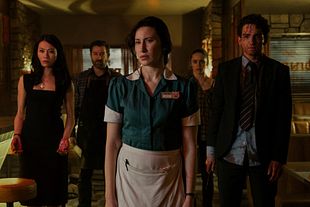 The progressive nature of the original comics is what drew so many to the story in the first place, and it's a theme which carries on into the series. Gaiman mentioned in press that he re-evaluated his characters and questions whether they needed to be a certain gender for the story. Characters like Johanna Constantine and Lucienne are gender-swapped from the comics, while notable characters like Desire and Lucifer are clearly not held down by any gender.
It's that bold, barrier-pushing thinking that has led Gaiman to being one of sci-fi and fantasy's most celebrated authors. The way he blends of reality and abstract concepts together shows his reluctance to be pushed into any box. Considering the comics are over 30 years old and still contain prescient themes within the new series is a testament to that forward thinking.
His elevated vision is clearly realised here and manages to stay true to the comics, while simultaneously creating something new and fresh. It's storytelling on a massive scale. We can only dream of where it goes next.
All 10 episodes of 'The Sandman' release on Netflix on Friday, August 5.