To kick off the celebrations of our 25th birthday we're having one serious movie watching festival in the cinema!
Our Movies Editor Brian Lloyd is going to watch 10 classic films on screen in Cineworld, Dublin 1 over a 25 hour period with up to 100 other movie lovers to raise vital funds for Focus Ireland.
At least one family became homeless every day in Ireland last year.
Please Donate now or anytime during Cinemathon, your donation will go to help support vital work to combat and prevent homelessness.
We've a jam-packed line-up of classic films, firm favourites of movie-lovers, and stunning stories for the big screen.
If you're wondering how you can join in on the action from Cinemathon and show your support, all you need to do is go to the entertainment.ie Facebook page and tune in there any time from 11am on Friday April 29th until midday on Saturday April 30th to catch up on everything direct from the cinema screen.
There'll be livestreams and video shorts with some well-known guests, quizzes and even chat with the audience between the movies.
You can cheer on the Cinemathoners and win prizes when dipping into the event virtually & donating!
Thank you for supporting our efforts to help eliminate homelessness in Ireland.
Cinemathon 2022 Line up
Anchorman

The Dark Knight

The Shining

Pulp Fiction

The Shawshank Redemption

Rosie

Chinatown

The Eyes of Tammy Faye

Blade Runner

Mamma Mia!

To Be Announced

To Be Announced
A very big thank you to the studios and film distributors – Walt Disney Studios Ireland, Paramount Pictures Ireland, Sony Pictures Ireland, Element Pictures, Universal Pictures International Ireland, and Warner Bros Ireland – as well as to Cineworld Cinemas Ltd for their generous support of this project.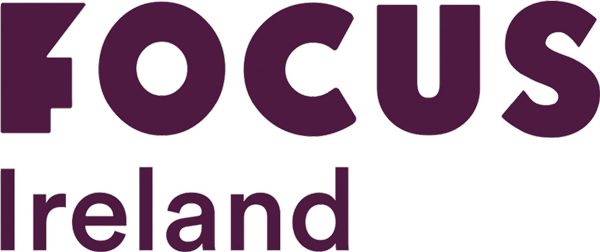 Focus Ireland works with people who are homeless or are at risk of losing their homes across Ireland. We offer individuals, and families, advice, support, education and housing to help people to have and keep a home. We believe that everyone has a right to a place they can call home and we campaign to address the causes of homelessness.
There are nearly 9,500 people homeless. The most unforgiving fact of this crisis is the sheer number of children and families who are on the verge of homelessness due to the unstable housing sector. Meanwhile, there are 2,650 children who are homeless with their families, and most have lost their homes in the rental sector due to rocketing rents, insecurity of tenure and the rising cost of living. One family became homeless every day in the last year.
Rents have now passed the peak of the Celtic Tiger and when linked to the spiraling cost of living this has left many thousands of families and individuals at a tipping point between home and homelessness.
Focus Ireland services work hard every day to help prevent people from losing their homes and these services are needed now more than ever.
FAQs
What time does it start?
Cinemathon starts at 11am on the 29th - midday on the 30th April.
What are the movies?
The full schedule will be released soon, keep an eye onsite and social channels for some hints, it's a great line up of classics.
Who are the celebrity guests?
This will be confirmed over the coming weeks with a few surprises on the day.
Can I register with friends or family?
Absolutely, the more the merrier.
Can I bring my own food & drinks?
Yes. Especially if you have any special dietary requirements.
No alcohol will be allowed at this event.
Will there be breaks in between movies?
Yes, there will be several breaks to stretch your legs and get some air in between movies and entertainment.
Can I use my phone throughout?
Yes, we would encourage you to share as much of the event as possible on your social channels, except when the movies are screening.
Is there anything I should bring?
Bring whatever you need to make you comfortable throughout, but please don't arrive over loaded with stuff as space is limited.
Do I have to stay awake for 25 hours?
That's the challenge. We will have lots of entertainment to help you but don't worry if you nod off, power naps are allowed if needed.
How much do I need to raise for Focus Ireland?
We are asking all attendees to raise a minimum of €250, once registered we will send you a link to create your fundraising page on idonate.
What happens if I don't reach my fundraising target?
Contact us for help and ideas to reach the goal.
Are there any age restrictions for registration?
Yes, this is an over 18s event.
If I have questions, who do I contact?
All questions can be sent to [email protected].