Now we look back on 2019. What kind of year at the cinemas was it and which films stand out as the best movies of the year?
For sure, 'Avengers: Endgame', 'The Lion King', 'Frozen II' and any number of Disney movies have carried off the box office earnings, but it's movies like 'Once Upon A Time... In Hollywood', 'Ad Astra', 'The Irishman', 'Us' or 'Joker' that had people talking the most.
The ever-looming presence of 'Avengers: Endgame' in this year's box office has meant that smaller movies have had a far better showing at cinemas, but where do they all land in our best of the year list? With that in mind, we've pulled together the lists of our four critics - Deirdre Molumby, James W. Anderson, Stacey Grouden and Brian Lloyd - to give a sense of what's on top and what's not.
STACEY GROUDEN
Bogey CG-effects aside, 'The Irishman' is a bold and audacious movie for Scorsese to produce in 2019. Speeding through its three and a half hour runtime like a particularly bingeable half-season of 'The Sopranos', the film balances its expected gangster antics with well-timed commentary on union politics, family drama, and its ultimate meditations on ageing and diminishing power. 
Barry Jenkins' follow-up to 'Moonlight', 'If Beale Street Could Talk' has a tighter, sadder story, yet has moments of poignant romantic meandering while never straying too far from the margins rigidly containing its characters. Focusing on a pregnant couple cruelly parted by a racist miscarriage of justice, the movie rightly secured an Oscar for Regina King, whose career resurgence has continued this year with HBO's superlative 'Watchmen' adaptation.
Yorgos Lanthimos' surprise awards season hit, centred on Queen Anne and the two women desperately seeking her favour, is a deliriously weird and utterly raucous power struggle between three women. Feverishly shot, wickedly-scripted, and blackly-humorous, 'The Favourite' is the guilty gasp that follows an involuntary giggle.
A delightfully humorous and local take on the horror of demonic possession, 'Extra Ordinary' was undoubtedly the Irish film of the year. With a winning lead turn from national treasure Maeve Higgins as a shy driving instructor-turned-reluctant exorcist, who must go ghostbusting to prevent a demonic sacrifice by a deeply weird washed-up rockstar,  'Extra Ordinary' more than lives up to its title.
No other film this year so perfectly captured the sense of discomfort in one's own, rapidly-changing skin as Eighth Grade. Led by a captivating breakthrough performance from Elsie Fisher as a 14-year-old vlogger whose bubbly online persona jars with her real-life attempts to fit in and make friends, its existential anxiety is equal parts banal and sublime. Gucci!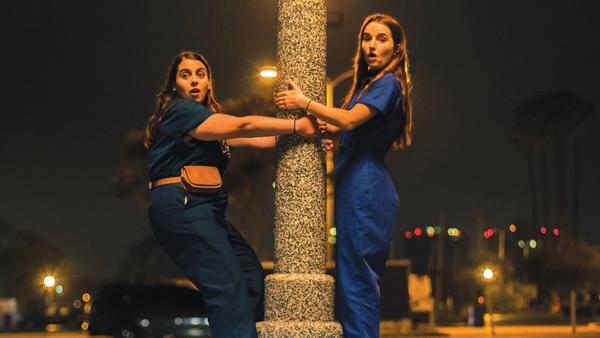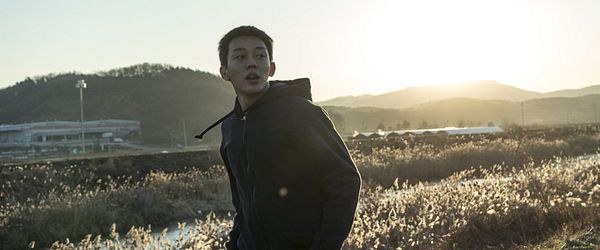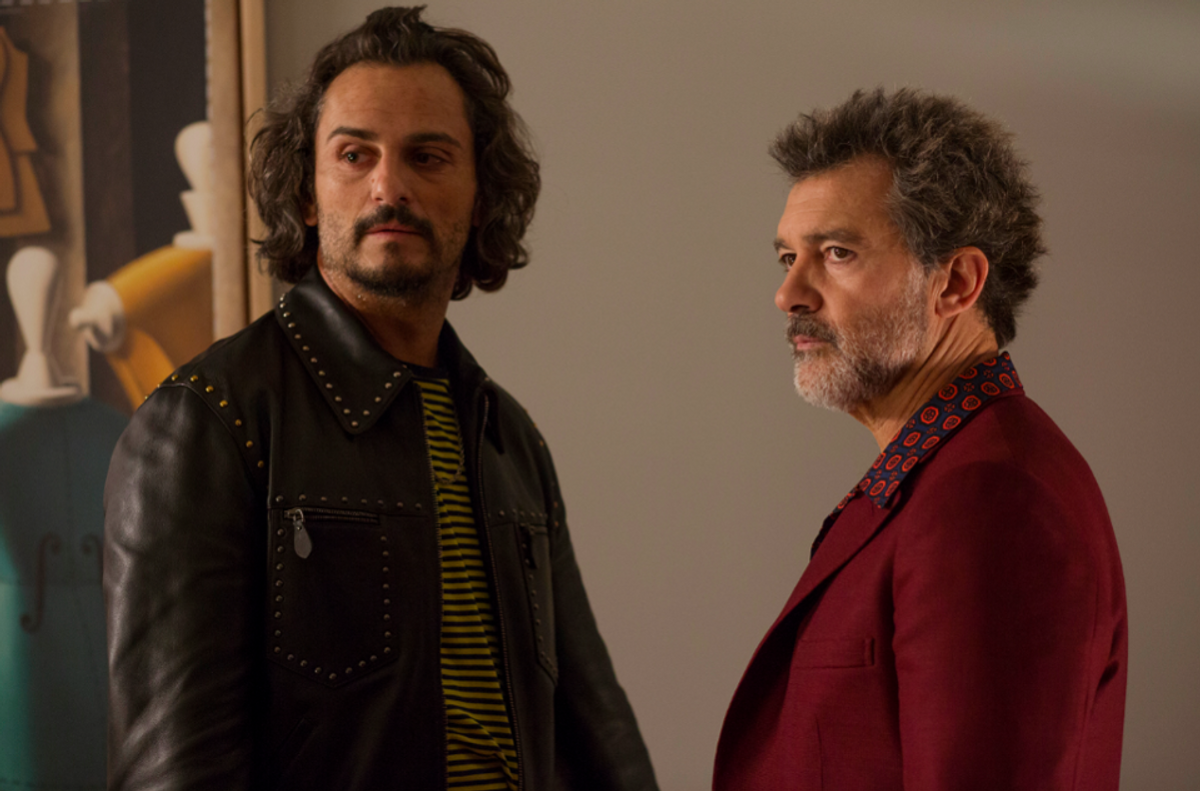 Lee Chang-dong's captivating mystery thriller focuses on two lost, romantically-entangled Koreans and the mysterious stranger who turns their world upside down. 'Burning' slowly blurs borders and boundaries in an intoxicating haze which has the audience questioning its every twist and turn until it's too late.
A whodunnit in reverse, this hilariously twisted caper centering on the death of a renowned author and the fiendish family members attempting to seize his estate slowly unfurls to reveal a genre-bending, postmodern mystery. In an all-star cast, Daniel Craig stands out, and watching him having a hoot as a non-Bond southern super-sleuth is one of the year's cinematic highlights.
In an overcrowded generic field of raunchy teen comedies, 'Booksmart' stands out for its well-realised female cast, and the superb chemistry between co-leads Beanie Feldstein and Kaitlyn Dever. Hectic, hilarious and heartwarming, 'Booksmart' perfectly captures the essence of two best friends against the world. 
Antonio Banderas gives a career-best performance as a Spanish movie director preoccupied with old friends, new habits, and long-lost loves. Peppered with flashbacks to his coming-of-age which culminate in one of the most pleasingly cinematic reveals of the year, Pain and Glory is a masterpiece.
A tale of wolves in mink's clothing, 'Hustlers' is as fun and flashy as a mid-2000s music video, but densely underscored with rich substance and social commentary about women on the edge. In a year where the American Dream on-screen was turned inside out, bluntly skewered, and thoroughly roasted, 'Hustlers' truly finished it off by spinning it around a pole like a delicious kebab.  
BRIAN LLOYD
10. 'Le Mans '66 (Ford v Ferrari)'
On the surface, 'Le Mans '66' probably wouldn't be the kind of movie that you'd think would grab people's attention because it feels like something you've seen before. It's got two impressive leads, but it has - again, on the surface - the hollow ring of an Oscar-friendly, perfectly bland biopic that'll sit in on some of the big categories but never go beyond that.
The strength of 'Le Mans '66' is not just in the performances by Bale and Damon, or its subject matter, but by how James Mangold delivers an exciting, entertaining experience. When the drivers get behind the wheel, the engines roar to life and we speed off with them. There's that constant sense of momentum to it than doesn't just come from the cars, but by the script's reliable build and the clear, crisp directing.
Despite whatever people might have made of 'The Last Jedi', there's no denying how sharp, how funny and how spectacularly well-plotted 'Knives Out' was. Slick and stylish, funny and fiendish, it had the knowing glint of parody but done with just the right amount of reverence for the genre.
On top of all that, having a cast like this and using them as judiciously as they were really was an impressive feat. A lesser director and script would have tried to push them all into every scene, instead they're each given a chance to breathe and enough to make them memorable. For lovers of whodunnits and murder-mystery, 'Knives Out' is the best it's been in years on screen and is so rarely done with this kind of masterly touch.
For all the sad, dejected credibility of 'Joker', 'Avengers: Endgame' goes in the opposite direction and still retains credibility. Why? Because it's mass-market, seat-filling, popcorn-chomping blockbuster entertainment. It's packed solid with A-list stars, it's been ten years leading up to this one point, it's got humour, heart and heroics in every beat, and it does it all with speed and confidence.
There might be a few bumps along the way, and the fact that it spends an inordinate amount of time trying to crowbar in everyone from the entire franchise doesn't help it either. Still, for this and many other likely valid complaints, nobody walked away from 'Avengers: Endgame' disappointed, because it did exactly what it set out to do - provide a satisfying ending to an experiment that began some twenty-odd movies ago, and changed the industry in the process.
If you step back from all the thinkpieces and moralising about 'Joker' for a moment, the one thing that stands out and why the movie places on this list is simple - Joaquin Phoenix's performance. He's pretty much a lock for the Best Actor category in the coming awards season, and it's clear to see why.
The level of intensity he puts into his performance is one for the ages, not the least of it being his physical transformation. Phoenix understood his character's plight and portrayed it with such unyielding ferocity, giving it his all in each and every scene. The grime and grit, the rubbish everywhere, the general dinginess of it all, it makes 'Joker' all the more disturbing and off-putting.
Does the manner in which the movie and the character has been embraced speak to a nihilism in modern society? Maybe, maybe not. Was it talked-about more than any other movie? Most definitely, and that's down to Phoenix's performance more than any controversy or hot take written.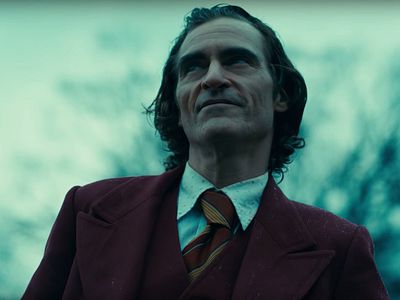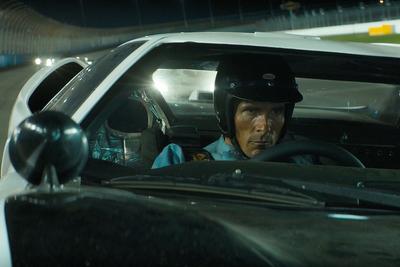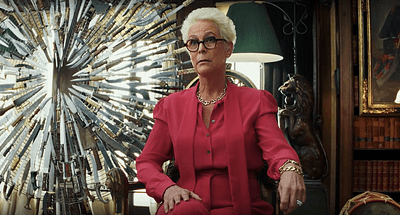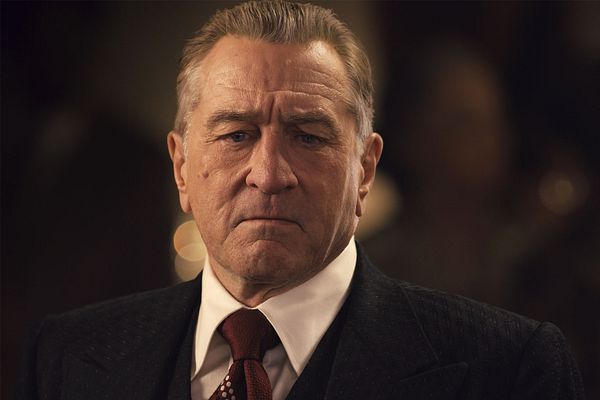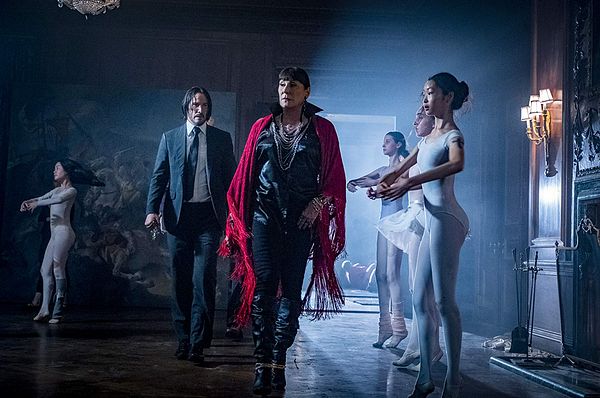 Beyond the idiocy of trying to consume 'The Irishman' as a miniseries for a moment, why wasn't the same said of 'Avengers: Endgame' by audiences? You wouldn't dream of trying to carve that one up into manageable pieces, so why should it be the same here? Sure, it might have a half hour on 'Avengers: Endgame', but would you think of consuming it in the same? Absolutely not.
By Martin Scorsese's own admission, 'The Irishman' works by compound interest. You are buried under the weight and knowledge of these characters' lives, how they have double-crossed one another, how they entangle and break apart, how they age rapidly and appear youthful like ghosts. It's nowhere near as raucous as 'Goodfellas', but by the same token, it isn't quite so ponderous as 'Silence' either.
It is Scorsese and its cast of actors trying to make sense of their legacy, and how they themselves helped to mythologise people who maybe shouldn't have been in the first place. It lays them out so bare, so vulnerable, that it's not surprising people walk away from 'The Irishman' perturbed by it. It's meant to be unsettling in the end, because it deals so honestly with mortality and a life lived and probably wasted.
5. 'John Wick - Chapter 3: Parabellum'
Now firmly established as the action franchise of the decade, 'John Wick - Chapter 3: Parabellum' does the smart thing and keeps the action on target and the story within bounds. Sure, he does a bit more travelling this time around, but you never feel like the world of 'John Wick' is expanding past the point of relevance.
Quite the opposite, in fact. The characters feel like they've been there all along, but only now to do they come to the surface and with good reason too. Keanu Reeves is, as ever, fully in command of himself on screen and the addition of Halle Berry, Asia Kate Dillon, Anjelica Huston (with the best accent of the year, too) and Mark Dacascos adds a much-needed variety of the proceedings.
It's not trying to be anything other than it's not, and the fact that it's three movies deep and showing no signs of the strains that come at this point only proves how good it is.
Again, like Jordan Peele and 'Get Out', Ari Aster proved that 'Hereditary' wasn't just a flash-in-the-pan of brilliance. 'Midsommar' had the stones to go to some truly messed up places, and then go past them into realms even more terrifying than you could possibly imagine. What you're left with is a puzzling horror that is never more engaging than when it's deliberately trying to upset you.
'Hereditary' was all about the buried horrors of families, the stuff that nobody speaks about and gets vomited out when you least expect it. 'Midsommar', on the other hand, embraces the utter craziness and makes you feel bewildered for not simply accepting it. Florence Pugh's portrayal of total grief gives way to rebirth, while Jack Reynor plays the dipshit dumbass boyfriend with unfettered ease.
All of this, however, is nothing in comparison to the myriad of visceral, disturbing images that play out across its hefty runtime. There are moments in 'Midsommar' that will lodge in your brain for months, if not years after. That all of it is done in full view and with a glad smile makes it even more terrifying.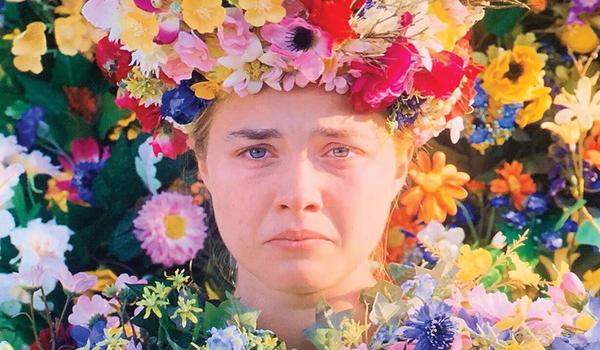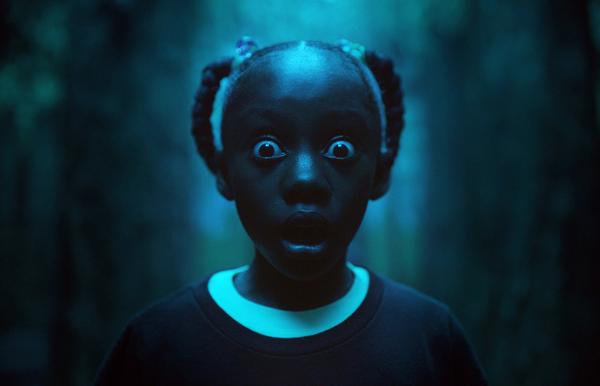 'Get Out' wasn't a fluke, and anyone who watched 'Us' will tell you just as much. That being said, 'Us' wanders close to the same territory. It's so deep in meaning and subtext, which is now a hallmark of Jordan Peele's work, that it can often spill over into pretension. Yet, for all the threats of that happening, it's still a hell of an entertaining rip of horror and humour.
Lupita Nyong'o gives the performance of her career in the dual roles of Adelaide and Red, by one minute frightened and human, and the next commanding and sinister. Again, like 'Get Out', the script is razor-sharp in skewering and satirising America's problems with history, race, class, trauma yet it's the pacey directing and the powerful performances that tether it all together.
2. 'Once Upon A Time... In Hollywood'
After the initial hype for 'Once Upon A Time... In Hollywood' went out, a movie like this still echoes because it's so rich in texture and style. It lingers in the air like the chain smoke that Leonardo DiCaprio inhales long after it's been stubbed out, because it's essentially a movie about... well, nothing. It's a hang-out movie, when you come right down to it.
Hang-out movies are those that don't really have a story to them, but the characters are so fully developed and so complete on screen that it's simply enough to see them go about their day. Whether it's going to buy a book and catching a movie that they happen to star in, or simply reminiscing about the time they fought Bruce Lee backstage, they are that real that it works.
In an age where comic-book characters rarely go beyond their plot, it's refreshing to see fully-fleshed out people walking around on screen, and with a soundtrack that good and an era that pretty to look at, who cares if nothing really happens until the last fifteen minutes or so? You want to stay in that world, undisturbed, for as long as possible because the world outside is so dull and grey in comparison.
You can talk all you want about how 'Ad Astra' was calling back to classic sci-fi movies like '2001' or 'Blade Runner', how the ape scene felt out of place, whatever - the fact is that 'Ad Astra' is exactly the kind of movie that people who go to the cinema regularly complain isn't in cinemas anymore.
It's thoughtful and exciting in equal measure. It's an emotional, carefully crafted performance from Brad Pitt, one of the most recognisable actors of our generation. It features stunning special effects, but it's not exactly the focus of the story. It has a presence and a sheen to it that speaks to a considered thought. Nothing in it is left to chance, and it's all done with such a careful hand that you really do wonder why movies like this aren't made as much any more.
That it's most likely going to be left out of the awards race speaks further to how good it actually is. Think of previous awards races, where movies like 'Nightcrawler', 'Sicario', 'Shame', 'About Schmidt', or 'Drive' didn't even get a mention. Think about we think about them now, and know that 'Ad Astra' will suffer - if that's right the word - the same fate.
JAMES W. ANDERSON
Sitting firmly with 'Stop Making Sense' and 'The Last Waltz' as concert films go. A brilliant coda to a brilliant album.
Much like the pregnancy the title refers to, this was a lovely surprise. The real questions is, why don't we see more of Bronagh Gallagher?
A thoughtful and layered examination of a traumatic childhood that hopefully sets Shia Labeouf on the track to becoming a very interesting filmmaker.
A raw and honest look at what drives the desire to make films and some damn fine self-reflection we can all relate to.
A folk horror masquerading as a breakup film or is it a breakup film masquerading as a folk horror? Either way it is a worthy edition to both genres.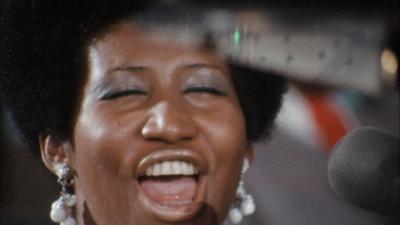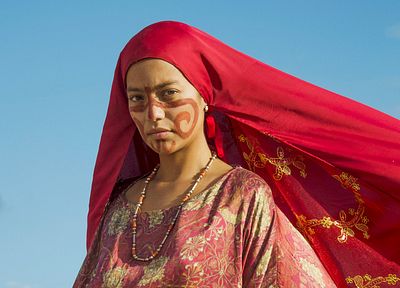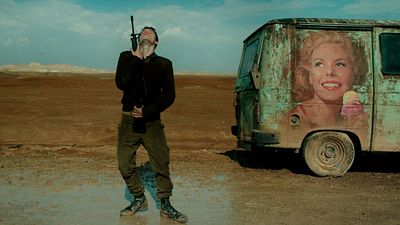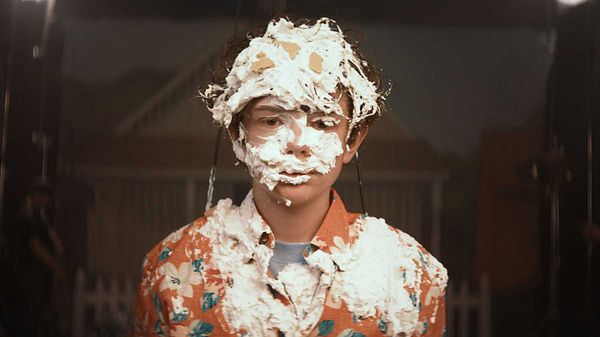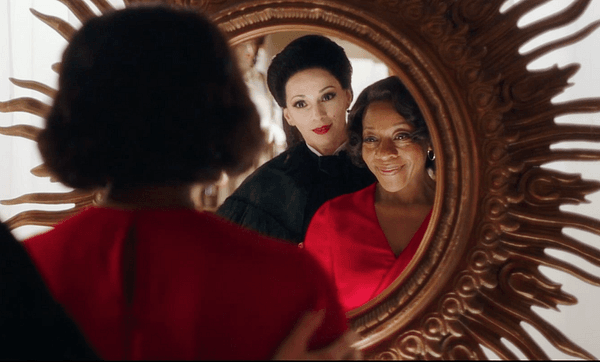 Most biopics fail because their subject matter in reality are narcissist bores. But for this one they had to tone down how badass Marie Colvin actually was to make it believable.
The fact that Ben Elton wrote the script for this and it is still in my top 10 gives you an indication of how good this film must be.
Some filmmakers think they can parade tired tropes with jaunty hats on and hope we will think they are original. Though this film evokes tropes of the past, seeing it as we do through the eyes of the Wayuu really delivers some unique cinema.
Every scene in the film is so meticulously crafted. It fits more ideas in its running time than some people have in entire careers and the mental gear shifts it takes to keep up just makes this a pure delight.
This is my favorite film of the year because it feels like it was made specifically for me. Mixing hauntology with a Hammer Horror aesthetic and a nice big dollop of capitalist critique.
DEIRDRE MOLUMBY
10. 'Brittany Runs A Marathon'
The feel-good feature of the year, 'Brittany Runs a Marathon' is laugh-out-loud funny, touching and inspiring. It follows an overweight heavy drinker and party goer (Jillian Bell – '22 Jump Street') as she decides to turn her life around, get fitting and healthy by running, and eventually deciding to run the New York City Marathon. Bell is a joy to watch and she portrays Brittany's insecurity and inability to let anyone help her in a sympathetic way. The film is populated by several other likeable characters too, portrayed by such actors as Michaela Watkins, Micah Stock and Utkarsh Ambudkar.
The road to 'Avengers: Endgame' spanned across over a decade and marked the culmination of almost two dozen features. Did it live up the build-up? For fans, it was a very satisfactory finale indeed (though those with no knowledge of the MCU had no idea what was going on). In terms of action and CGI, it was impressive, but more gratifying still was the emotional payoff as we saw the end for some beloved characters. The three-hour-long feature is now the highest grossing film of all time.
In 2014, 'John Wick' set a whole new bar for action movies. Few films have managed to cross it – except for 'John Wick' sequels. In Keanu Reeves' third outing as the titular assassin, he's joined by Halle Berry and dogs who love to attack guys in the crotch. Knives are thrown, a horse is ridden through the streets of New York, and there's a thrilling final showdown in the Continental Hotel. Anjelica Huston makes a short but fabulous appearance as the Director while Mark Dacascos is class as a Japanese assassin who's after Wick – but also happens to be his biggest fan.
Director Ken Loach and writer Paul Laverty collaborate for another harrowingly real feature to follow 'I, Daniel Blake'. In this one we follow a hard-working "self-employed" delivery driver and his wife, whose job as a nurse is extremely demanding, as they struggle to keep their family afloat. Add to their financial strains a daughter suffering with anxiety and a rebellious teenage son and it feels like there'll be no end to their woes. It's a forceful commentary on labour exploitation and families left behind in the wake of the recession.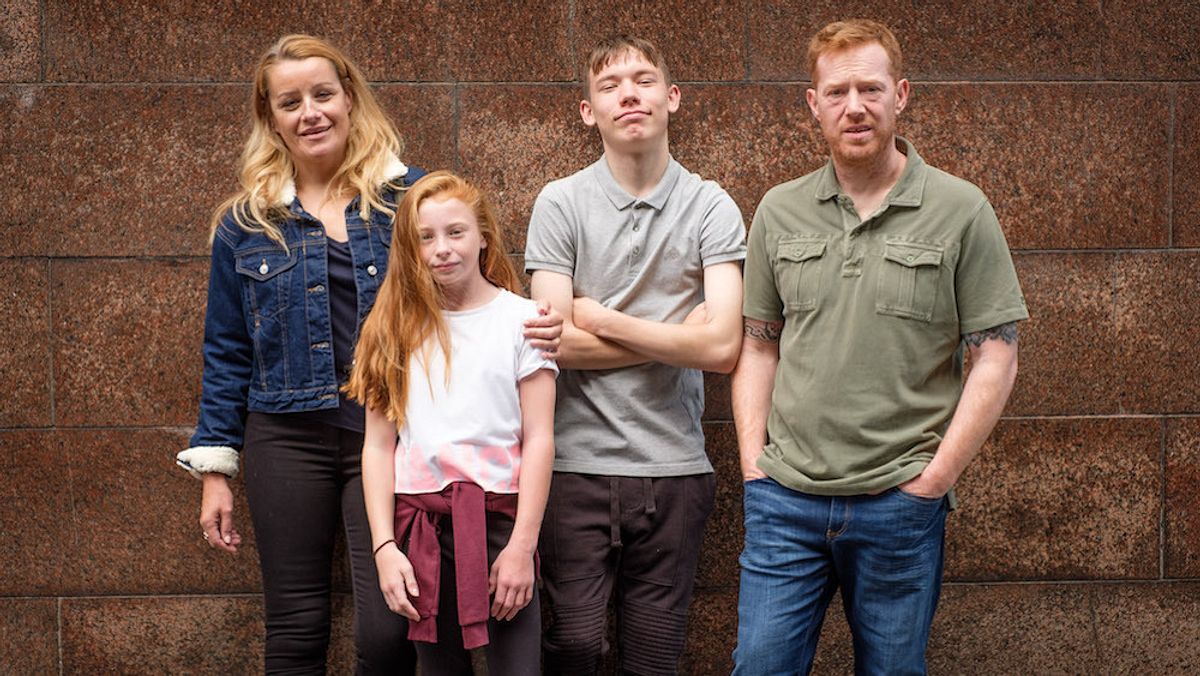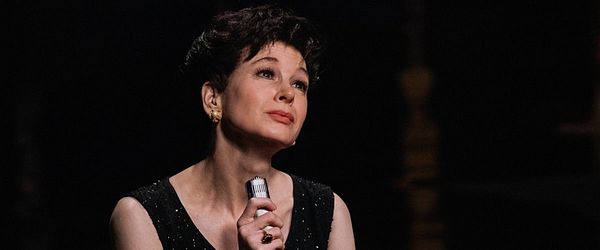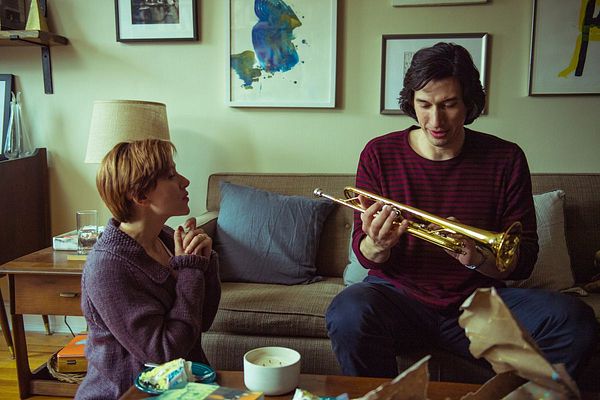 In this reviewer's opinion, Renée Zellweger absolutely deserves the Best Actress Oscar for her performance as Judy Garland in this biopic. It follows the actress-singer in the latter years of her life and career and impressively epitomises the dehumanisation of celebrities. Dotted flashbacks of Judy as a child actress and a sweet tribute to her status as a gay icon are included, but the most commendatory element of the feature is Zellweger's performance. She is simply marvellous, looking the part and capturing all the classic actress's expressions and quirks in a stunning tribute.
One of Netflix's best movies to date is a simple story at its heart as it follows a stage director, Charlie (Adam Driver) and his wife, actress Nicole (Scarlett Johansson), as they go through a divorce. Driver and Johansson give the performances of their careers and there are some great supports in the cast including Laura Dern, Alan Alda and Julie Hagerty. It's smart and heart-rending with humorous and compassionate instances. Its subject matter could easily turn repugnant but because the love and care between Charlie and Nicole is so clear, it's impossible for you not to be moved by their plight.
The 'Joker' origins story starring Joaquin Phoenix in the titular role and directed and co-written by Todd Phillips was quite a phenomenon this year. It ended up making over $1 billion against a $70 million budget and Phoenix could very well earn the Best Actor Oscar for his performance in it. A sign of a powerful movie is that it signifies a cultural moment, and with 'Joker' spawning so much conversation and debate around mental health, violence, the government and anarchy, its potency is undeniable.
3. 'The Last Black Man In San Francisco'
One of the most moving and unique films of the year is one that not nearly enough audiences went to see. Based on a semi-autobiographical story, it follows Jimmie (Jimmie Fails) and his friend Mont (Jonathan Majors) as they move into the Victorian house that Jimmie grew up in. It offers a touching story of friendship with both actors, in particular Majors, offering fantastic performances, with Danny Glover supporting. The score from Emile Mosseri is breath-taking and that song 'San Francisco (Be Sure to Wear Flowers in Your Hair)' stays with you long after the credits.
There have been several lacklustre and even dreadful comedies this year ('Little', 'Wine Country') but 'Booksmart' is awesome and delivers just what you want from the genre – laugh-out-loud hilarity. It follows two BFFS and high school students (watch out for Beanie Feldstein, sister of Jonah Hill who Saoirse Ronan fans should recognise from 'Lady Bird') who decide to tear up the town on the eve of graduation, having stuck to their books and never gone out before. An instant classic.
Now and again there comes a film that you so readily relate to that watching it is a deeply moving, wholesome experience. For this reviewer, coming-of-age tearjerker 'Eighth Grade' is just that. It follows Kayla Day's (Elsie Fisher) last week in the eighth grade before the class breaks for summer. She is plagued by shyness and anxiety and struggles to make friends and find a place among her peers. Its commentary on contemporary social media is incisive. It's sweet, funny, heart-breaking and truly extraordinary.