The 21 best movies on Disney+ right now
P

icking the best movies on Disney+ is a surprisingly challenging task.

After all the conglomerate has sooo many properties now between Marvel, Star Wars, Pixar and more.

Their streaming service contains several beloved features from viewers' childhoods. There's animation, science fiction, and a bunch of live action features (particularly from Buenavista) you may not have expected to be on offer.

These are what we think are the best movies on Disney+ available now.

 

It's the highest grossing movie of all time, beating 'Avatar' (which is also on Disney+, if you fancy it) last year. It's been said before but we'll say it again - the challenge that 'Avengers: Endgame' had in bringing the conclusion to these characters you've grown up with for ten years across around two dozen movies wasn't easy. But the superhero epic was more than satisfactory (even if it left those without a knowledge of the MCU at a complete loss as to what was happening).

 
Iron Man (2008)
'Iron Man' may have been the second installment of the Marvel cinematic universe after 'The Incredible Hulk'. But it was really the one that kicked the franchise into gear, setting a standard that not all that followed quite hit. Robert Downey Jr. blew everyone away with his performance as Tony Stark, aka Iron Man, establishing a new kind of (admittedly cockier, but also human) superhero.
Thor: Ragnarok (2017)
After the mediocre 'Thor' and just plain confusing 'Thor: The Dark World', people stopped expecting much from the god of thunder's solo outings. So they gave the threequel to an obscure New Zealand filmmaker named Taika Waititi with a quirky style, and it ended up being one of the best decisions Marvel made. 'Thor: Ragnarok' was zany, great fun, and hilarious. Finally they'd found a style that fit Thor and the man behind him, Chris Hemsworth, like a glove.
Most of the Marvel movies are so intertwined it can be hard to assess or even comprehend them on their own merit. But like 'Thor: Ragnarok', 'Black Panther' works well as a standalone feature. What's more is director Ryan Coogler integrated a great ensemble cast, an artistic and vibrant production design, and a thoughtful commentary about race that makes the movie one of the best of Marvel's output.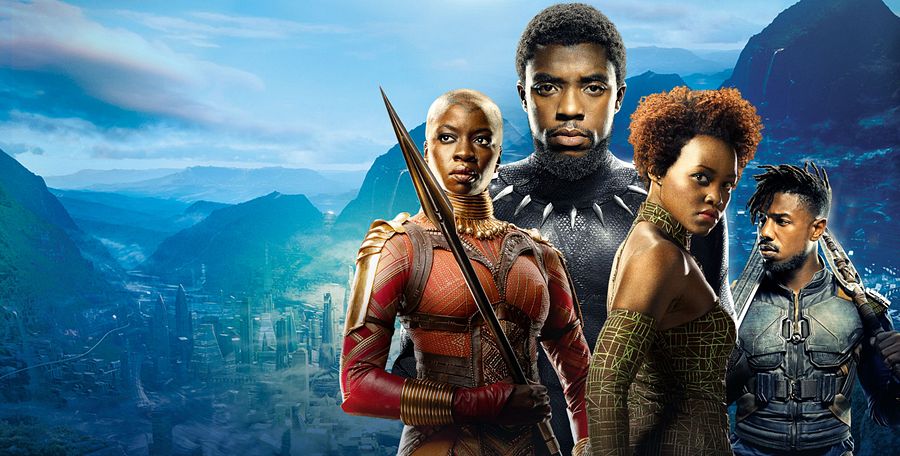 Black Panther
Up (2009)
It's been said before that 'Up' has one of the best opening montages ever and that alone makes it one of the best movies ever. But upon re-watching you'll see there's a lot more heart than just the Carl and Ellie love story. Carl's friendship with Russell is also touching and the dog Dug makes for a great comedic companion. Its magical visual of the house floating via thousands of balloons attached to it, stays with you long after viewing.
WALL-E (2008)
'WALL-E' would appear from the outset to be a dystopian horror; and in today's world, with global warming proving a real concern, there's much truth in it. But ultimately the movie is about hope and love. Beginning on a destitute, abandoned earth, 'WALL-E' transitions smoothly to the Axiom, a ship where humans lead a lazy, spoiled and easy life. But WALL-E and Eve start a revolution that not only inspires their robot kind, but all that remains of humanity as well.
Toy Story (1995)
It would inspire three sequels which had people sobbing (the incinerator scene, the bit where Andy plays with the toys one last time, and Jessie's song about Emily). But the first 'Toy Story' is still the cream of the crop and one of few films to hold a 100% approval rating on Rotten Tomatoes. Its themes of loyalty, friendship, jealousy and fear are quite mature, resonating with adult audiences as much as with kids.
The Incredibles (2004)
Sorry Marvel but Disney Pixar's 'The Incredibles' is a hell of a lot better than some of your output. The CGI animation from 2004 has admittedly somewhat dated, but the action set pieces still hold up fantastically. The members of the Parr family are funny and relatable; and there's a great bad guy story there in the origin of Syndrome. Supporting characters like Edna Mode and Samuel L. Jackson's Frozone have proven iconic.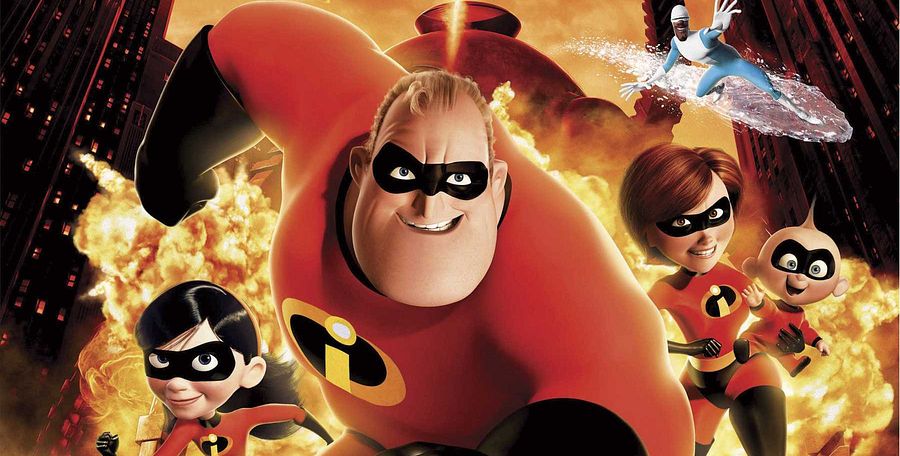 The Incredibles
The Lion King (1994)
No we're not referring to the (pretty, but hollow) live-action remake here but the original 1994 movie 'The Lion King'. Who knew that Shakespeare's 'Hamlet' would translate so well to the animal kingdom of Africa? Its inspired casting includes Jeremy Irons as Scar, James Earl Jones as the voice of Mufasa, and Rowan Atkinson as Zazu. But what really made this film is the soundtrack, with such numbers as "The Circle of Life", "Be Prepared", "Hakuna Matata" and "Can You Feel the Love Tonight?"
Aladdin (1992)
Again, no, not the remake. Sure, Will Smith did his best, but he's no Robin Williams as the Genie. Set in the fictional city of Agrabah, viewers were entranced by the world of 'Aladdin'. Fans can still remember all the words to songs like "Friend Like Me", "Arabian Nights", "Prince Ali" and "A Whole New World". Jafar and sidekick Iago are among the best Disney villains ever.
Pinocchio (1940)
After 'Snow white and the Seven Dwarves', 'Pinocchio' was the second feature produced by Walt Disney. It remains one of the best classic animated features from the studio. It's got a few sequences that would scare you as a kid or adult, such as the flight from Monstro, and the little boys turning into donkeys sequence. It contains a beautiful timeless message that no matter how many mistakes you make, or how badly you mess up, you always deserve another chance and can be redeemed.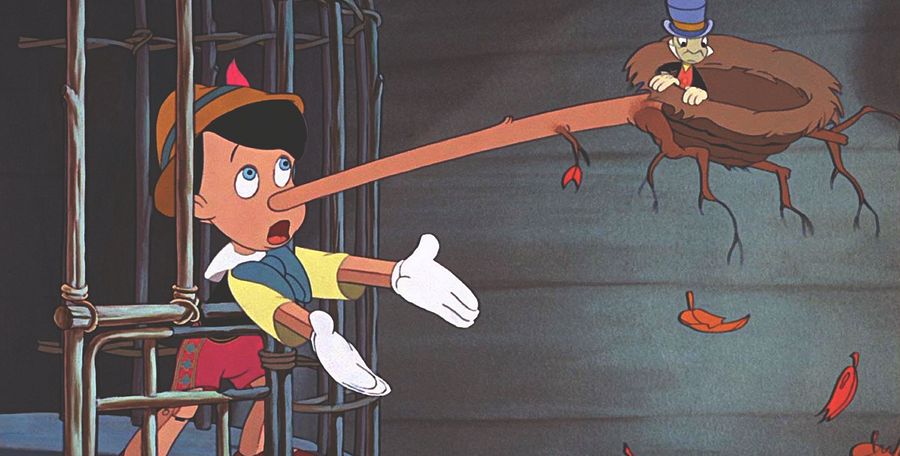 Pinocchio
Originally meant to hit theatres, the filmed version of the stage production of 'Hamilton' was pushed forward on Disney+. It ended up being a great move for the on demand service as the Disney+ app was downloaded over 750k times globally the weekend that the musical became available. Starring all the original Broadway cast, including Lin-Manuel Miranda, 'Hamilton' did not disappoint and was just as spectacular as the theatre reviews said it would be.
Sister Act (1992)
A lounge singer in Reno named Dolores, played by Whoopi Goldberg, sees her gangster boyfriend murder an informant and thus gets placed into witness protection. Disguised as "Sister Mary Clarence", she is sheltered at a convent where she transforms their struggling choir with her singing experience. It's such a feel-good film and packed with lovable characters. Whoopi Goldberg has promised us a threequel so here's hoping!
10 Things I Hate About You (1999)
Teen rom coms are nothing new but the 1990s marks a particularly popular era for the genre. 'Clueless' aside (because that was fabulous), '10 Things I Hate About You' is probably the best of the lot and introduced the world to such talents as Julia, Stiles Heath Ledger and Joseph Gordon Levitt. As fans well know, it's a modern adaptation of Shakespeare's 'The Taming of the Shrew' and over 20 years on, still proves a highly enjoyable watch.
Who Framed Roger Rabbit? (1988)
'Who Framed Roger Rabbit' won a Special Achievement Academy Award for its animation and the effects in the 1988 live-action/animated hybrid still really hold up. It also makes for a brilliant mystery, neo noir movie led by great performances in Bob Hoskins, Christopher Lloyd and, well, Roger Rabbit. The latter is blamed for murdering Toontown's owner, a death which could have major consequences for all the cartoon characters who live there. Hoskins plays Detective Eddie Valiant, the only one who could clear Roger.
The Sound of Music (1965)
Since it's one of the most beloved and popular musicals of all time, we couldn't possibly exclude 'The Sound of Music' from our selection of the best movies on Disney+. The 1965 feature is a five-time Oscar winner two-time Golden Globe winner, Writer's Guild Award winner and DGA award winner. 'The Sound of Music' is a go to family classic in many households and has enchanted generations.
Mary Poppins (1964)
Another Julie Andrews starrer, 'Mary Poppins' could very well be Disney's best live-action movie (though it does contain an animated sequence too). Though Emily Blunt did her best in 'Mary Poppins Returns', the sequel pales compared to the original. 'Mary Poppins' has everything you could want in a musical, an adventure, a family feature, and a redemption story. Regarding the latter, 'Saving Mr. Banks', also on Disney+, and starring Emma Thompson and Tom Hanks, makes a good accompanying film.
Home Alone (1990)
One of the highest grossing movies of 1990 and ultimate Christmas classics, 'Home Alone' takes a well deserved space in our picks of the best movies on Disney+ right now. Macaulay Culkin will never not be associated with Kevin McAllister; though Catherine O'Hara has done well to become more synonymous with Moira Rose in 'Schitt's Creek' than mum, Kate. It's a sweet story about the value of family and a revenge thriller too (yes, really).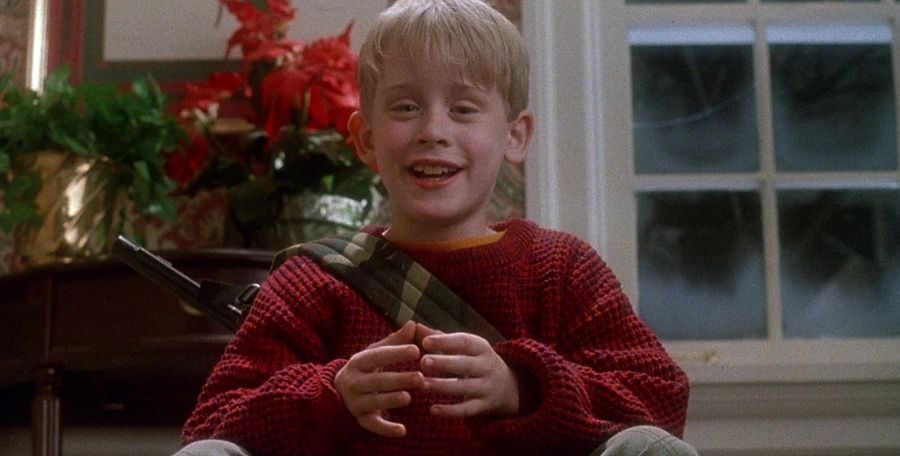 Home Alone
Star Wars: A New Hope (1977)
The original 'Star Wars' is one of the seminal science fiction movies; it kicked off a franchise that would amaze the world and rob them blind. Starring relative unknowns Mark Hamill, Carrie Fisher and Harrison Ford, as well as respected British actors such as Alec Guinness and Peter Cushing, 'A New Hope' became the highest-grossing movie of all time. That is until 1982's 'ET: The Extra-Terrestrial' toppled it.
Star Wars: The Empire Strikes Back (1980)
There are some out there who consider 'Star Wars: Episode V - The Empire Strikes Back' even better than its predecessor. In any case, fans of the series consider it one of the best installments. Directed by Irvin Kershner and released in 1980, reviews at the time weren't all that kind. While many believed that it was a technical achievement, some had issues with the story. They also felt that the twist ending was too much. Now, of course, the twist is iconic.
Star Wars: The Force Awakens (2015)
While new installments 'The Last Jedi' and 'The Rise of Skywalker' split audiences, the general consensus was that 'Star Wars: Episode VII - The Force Awakens' was excellent. It introduced the franchise to a new generation while die-hard fans found "a new hope" (sorry..) that these fresh chapters could work. The likes of Daisy Ridley, Oscar Isaac and John Boyega were great new additions; and loyal followers of the franchise got to see their old favourite heroes too.