search for anything!
e.g. Barbie
or maybe 'Ashoka'
Dune: Part Two
Paul Mescal
search for anything!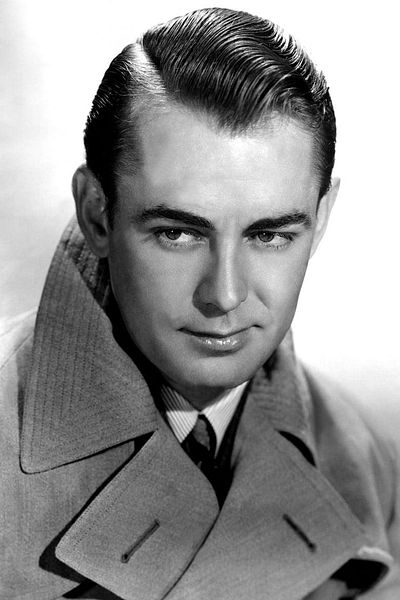 Alan Ladd
Actor | Producer
Alan Walbridge Ladd was an American actor and film and television producer. Ladd found success in film the 1940s and early 1950s, particularly in Westerns and film noirs where he was often paired with Veronica Lake, as she was one of the few Hollywood actresses shorter than he. His popularity diminished in the late 1950s, though he continued to appear in popular films until his death from cerebral edema in January 1964.
Ladd was born in Hot Springs, Arkansas, but later relocated to North Hollywood, California when his mother re-married.   He worked briefly as a studio carpenter (as did his stepfather) and for a short time was part of the Universal Pictures studio school for actors.  Intent on acting, he found work in small theatres. He had short term stints at MGM and RKO, and eventually started getting steady work on radio.  Ladd began by appearing in dozens of films in small roles, including Citizen Kane , before reaching recognition for his 1942 appearance in This Gun for Hire, invigorating Hollywood's desire for gangster-crime features.  His cool, unsmiling persona proved popular with wartime audiences, and he was quickly established as one of the top box office stars of the decade.  
---