search for anything!
e.g. Barbie
or maybe 'Ashoka'
Dune: Part Two
Paul Mescal
search for anything!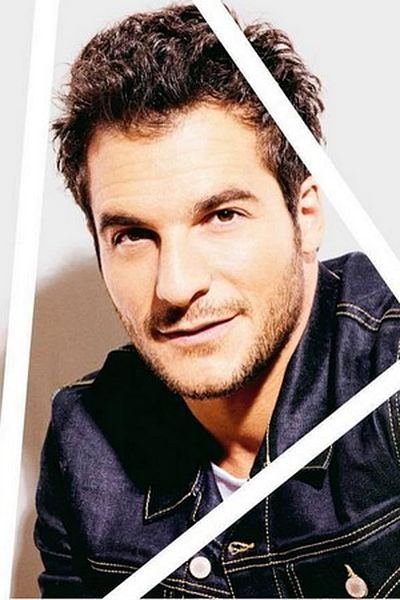 Amir
Actor | Producer | Director
Laurent Amir Khlifa Khedider Haddad (born 20 June 1984), better known as Amir Haddad, or simply as Amir, is a French-Israeli singer and songwriter. He took part in 2006 in the Israeli music competition Kokhav Nolad, released his album Vayehi in 2011 and was a finalist in French competition The Voice: la plus belle voix as part of Team Jenifer finishing third in the competition. He represented France in the Eurovision Song Contest 2016 with the song "J'ai cherché", which finished in 6th place.
Haddad was born in Paris, France to Maghrebi Jewish parents from Tunisia and Morocco. He grew up in Sarcelles (Val-d'Oise) and immigrated to Israel in 1992 at the age of 8 as part of Aliyah residing in Herzliya, north of Tel Aviv district. He sang as a young child in the synagogue and in various social events.
Amir was born with a hearing loss of 50% and only hears the left side.
He came to fame in 2006 with his participation in the fourth season of the Israeli song competition Kokhav Nolad (in Hebrew כוכב נולד meaning A Star is Born), the Israeli equivalent of the Pop Idol held May to September 2006. He was the first candidate to sing mostly French language songs during the audition. He advanced for 4 stages before being eliminated.
The series was won by Jacko Eisenberg. Not winning in the season, he finished his obligatory military service in the Israeli Defence Forces and continued his studies in dentistry in Hebrew University of Jerusalem graduating in 2012. His song "Kache limtso milim", the Hebrew version of Patrick Bruel's French hit "J'te l'dis quand même", came alongside a music video. Bruel loved Amir's rendition so much he invited him to sing it with him in a grand event in Raanana Park on 23 May 2008 in front of 8000 spectators. He sang it yet again much later in 2013, during the gala in tribute of Anaelle Ledoroth in Paris on 27 May 2013.
In 2011, Amir Haddad released his debut studio album Vayehi co-written by himself and Omri Dagan during the years when Amir was a university student. The album included his already popular version of "Kache limtso milim". He also revived a 1990s hit "Désenchantée" by French artist Mylène Farmer. Haddad's version was produced by the famous Israeli producer Offer Nissim. Meanwhile, he pursued his passion in music.
At the end of the competition, Haddad was signed to a French label, creating a following in France, Switzerland, the United States and Brazil in addition to Israel. He cooperated with a number of artists, notably Shlomi Shabat, Haim Moshe, Dudu Aharon, Gad Elbaz and Eyal Golan.
In 2014, he took part in season 3 of the French television series The Voice: la plus belle voix broadcast on TF1 from 11 January 2014 to 10 May 2014. In the blind auditions, Haddad sang "Candle in the Wind" from Elton John with all four coaches, Garou, Mika, Jenifer and Florent Pagny turning their chairs. Haddad chose to be part of Team Jenifer. He made it to the Final where he finished third.
Source: Article "Amir Haddad" from Wikipedia in english, licensed under CC-BY-SA 3.0.
---