search for anything!
e.g. Barbie
or maybe 'Ashoka'
Dune: Part Two
Paul Mescal
search for anything!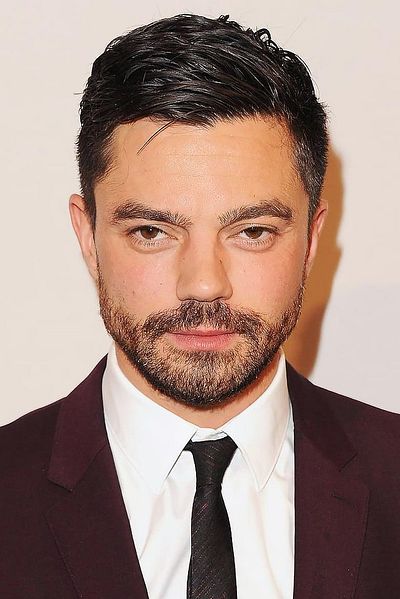 Dominic Cooper
Actor
Dominic Edward Cooper (born 2 June 1978) is an English actor. He first worked in television and film before making his stage debut in Mother Clap's Molly House at the National Theatre in 2001. He was also involved in Alan Bennett's play The History Boys, as the character Dakin. He has had notable roles in the Royal National Theatre's adaptation of the His Dark Materials trilogy, where he played the lead character, Will Parry, the TV series Down To Earth (2004) and Sense & Sensibility (2008).
In 2008, he appeared as Sky in Mamma Mia!, in which he also sang several songs. The same year, he appeared in The Duchess as Charles Grey, 2nd Earl Grey. He starred in films An Education and Freefall in 2009 and also played Hippolytus in Phèdre at the National Theatre. In 2010, he played rock drummer Ben in the film Tamara Drewe, and in 2011 played the leading roles in The Devil's Double, which was critically acclaimed but criticized. In 2011, he first appeared as Howard Stark in the Marvel Cinematic Universe. Initially appearing in the film Captain America: The First Avenger, he reprised his role in the Marvel One-Shot Agent Carter two years later, and in the television series of the same name in 2015 and 2016.
In 2012, he appeared as vampire Henry Sturges in Abraham Lincoln: Vampire Hunter. Around this time, he was cast in the lead role in the unproduced Albert Hughes project Motor City. In 2014, he portrayed the main antagonist in two films: Dino Brewster in Need for Speed and Mehmed in Dracula Untold. He depicted author Ian Fleming in the television mini-series Fleming: The Man Who Would Be Bond in 2014. The next year, he appeared in two films, Miss You Already and The Lady in the Van. He played Jesse Custer, the lead role in AMC's Preacher (2016). He co-starred in the Warcraft film adaptation, which was released in June 2016. In late 2016, he starred in a well-received West End revival of Stephen Jeffreys' 1994 play, The Libertine at the Haymarket Theatre; he played John Wilmot, Earl of Rochester, the role originated on stage by John Malkovich and played by Johnny Depp in the 2004 film. He reprised his role of Sky in 2018's sequel film Mamma Mia! Here We Go Again.
Description above is from the Wikipedia article Dominic Cooper, licensed under CC-BY-SA, full list of contributors on Wikipedia.
Our Interviews with Dominic Cooper
---