search for anything!
e.g. Barbie
or maybe 'Ashoka'
Dune: Part Two
Paul Mescal
search for anything!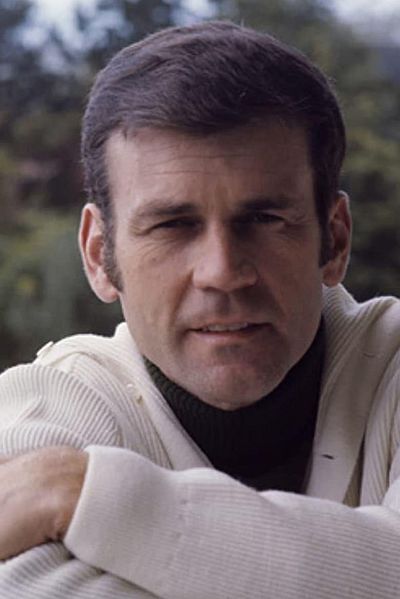 Don Murray
Actor | Writer | Director
Donald Patrick "Don" Murray (born July 31, 1929) is an American actor.
Murray was born in Hollywood, California. He attended East Rockaway High School (class of 1947) in East Rockaway, New York where he played football and track, was a member of the student government and glee club and joined the Alpha Phi Chapter of the Omega Gamma Delta Fraternity. From high school he went on to the American Academy of Dramatic Arts.
Murray had a long and varied career in films and television, including his role as Sid Fairgate in the long-running prime-time soap opera Knots Landing from 1979 to 1981. He was nominated for an Academy Award as best supporting actor in Bus Stop (1956) in which he co-starred with Marilyn Monroe.
He starred as a blackmailed United States senator in Advise & Consent (1961), a film version of a Pulitzer Prize-winning novel by Allen Drury that was directed by Otto Preminger and cast Murray opposite Henry Fonda and Charles Laughton. He also co-starred with Steve McQueen in the film Baby the Rain Must Fall (1965) and played the ape-hating Governor Breck in Conquest of the Planet of the Apes (1972).
In addition to acting, Murray directed a film based on the book The Cross and the Switchblade (1970) starring Pat Boone and Erik Estrada, and he scripted two episodes of Knots Landing ("Hitchhike" parts 1 & 2) in 1980.
Murray starred with Otis Young in the ground breaking ABC western television series The Outcasts (1968-69) featuring an interracial bounty hunter team in the post-Civil War West.
Murray decided to leave Knots Landing after two years to concentrate on other projects, although some sources say he left over a salary dispute. The character's death was notable at the time because it was considered rare to "kill off" a star character. The death came in the second episode of season three, following up on season two's cliffhanger in which Sid's car careered off a cliff. To make viewers off doubt the character would actually die, Murray was listed in the newly created credit sequence for season three; the character survived the plunge off the cliff (thus temporarily reassuring viewers), but died shortly afterwards in hospital.
Although he effectively distanced himself from the series after his exit in 1981, Murray later contributed an interview segment for Knots Landing: Together Again, a non-fiction reunion special made in 2005.
Murray was the first husband of actress Hope Lange. They had two children, including actor Christopher Murray.
---