search for anything!
e.g. Barbie
or maybe 'Ashoka'
Dune: Part Two
Paul Mescal
search for anything!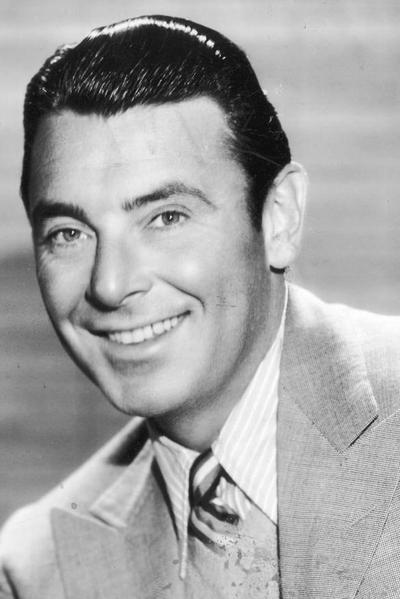 George Brent
Actor
From Wikipedia, the free encyclopedia
George Brent (born George Patrick [or George Brendan] Nolan, 15 March 1904 – 26 May 1979) was an Irish-American stage, film, and television actor.
Brent was born in Ballinasloe, County Galway in 1904 to John J. and Mary (née McGuinness) Nolan. His mother was a native of Clonfad, Moore, County Roscommon.
Brent made his first film, Under Suspicion, in 1930. Over the next two years, he appeared in a number of minor films produced by Universal Studios and Fox, before being signed to contract by Warner Bros. in 1932. He remained at Warner Bros. for the next 20 years, carving out a successful career as a top-flight leading man during the late 1930s and 1940s.
Highly regarded by Bette Davis, he became her most frequent male co-star, appearing with her in 13 films, including Front Page Woman (1935), Special Agent (1935), The Golden Arrow (1936), Jezebel (1938), The Old Maid (1939), Dark Victory (1939), and The Great Lie (1941). Brent also played opposite Ruby Keeler in 42nd Street (1933), Greta Garbo in The Painted Veil (1934), Ginger Rogers in In Person (1935), Madeleine Carroll in The Case Against Mrs. Ames (1936), Jean Arthur in More Than a Secretary (1936), Myrna Loy in Stamboul Quest (1934) and The Rains Came (1939), Merle Oberon in 'Til We Meet Again (1940), Ann Sheridan in Honeymoon for Three (1941), Joan Fontaine in The Affairs of Susan (1945), Barbara Stanwyck in So Big! (1932), The Purchase Price (1932), Baby Face (1933), The Gay Sisters (1942), and My Reputation (1946), Claudette Colbert in Tomorrow Is Forever (1946), Dorothy McGuire in The Spiral Staircase (1946), Lucille Ball in Lover Come Back (1946), and Yvonne De Carlo in Slave Girl (1947).
Brent drifted into "B" pictures from the late 1940s and retired from film in 1953. He continued to appear on television until 1960, having appeared on the religion anthology series Crossroads. He was cast in the lead in the 1956 television series Wire Service. In 1978, he made one last film, the made-for-television production Born Again.
In 1960, Brent was inducted into the Hollywood Walk of Fame with two stars. He received a motion-pictures star located at 1709 Vine Street, and a second star located at 1612 Vine Street for his work in television.
Brent was married five times: Helen Louise Campbell (1925–1927), Ruth Chatterton (1932–1934), Constance Worth (1937), Ann Sheridan (1942–1943), and Janet Michaels (1947–1974). His final marriage to Janet Michaels, a former model and dress designer, lasted 27 years until her death in 1974. They had a son and a daughter.
Brent also carried on a lengthy relationship with his frequent Warner Bros. co-star, actress Bette Davis, who described her last meeting with Brent after many years of estrangement. He was suffering from advanced emphysema, and she expressed great sadness at his ill health and deterioration. George Brent died in 1979 in Solana Beach, California.
---