search for anything!
e.g. Barbie
or maybe 'Ashoka'
Dune: Part Two
Paul Mescal
search for anything!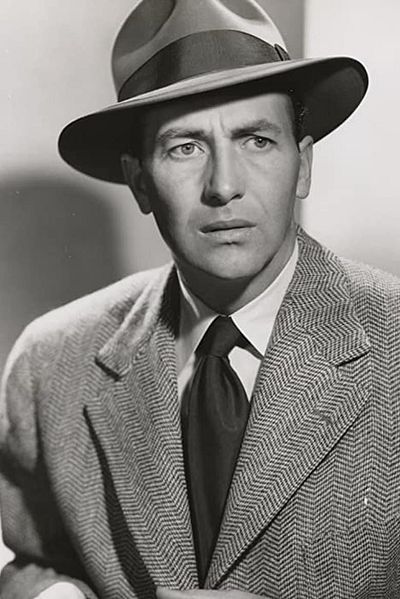 Jeffrey Lynn
Actor
From Wikipedia, the free encyclopedia
Jeffrey Lynn (born Ragnar Godfrey Lind; February 16, 1909 – November 24, 1995) was an American stage-screen actor and film producer who worked primarily through the Golden Age of Hollywood establishing himself as one of the premier talents of his time. Throughout his acting career, both on stage and in film, he was typecast as "the attractive, reliable love interest of the heroine," or "the tall, stalwart hero."
Born and raised in Massachusetts, he attended Bates College, before working as a teacher. He was tapped to act in his first film in 1938, which convinced him to move to Hollywood, California. His second film–Four Daughters (1938)–propelled him into national fame sparking three sequels: Daughters Courageous (1939), Four Wives (1939) and Four Mothers (1941) with Lynn reprising his role in each of them. He was at the center of the Gone with the Wind (1939) screening controversy; he was noted as the top contender to play Ashley Wilkes, however, the directer eventually chose Leslie Howard instead. Lynn was asked to join James Cagney and Humphrey Bogart in The Roaring Twenties (1939), a gangster noir that garnered him critical praise. His success continued with such films as The Fighting 69th (1940) in which he portrayed poet-soldier Joyce Kilmer opposite Cagney, It All Came True (1940), All This and Heaven Too (1940) and Million Dollar Baby (1941).
His movie career was put on hold for World War II draft, where he received a Bronze Star for his service as a in Italy and Austria as a combat intelligence captain. He returned to the screen in 1948 and was in the notably successful, A Letter to Three Wives (1949), which went on to be nominated of best picture in the 1950 prime time Academy Awards. A year later he joined that cast of Home Town Story (1951) billed alongside Marilyn Monroe. His later film career credits include: BUtterfield 8 (1960) along with Elizabeth Taylor and Laurence Harvey, and Tony Rome (1967) with Frank Sinatra.
Lynn also began to act on Broadway and was featured in such plays as Any Wednesday (1966) and Dinner at Eight (1967). Later on in his career he found mixed critical success television starring in hit shows such as Robert Montgomery Presents, Your Show of Shows, My Son Jeep (with young Martin Huston), and Lux Video Theatre.
He died in November 1995 in Burbank, California from natural causes and was buried at Forest Lawn Memorial Park in the Hollywood Hills. Actor Jeffrey Lynn "Jeff" Goldblum is named in honor of Jeffrey Lynn.
---