search for anything!
e.g. Florence Pugh
or maybe 'Andor'
House of the Dragon
Rings of Power
search for anything!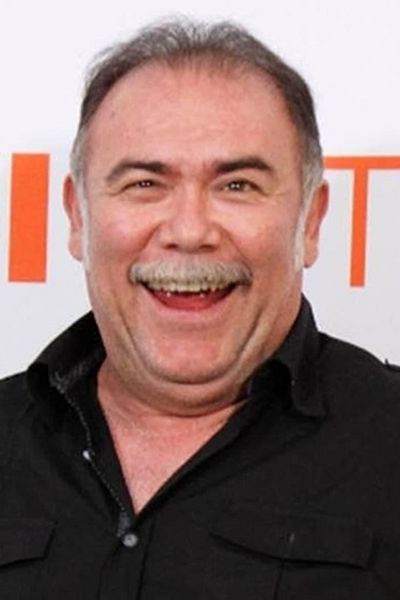 Jesús Ochoa
Actor
Es hijo de Manuel Ochoa Martínez y María Cruz Domínguez de Ochoa, hermano de Manuel Ignacio, Tobías, Juan Ángel, Miriam Guadalupe, Mari Cruz y Ana Isabel Ochoa Domínguez.El "Choby", como se le conoce, es considerado un actor originario de Ures, Sonora, ya que a los 3 años de edad se mudó a esa ciudad donde vivió su infancia y concluye sus estudios de secundaria, hasta la edad de 14 años cuando regresa a Hermosillo para continuar sus estudios en la Normal del Estado.
En 1974 comienza su carrera escénica al participar en diferentes obras teatrales en la ciudad de Hermosillo. En 1979 se muda a la Ciudad de México para estudiar en el Instituto de Arte Escénico, de Miguel Córcega hasta 1984 que comienza a hacer teatro universitario con José Ramón Enriquez "Ciudad sin sueños", y participa un año con la compañía mexicana de teatro lírico.
En 1985 regresa a Hermosillo y realiza su muy conocida obra "La Tuba de Goyo Trejo", también participa en comerciales y programas de televisión. Permanece en dicha ciudad hasta el año de 1991 cuando regresa de nuevo a la Ciudad de México comenzando con el pie derecho con la obra "El Jefe Máximo", por la que es nominado como la revelación del año por la Unión de Críticos y Cronistas de Teatro.
Durante los siguientes años continúa realizando un sin fin de obras teatrales, películas, novelas y participando en programas de televisión. En abril de 1998 contrae nupcias con la también actriz María Eugenia Leñero y fijan su residencia en la Ciudad de México.
Fuente Wikipedia: (http:es.wikipedia.orgwikiJes%C3%BAs_Ochoa)
---