search for anything!
e.g. Barbie
or maybe 'Ashoka'
Dune: Part Two
Paul Mescal
search for anything!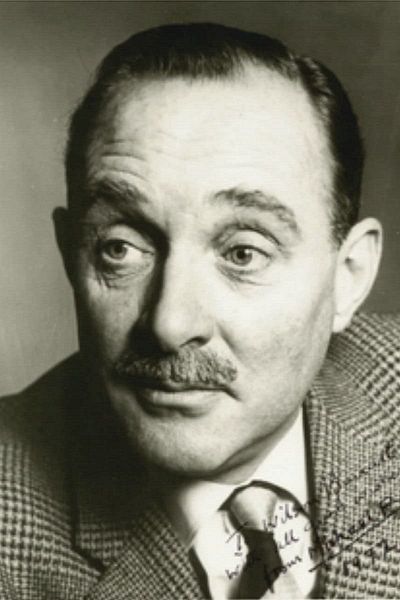 Michael Bates
Actor
​From Wikipedia, the free encyclopedia
Michael Hammond Bates was an Indian-born English actor. He was educated at Uppingham School in Rutland and St Catharine's College, Cambridge.
Bates served as a Major serving with the Brigade of Gurkhas in Burma before his discharge at the end of World War II. In 1953, while an ensemble member with the Stratford Festival in Stratford, Ontario, he appeared in Richard III and All's Well That End's Well. In 1956 he appeared in Hotel Paradiso which starred Alec Guinness, at the Winter Garden Theatre in London.
He appeared in many UK television series including Last of the Summer Wine from 1973 to 1975 as Cyril Blamire and It Ain't Half Hot Mum from 1974 to 1977 as Rangi Ram, as well as many others. His role as Rangi Ram caused some controversy as it required Bates to be made-up with fake tan to look like an Indian, which he took to naturally as he was born in India and spoke the Hindi language fluently. On radio he played a variety of characters in the BBC's long-running comedy series The Navy Lark. These were: Able Seaman Ginger, Lt. Bates, Rear Admiral Ironbridge, the Padre and Captain Ignatius Aloysius Atchison.
Bates' film roles include Battle of Britain (1969) as Warrant Officer Warwick, Oh! What a Lovely War (1969) as a Lance-corporal, Patton (1970) as Field Marshal Sir Bernard Law Montgomery (to whom he bore a striking resemblance), Frenzy (1972) by Alfred Hitchcock, and the Stanley Kubrick film A Clockwork Orange (1971). On stage, he did Shakespeare at Stratford and the Old Vic and made a big impression as Inspector Truscott in the West End production of Loot by Joe Orton in 1966. He died of cancer in Cambridge, aged 57.
Description above from the Wikipedia article Michael Bates (actor), licensed under CC-BY-SA, full list of contributors on Wikipedia.
---