search for anything!
e.g. Barbie
or maybe 'Ashoka'
Dune: Part Two
Paul Mescal
search for anything!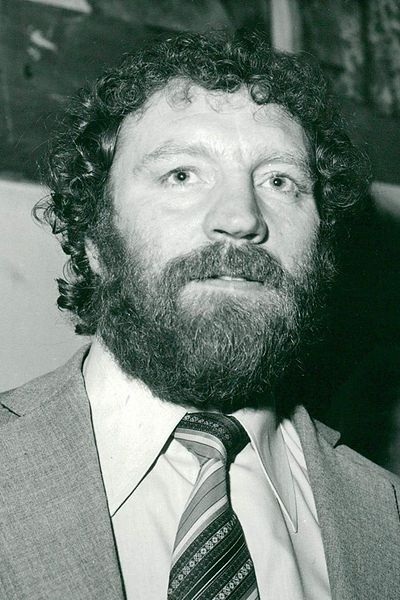 Pat Roach
Actor
Proud and passionate Angle, Pat Roach, was born and raised in Birmingham, England and grew to be a mountain of a man standing at six feet, five inches tall, with doorway-wide shoulders and a barrel chest.
Pat wrestled competitively under the name of "Bomber" Roach, and at one time held both the British and European Heavyweight Wrestling Championships. While still in the wrestling game, Roach broke into acting with a bit part in the Stanley Kubrick film Barry Lyndon (1975). He quickly became popular as an enforcer or warrior figure and appeared on-screen with some of Hollywood's biggest names. Many people would remember him as the muscle-bound, bald German guard who hands out a beating toHarrison Ford in Les aventuriers de l'arche perdue (1981), before being cut down by a spinning plane propeller.
In other film roles, Roach nearly eliminates 007 Sean Connery in the Bond film Never Say Never Again (1983), in dual roles as a resurrected demon and as a fierce warrior, he fought Arnold Schwarzenegger in the Conan sequel Conan the Destroyer (1984), and was back as a ferocious Indian guard pummeling poor Harrison Ford once again in Indiana Jones and the Temple of Doom (1984), before falling into a rock crusher.
He also appeared in Indiana Jones and the Last Crusade (1989), Red Sonja (1985) and Robin Hood: Prince of Thieves (1991). Apart from his film activity, Pat ran a gymnasium in Birmingham, operated a used appliance business in the local markets and was known as a warm-hearted and genial man who was happy to chat with admiring fanatics, sign autographs and pose for photographs.
Roach was also very popular with English television audiences for his portrayal of gentle giant "Brian 'Bomber' Busbridge" in the series Auf Wiedersehen, Pet (1983) and was scheduled to appear in the fifth series of the show, when he died of cancer on July 17, 2004. He was 67 years old. - IMDb Mini Biography
---