search for anything!
e.g. Barbie
or maybe 'Ashoka'
Dune: Part Two
Paul Mescal
search for anything!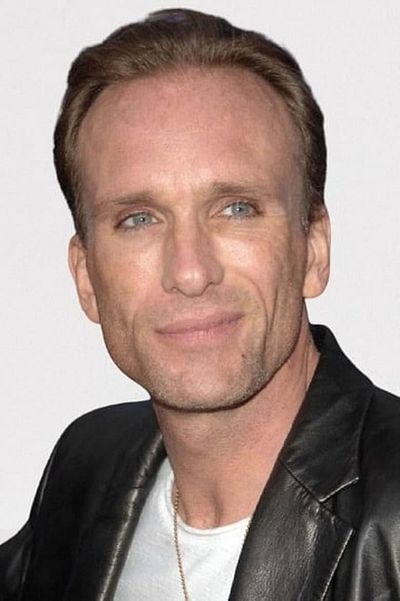 Peter Greene
Actor | Producer
Peter Greene (born Peter Green; October 8, 1965) is an American character actor.
A native of Montclair, New Jersey, Greene did not pursue a career in acting until his mid 20s. He initially landed several roles in cinema and television in the early 1990s.
Greene's breakthrough came in 1994-1995 with a roles in Pulp Fiction, The Mask, Clean, Shaven, and The Usual Suspects. Greene is possibly best remembered for his role in Pulp Fiction, as Zed who rapes Marsellus Wallace. The Mask saw him play the villainous Dorian Tyrell opposite Jim Carrey and Cameron Diaz. Greene's most accomplished role was that of schizophrenic Peter Winter in Clean, Shaven. The Usual Suspects saw him play the small but memorable character, Redfoot. Greene often plays villains such as in Under Siege 2: Dark Territory, Training Day (as a corrupt narcotics officer) and martial artscrime film Fist of the Warrior (opposite Ho-Sung Pak, Roger Guenveur Smith and Sherilyn Fenn).
He worked with one director, Jordan Alan, twice. Once on the film Kiss and Tell, a dark comic turn for the actor and then again 4 years later in The Gentleman Bandit (aka Gentleman B). After Greene's arrests in 1998 for drug related crimes, Alan had to put the actor through rehab to get him through the second film and eventually, after coming upon Greene doing heroine with Mike Starr, he was forced to replace Greene's voice because of the vocal problems caused by drugs. Despite these problems, Mr. Alan vouched for Greene to producer Tobe Jaffe for the movie Blue Streak.
He played Martin Lawrence's nemesis in Blue Streak.
Greene has continued to mostly work as a character actor. He appeared in the short-lived television drama The Black Donnellys. He also appeared as a policeman in Prodigy of Mobb Deep's video for "A,B,C's", as well as the focal character in House of Pain's video for "Fed Up".
Greene recently appeared in the opening scene of the premier of the new FX series Justified.
Description above from the Wikipedia article Peter Greene, licensed under CC-BY-SA, full list of contributors on Wikipedia​
---