search for anything!
e.g. Barbie
or maybe 'Ashoka'
Dune: Part Two
Paul Mescal
search for anything!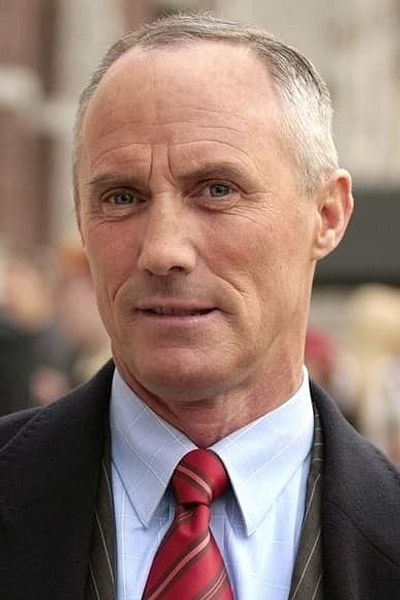 Robert John Burke
Actor
A born-and-bred New Yorker, Robert John Burke made his film debut while in his early 20s with a small part in the drama "The Chosen" (1981), based on the Chaim Potok story. He went on to study acting at SUNY Purchase where he met aspiring filmmaker Hal Hartley, who cast him as one of the leads in his debut feature "The Unbelievable Truth," an offbeat indie tale where he played a man trying to escape his troubled past. Working with Hartley again on the charming brother-centric dark comedy "Simple Men," Burke caught a major break when Hollywood producers decided that his chiseled jawline was the right one to replace Peter Weller's in the sci-fi/action sequel "RoboCop 3." Despite Burke's efforts, the movie tanked, and he went on to smaller roles in major films, including the lauded Western "Tombstone" (1993) and the prison-break movie "Fled" (1996). Burke landed his second chance in a Hollywood starring role with the Stephen King adaptation "Thinner" (1996), but the macabre tale, which featured him under heavy makeup to depict a callous man who magically loses weight, was deemed almost universally unlikable.Though Burke's leading-man days were mostly behind him, his beastly role in Hartley's "No Such Thing" (2001) aside, he soldiered on, and began increasingly working on television with recurring roles on the grim prison drama "Oz" and the police procedural "Law & Order: Special Victims Unit" (NBC, 1999- ). Appearing in George Clooney's first two movies as director, "Confessions of a Dangerous Mind" (2002) and "Good Night, and Good Luck." (2005), Burke nonetheless became more familiar to TV audiences, particularly when he signed on to play Mickey Gavin, the ex-priest cousin of Denis Leary's lead character on the firefighter series "Rescue Me," a part that dovetailed with Burke's real-life second job as a New York State fireman.Often cast as a tough guy, the ruggedly handsome and tall actor continued to play imposing figures such as Major General James "Chaos" Mattis in the Iraq War miniseries "Generation Kill" (HBO, 2008) and Bart Bass, the controlling billionaire father of Chuck Bass (Ed Westwick) on the soapy drama "Gossip Girl." Before long, he was juggling his ongoing "Law & Order: SVU" part with regular spots on the military drama "Army Wives" (Lifetime, 2007- ) and the tense crime show "Person of Interest" (CBS, 2011- ), while still finding time for supporting turns in films, including the Denzel Washington/Mark Wahlberg action movie "2 Guns" (2013).
---