search for anything!
e.g. Barbie
or maybe 'Ashoka'
Dune: Part Two
Paul Mescal
search for anything!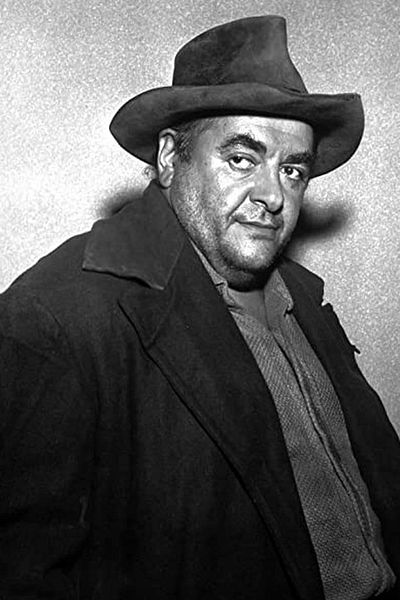 Robert Middleton
Actor
From Wikipedia, the free encyclopedia
Robert Middleton, born Samuel G. Messer (May 13, 1911 – June 14, 1977), was an American film and television actor known for his large size and beetle-like brow. With a deep, booming voice, Middleton trained for a musical career at the Cincinnati Conservatory of Music and Carnegie Tech in Pittsburgh, Pennsylvania. He worked steadily as a radio announcer and actor.
One of his early works was as the narrator of the educational film "Duck and Cover". After appearing on the Broadway stage and live television, Middleton began appearing in films in 1954. He's also remembered on television as the boss Mr. Marshall on The Jackie Gleason Show and in film opposite Humphrey Bogart in The Desperate Hours (1955), Gary Cooper in Friendly Persuasion (1956), Richard Egan and Elvis Presley in Love Me Tender (1956), Dorothy Malone and Robert Stack in The Tarnished Angels (1958), and Dean Martin in Career (1959).
A native of Cincinnati, Ohio, Middleton appeared in many television programs in the 1950s and 1960s, including the CBS anthology series Appointment with Adventure. He was cast as "The Tichborne Claimant" in the NBC anthology series The Joseph Cotten Show. He appeared in ten episodes of ABC's family Western The Monroes, with costars Michael Anderson, Jr., and Barbara Hershey. Among his several appearances in the long-running Alfred Hitchcock Presents, he portrayed a gangster in high places, Mr. Koster, in the 1956 episode "The Better Bargain". In 1958, he played the villain in the first episode of Bat Masterson. In 1961, he appeared in the episode "Accidental Tourist" on the James Whitmore ABC legal drama The Law and Mr. Jones. That same year, he portrayed the highly sympathetic but fiercely dedicated state executioner in an episode of Thriller (U.S. TV series) entitled "Guillotine". He also appeared in at least one episode of Bonanza (1964).
In the early 1950s, Middleton appeared on Broadway in Ondine. Other significant film roles include The Court Jester (1956) as a grim and determined knight who jousts with Danny Kaye in the famous "pellet with the poison" sequence, and as a sinister politician in The Lincoln Conspiracy (1977). Betwixt and between were an array of brutish mountain daddies, corrupt, cigar-chomping town bosses and lynch mob leaders. Occasionally he showed a bit of levity, as in his recurring role as Jackie Gleason's boss on The Honeymooners (1955) sketches.
Middleton died of congestive heart failure in Hollywood at the age of sixty-six.
Description above from the Wikipedia article Robert Middleton, licensed under CC-BY-SA, full list of contributors on Wikipedia.
---