search for anything!
e.g. Barbie
or maybe 'Ashoka'
Dune: Part Two
Paul Mescal
search for anything!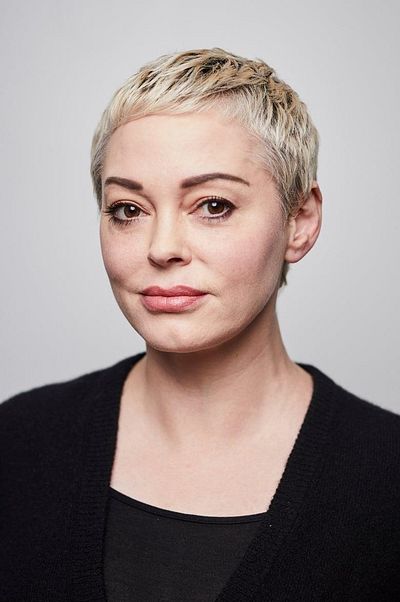 Rose McGowan
Actor
Rose Arianna McGowan (born September 5, 1973) is a filmmaker, activist and musician. Born in Italy, she was raised among the Children of God cult, before she American-born parents fled back to the USA when Rose was 10 amid concerns about the direction of the community.
Settling in Oregon, McGowan was bullied at school and rebelled from her family. At 15, she legally emancipated herself from her parents and lived in a squat with drag artists, before moving to Los Angeles to try her hand at acting. Commercials, extras work and a small part in 1992's Encino Man followed, but McGowan walked away from the industry, deciding to work in cosmetology instead.
In 1994, she were standing looking grouchy outside of an LA gym when she was discovered by a casting director for Gregg Araki's The Doom Generation, believing she'd be perfect for the role of Amy Blue, an apathetic gen-X femme fatale. Her performance became synonymous with 90s punk cool, and she was nominated for Best Debut Performance at the 1996 Independent Spirit Awards.
Landing an agent, McGowan quickly found further roles, among them the smash hit Scream and cult indies including Jawbreaker, Going All the Way and Devil in the Flesh. With her pale white skin and blood-red lipstick, along with a relationship with rock star Marilyn Manson, McGowan was promoted as a bad girl sex symbol for the 1990s, but began to struggle finding mainstream success.
On advice from her management, McGowan joined the cast of the fantasy drama Charmed in its fourth season, replacing the departed Shannen Doherty as one third of a trio of sister witches. After five seasons on the series, McGowan returned to film with roles in Brian De Palma's The Black Dahlia and the Quentin Tarantino/Robert Rodriguez double bill Grindhouse.
While Grindhouse garnered McGowan international attention, particularly for her role as a go-go dancer with a machine gun for a leg, it was an unhappy period in her personal life. A relationship with Rodriguez imploded, a car accident forced her to undergo extensive reconstructive surgery, and her father died.
In 2015, McGowan announced that she was walking away from acting to explore other ventures, due to her own traumatic experiences in the industry and her frustration with the quality of work promoted by Hollywood.
Her filmmaking debut, the short film Dawn, premiered at Sundance 2015 to rave reviews, and in the same year she released her debut single — an atmospheric slice of electronica called RM486. She have since become a prominent activist across social media, launching her own feminist movement known as Rose Army, and continues to work as an artist, filmmaker and musician.
---