search for anything!
e.g. Barbie
or maybe 'Ashoka'
Dune: Part Two
Paul Mescal
search for anything!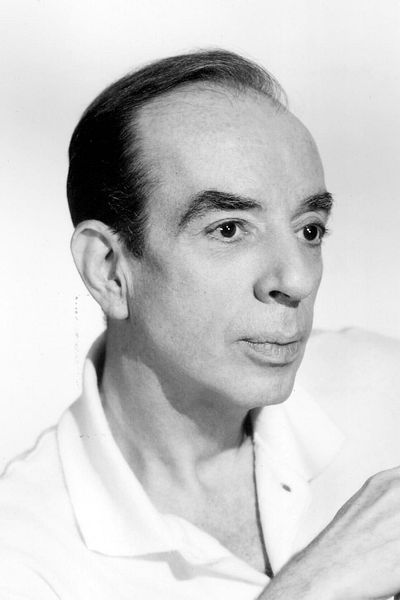 Vincente Minnelli
Director
Vincente Minnelli, born in Chicago, was an American stage director and film director, famous for directing such classic movie musicals as Meet Me in St. Louis (1944), Gigi (1958), The Band Wagon (1953), and An American in Paris (1951). An American in Paris and Gigi both won the Academy Award for Best Picture, with Minnelli winning Best Director for Gigi. In addition to having directed some of the most famous and well-remembered musicals of his time, Minnelli made many comedies and melodramas. He was married to Judy Garland from 1945 until 1951; they were the parents of Liza Minnelli. With his background in theater, Minnelli was known as an auteur who always brought his stage experience to his films. The first film that he directed, Cabin in the Sky (1943), was visibly influenced by the theater. Shortly after that, he directed I Dood It with Red Skelton and Meet Me in St. Louis (1944), during which he fell in love with the film's star, Judy Garland. They had first met on the set of Strike Up the Band (1940), a Busby Berkeley film for which Minnelli was asked to design a musical sequence performed by Garland and Mickey Rooney. They began a courtship that eventually led to their marriage in June 1945. Their one child together, Liza Minnelli, grew up to become an Academy Award-winning singer and actress. The Minnelli family is thus unique in that father, mother and child all won Oscars. Widely known for directing musicals, including An American in Paris (1951), Brigadoon (1954), Kismet (1955), and Gigi (1958), he also directed comedies and melodramas, including Madame Bovary (1949), Father of the Bride (1950), The Bad and the Beautiful (1952), Lust for Life (1956), Designing Woman (1957), and The Courtship of Eddie's Father (1963). His last film was A Matter of Time (1976). During the course of his career he directed seven different actors in Oscar-nominated performances: Spencer Tracy, Gloria Grahame, Kirk Douglas, Anthony Quinn, Arthur Kennedy, Shirley MacLaine and Martha Hyer. Grahame and Quinn won. Minnelli received an Oscar nomination as Best Director for An American in Paris (1951) and later won the Best Director Oscar for Gigi (1958). According to Peter Bart in his book The Gross, Minnelli's films having 11 first-place finishes on Variety's opening release box office rankings. On February 8, 1960, Minnelli received a star on the Hollywood Walk of Fame for his contributions to the motion pictures industry at 6676 Hollywood Boulevard. He died in Beverly Hills, California.
---