search for anything!
e.g. Barbie
or maybe 'Ashoka'
Dune: Part Two
Paul Mescal
search for anything!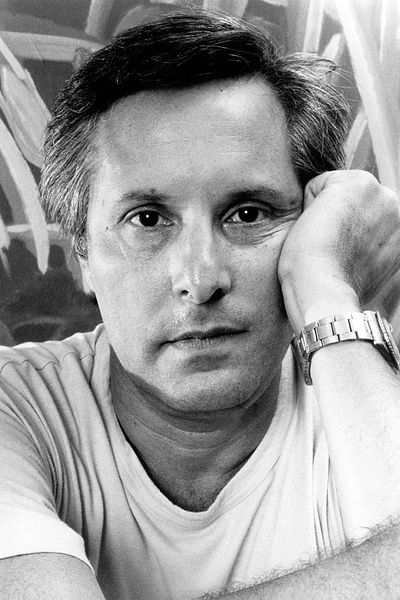 William Friedkin
Director | Actor | Writer | Producer
William Friedkin (born August 29, 1935) is an American film director, producer and screenwriter best known for directing "The French Connection" (1971) and "The Exorcist" (1973); for the former, he won the Academy Award for Best Director. Some of his other notable films include "The Boys in the Band" (1970), "Sorcerer" (1977), "Cruising" (1980), "To Live and Die in L.A." (1985), "Blue Chips" (1994), "Jade" (1995), "Rules of Engagement" (2000), "The Hunted" (2003), "Bug" (2006), and "Killer Joe" (2011).
In 1965 Friedkin moved to Hollywood and two years later released his first feature film, Good Times starring Sonny and Cher. Several other "art" films followed, including the adaptation of Mart Crowley's The Boys in the Band and most notably The Birthday Party, based on an unpublished screenplay by Harold Pinter, which he adapted from his own play. Friedkin, however, did not want to be known as an art house director, but rather for action and serious drama through stories about an America upended by crime, hypocrisy, the occult, and amorality. All of which he mounted up into his films to reflect what was going on in an America that was changing in the wake of Vietnam, the Sexual Revolution, and Watergate.
In 1971, his The French Connection was released to wide critical acclaim. Shot in a gritty style more suited for documentaries than Hollywood features, the film won five Academy Awards, including Best Picture and Best Director. Friedkin followed up with 1973's The Exorcist, based on William Peter Blatty's best-selling novel, which revolutionized the horror genre and is considered by some critics to be one of the greatest horror movies of all time. The Exorcist was nominated for 10 Academy Awards, including Best Picture and Best Director. It won the Best Screenplay and Best Sound Mixing.
Following these two pictures, Friedkin, along with Francis Ford Coppola and Peter Bogdanovich, was deemed one of the premier directors of New Hollywood; In 1973 the trio announced the formation of an independent production company at Paramount, The Directors Company. Whereas Coppola directed The Conversation and Bogdanovich, the Henry James adaptation, Daisy Miller, Friedkin abruptly left the company, which was soon closed by Paramount. Friedkin's later movies did not achieve the same success. Throughout the 1980s and 1990s, Friedkin's films received mostly lackluster reviews and moderate ticket sales. However, his action/crime movie To Live and Die in L.A. (1985), starring William Petersen and Willem Dafoe, was a critical favorite and drew comparisons to Friedkin's own The French Connection (particularly for its car-chase sequence). In 2011 Friedkin directed Killer Joe, a black comedy written by Tracy Letts, and starring Matthew McConaughey. Killer Joe premiered at the 68th Venice International Film Festival, prior to its North American debut at the 2011 Toronto International Film Festival. In April 2013 Friedkin published a memoir, The Friedkin Connection. He was presented with a lifetime achievement award at the 70th Venice International Film Festival in September.
---