Loki
Program | SciFi/Fantasy
After stealing the Tesseract during the events of "Avengers: Endgame," an alternate version of Loki is brought to the mysterious Time Variance Authority, a bureaucratic organization that exists outside of time and space and monitors the timeline. They give Loki a choice: face being erased from existence due to being a "time variant" or help fix the timeline and stop a greater threat.
Our Review
by Brian Lloyd
'Loki' opens with a hitch-hiker's guide to the multiverse
Final Thoughts
Read the full review
Current Season: Season 1
(2021)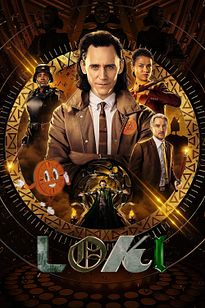 Loki, the God of Mischief, steps out of his brother's shadow to embark on an adventure that takes place after the events of "Avengers: Endgame."